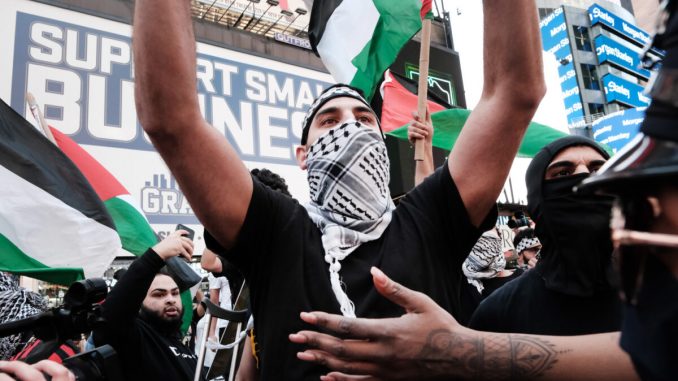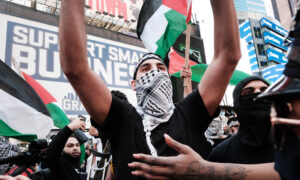 A Brooklyn middle school principal has come under fire for using her position to promote pro-Palestinian activism.
In an email sent Wednesday, Charles O. Dewey MS 136 principal Amanda Bueno encouraged teachers and administrators to "take a stand" on the side of Palestinians in the latest escalation between Israel and Palestinian jihadist groups in the Gaza Strip.
"If you have been watching the news in absolute horror, you are not alone. You can take action today by protesting, attending a vigil, making a public commitment to Palestinian Liberation, signing a petition, or calling your government officials to place sanctions on Isreal [sic]," Bueno wrote, reported the New York Post.
"As US governments push to restrict anti-racist education in several states, we must keep pushing forward," she added, using the language of critical race theory.
A teacher at MS 136, who is Jewish, told the Post, "I opened the email and I was in shock. I felt very targeted and very attacked by her words."
The teacher also pointed to a series of highly politicized pro-Palestinian websites included in the email, saying they are all "propaganda" and that "there was nothing in the email about Hamas rockets targeting innocent Israeli civilians."
Inna Vernikov, a Republican running for New York City Council, responded to the email by submitting a complaint to New York City Schools Chancellor Meisha Ross Porter demanding disciplinary measures against Bueno.
"No city employee should be allowed to espouse and push their political views or agenda onto other employees or subordinates with impunity. Teachers should not be made to feel intimidated by their higher-ups," she argued in the letter. "Any employee of a New York city public school who calls on its colleagues or subordinates to engage in political activity should be immediately reprimanded."
Porter on Saturday stepped in over the matter, calling on the middle school principal to apologize for her actions.
"This was a clear exercise of poor judgment & we will take appropriate follow-up action," Porter, who was appointed as head of the New York City public school system in March, wrote on Twitter. "We must teach complex current events without bringing our political activities or beliefs into the classroom."
The controversy comes as New York City sees a spike in harassment and assaults against Jewish New Yorkers.
One of the latest incidents took place on May 20 afternoon at the Diamond District, where pro-Israel and pro-Palestinian groups held dueling demonstrations. According to the New York City Police Department's Hate Crime Task Force, the 29-year-old victim was jumped by a group of six men, who yelled an anti-Semetic slur while attacking the Jewish man.
New York Gov. Andrew Cuomo condemned those attacks, saying he is directing the Hate Crime Task Force to investigate them.
"I unequivocally condemn these brutal attacks on visibly Jewish New Yorkers and we will not tolerate anti-Semitic violent gang harassment and intimidation," Cuomo said. "Those of all faiths, backgrounds and ethnicities must be able to walk the streets safely and free from harassment and violence."