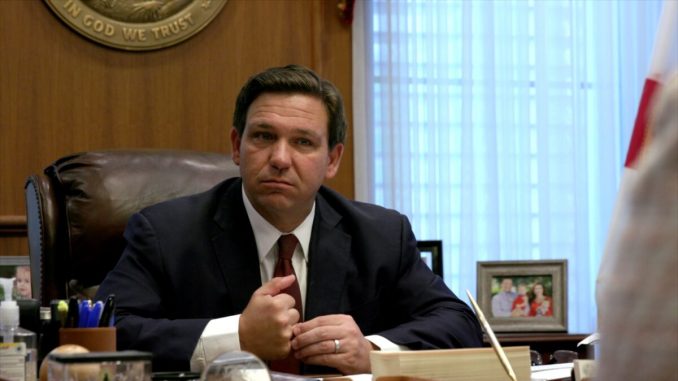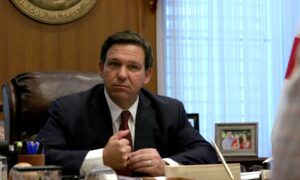 Florida Gov. Ron DeSantis hinted that he has much more planned before his political career is done.
There has been considerable speculation that should former President Donald Trump not run for president again, DeSantis would be a leading contender in 2024. The governor has not made any announcements about his future plans, including a potential presidential bid.
"I can tell you this: In the state of Florida, with me as governor, I have only begun to fight," DeSantis, a Republican, told a crowd in Pittsburgh. Earlier in the event, a pastor noted that the governor would make a good president of the United States, which was met by cheers, reported CNN.
The governor has received praise among conservatives in recent months for resisting lockdowns, opening his state back up, rescinding mask requirements, and banning so-called "vaccine passports."
"All I can say to any state that has not followed suit: Open your state, open your schools, end these mask mandates, let people live and thrive," DeSantis said. "When it came right down to it, we chose freedom over Fauci-ism." He was referring to Dr. Anthony Fauci, the head of the U.S. National Institute of Allergy and Infectious Diseases (NIAID), who has increasingly faced criticism for his dire predictions about COVID-19 starting last year.
In 2018, DeSantis—who received Trump's endorsement—defeated Democratic Tallahassee Mayor Andrew Gillum by a slim margin, but has since gained traction among Republicans.
He's also become an opponent of the current administration and its messaging around mask-wearing and vaccines.
"The fact of the matter is that is an anti-science posture, to say that we need all these restrictions even with mass vaccination. Because the numbers of the vaccines are better than the clinical trials were, in terms of the effectiveness," DeSantis said at an event earlier this month.
"If you look at CDC, I think they have over 95 million people have now been vaccinated. The people that have been reinfected or infected after vaccine, has been way less than one-tenth of one percent. These numbers are about as good as you could possibly hope for. So my message is the vaccines protect you, get vaccinated, and then live your life as if you're protected. You don't have to chafe under restrictions infinitum."
DeSantis also recently vowed to block the quasi-Marxist critical race theory from being taught in Florida classrooms, saying that taxpayers should not be forced to fund what he described as an ideology that teaches children to "hate their country."
Trump, meanwhile, has not publicly announced whether he will run again in 2024. In interviews, the former president said he would wait until the 2022 midterms are over, citing campaign finance regulations.
The former commander-in-chief also floated the possibility of running with DeSantis as his vice president.