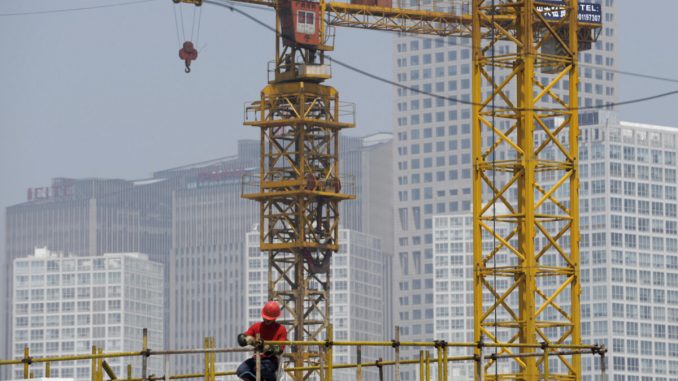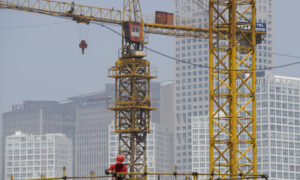 Chinese companies are facing mounting pressure to repay their dollar debts. More than $100 billion of Chinese corporate dollar bonds are due to mature this year, the largest wave of maturities in history.
According to Refinitiv, a global financial market data provider, China's wave of dollar maturities will reach $118 billion.
Japanese investment bank Nomura Holdings expects $190.4 billion of Chinese corporate dollar debt to mature this year and $217.7 billion next year.
According to a March report by S&P Global Ratings, China's local state-owned enterprises (SOEs) have as much as $25 billion of offshore bonds maturing this year.
Among the thousands of local SOEs, 231 issued a total of 295 offshore bonds worth $100 billion, the report said. The average maturity of these bonds is about two years, with a quarter, or $25 billion, due this year.
According to the report, corporate debt risk is regional, with SOE bond prices in Hebei, Henan, Chongqing, Yunnan, and Xinjiang falling the most. "This worsening market sentiment could spread to other regions where SOEs are under pressure to repay their debts," the report said.
The concentration of maturities is most pronounced in Beijing and Shandong, followed by Jiangsu and Zhejiang. About 30 percent of SOE dollar bonds in Tianjin mature this year; Chongqing, Gansu, and Shaanxi all have about a third maturing; and SOEs in Hubei have 71 percent of their dollar debt maturing this year.
Real Estate Companies Defaulting
In the first quarter of this year, Chinese companies defaulted on $15.1 billion of domestic and overseas debt, with real estate companies defaulting in large numbers, accounting for 27 percent of defaults.
The default rate among Chinese property developers has risen rapidly in the past few years. The surge in defaults in the first quarter came mainly from two companies, China Fortune Land Development Co. Ltd. and Tianjin Real Estate Group Co. Ltd.
China Fortune Land is a Chinese A-share listed real estate development company headquartered in Beijing. The company said in a statement on April 16 that it had failed to repay debts of 42.063 billion yuan ($6.5 billion).
In February, China Fortune Land's offshore subsidiary, Cayman Investment Ltd., also issued a statement saying that it had not paid a $530 million bond at an 8.625 percent interest rate due on Feb. 28.
According to China Securities Journal, data from some research institutions show that in 2021, the total maturing debts of Chinese real estate enterprises (excluding the ultra-short-term bonds to be issued in 2021) is expected to reach 1.2 trillion yuan ($193.5 billion), a year-on-year increase of 36 percent and a historic breakthrough of over one trillion yuan ($100 billion).