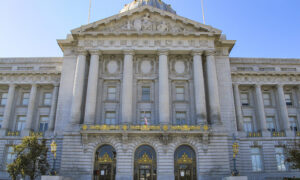 The San Francisco City Attorney's Office is presently conducting a wide-ranging corruption investigation into Mayor London Breed's administration. It would thus be a severe conflict of interest for Breed to select the new city attorney.
Dennis Herrera has served as the San Francisco city attorney since 2001 with distinction. He is stepping down to head the Public Utilities Commission.
The federal public corruption investigation that began in January 2020 with Mohammed Nuru's arrest on fraud charges has since widened to implicate 10 other city contractors and city officials. Herrera has been working with the City Controller's Office on its own investigation of City Hall tied to the scandal.
Five department heads within the city government have either been charged or forced to resign because of this investigation. Again, given the depth of the city attorney's corruption investigation, Breed should not be the one to appoint Herrera's successor.
Just this week, the city attorney secured a $1.7 million settlement from Walter Wong, the permit expediter at the center of the public integrity investigation.
Herrera forced Recology San Francisco, the contractor for the city's waste and recycling collection, to reimburse San Francisco consumers $100 million.
Herrera also issued four suspension orders that prohibit five executives and the companies they control from doing business with the City and County of San Francisco. They were implicated in the public corruption investigation of former Public Works Director Mohammed Nuru and former Public Utilities Commission General Manager Harlan Kelly.
Breed should delegate the appointment of the new city attorney to a panel comprised of retired judges. This would absolve her of the clear conflict of interest.
Jim Reilly is a criminal defense attorney in San Francisco with offices in the Law Chambers Building. He can be reached at https://defenseandinjury.com/.
Views expressed in this article are the opinions of the author and do not necessarily reflect the views of The Epoch Times.