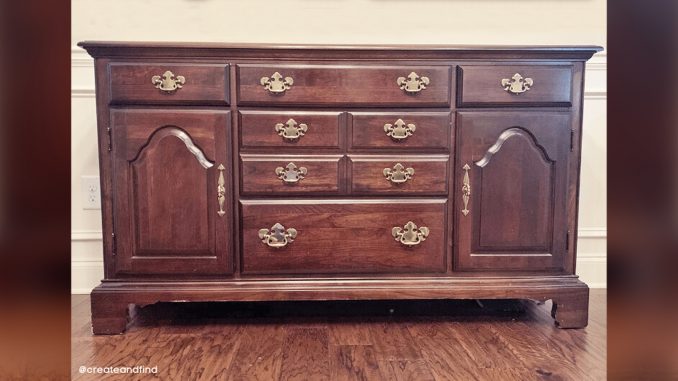 After buying a traditional sideboard from a neighbor for $75, a blogger decided the piece was in need of a mid-century modern makeover. Swapping swirls and curves for clean lines and new hardware, she gave the solid-wood sideboard a new lease on life and a permanent place in her home—all for just $180.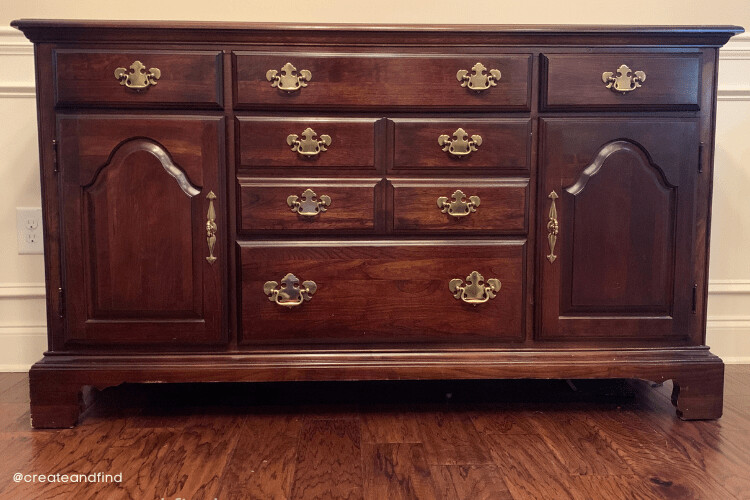 Melissa Clifton, a DIY enthusiast and frugal living blogger at Create and Find, knew the outdated sideboard that her neighbor had received from her grandmother had potential. "There is nothing wrong with it functionally, but I didn't love the look," she wrote on her blog.
Devoting a few weeks to the project, her plan was fourfold: removing the bottom section to add legs, swapping out the decorative hardware, filling in the grooves of the doors and sides, and painting the sideboard.
With help from her husband—the "logical" counterpoint to Melissa's impulsive approach—the bottom portion of the sideboard was removed using an electric saw, reducing its height. Melissa then added tapered, stylish wooden legs that were 4 inches in height for a modern twist.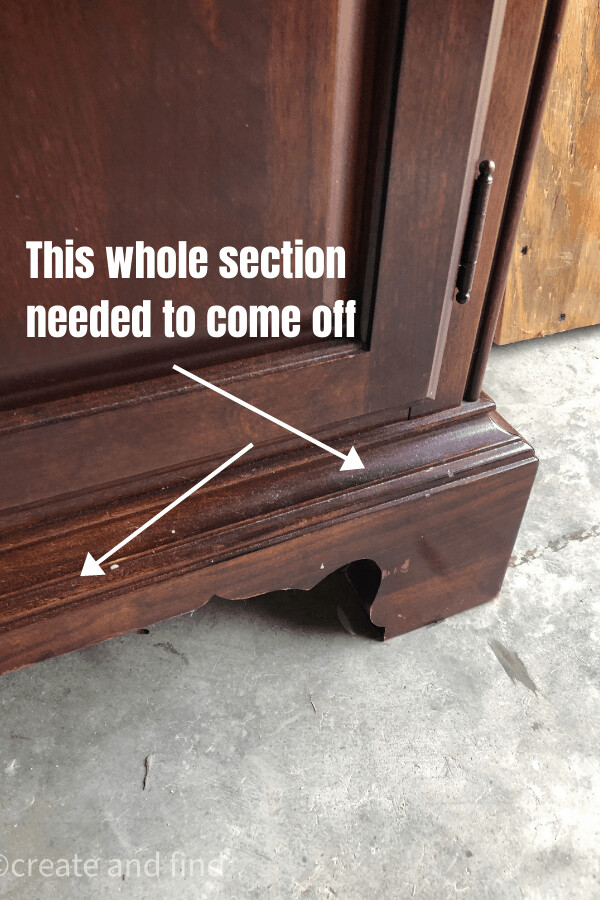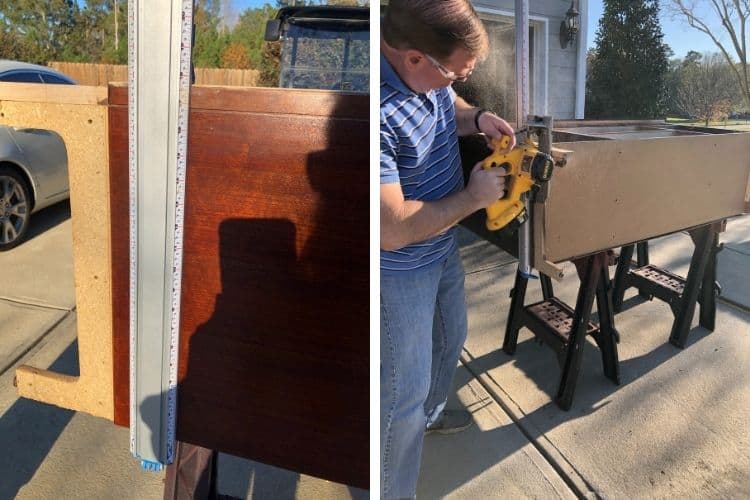 While acknowledging a few rookie mistakes in the reassembly, Melissa claimed, "I'm a wing-it kind of person, and 50 percent of the time it works out. This time it did, thankfully."
Wanting to get rid of the old-fashioned curvy grooves in the doors, Melissa filled them in with wood filler, choosing filler over putty for its faster drying time. The key, she said, is to add the filler little by little, letting it dry and sanding it down between layers until you have the coverage you want.
She finished the makeover with a set of modern hardware from Amazon, comprising sleek gold bars and two crystal knobs.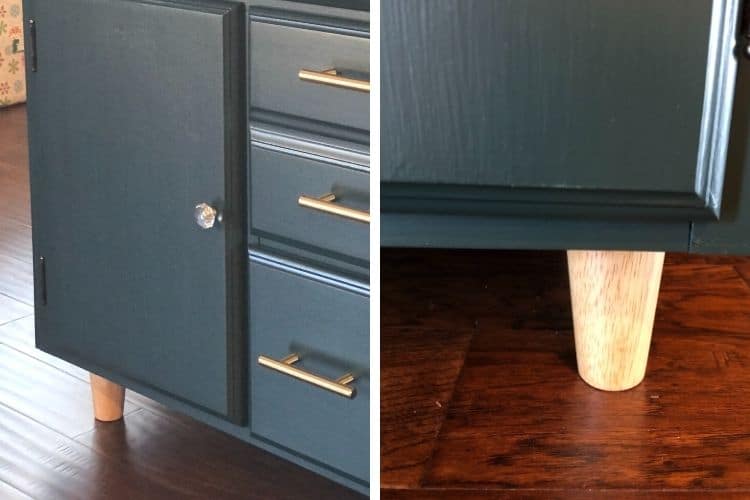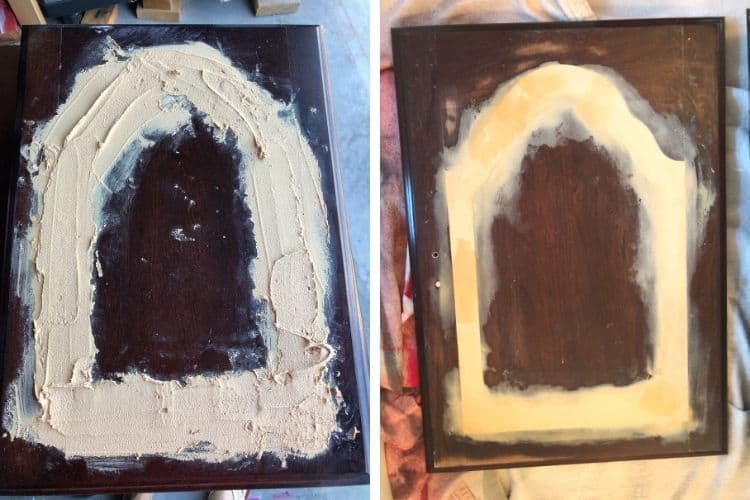 Among Melissa's challenges was learning that she needed to prime before painting. Adding many layers of her chosen deep-teal paint to compensate for no primer ended up in visible brushstrokes, she lamented.
"It's not perfect by any means," Melissa explained, "but for the price and the end result, I love it. It has amazing storage and it fits perfectly behind our couch."
Melissa's labor of love set her back $180; not exactly "chump change," she reflected, but considerably cheaper than buying a new sideboard. She also sold her previous buffet for $125 to offset the costs of the DIY project.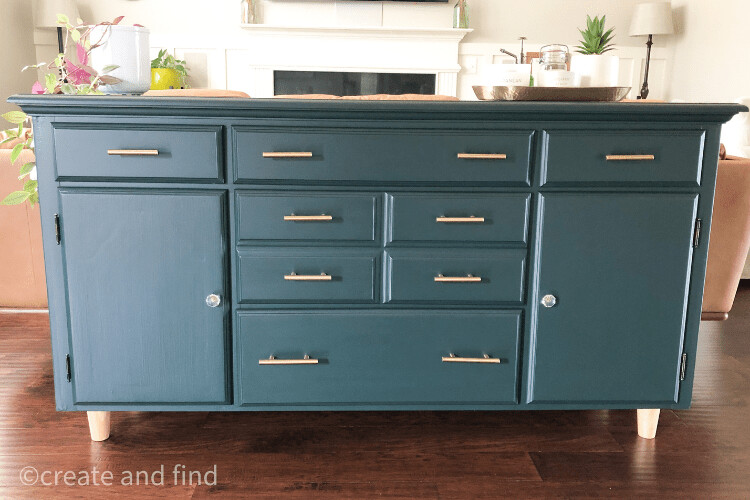 "I know some people are against changing perfectly good furniture, but if it doesn't make you happy and match your style, I say go for it," Melissa concluded. She's now the proud owner of a mid-century modern sideboard that she and her family can cherish for years to come.
Share your stories with us at emg.inspired@epochtimes.com, and continue to get your daily dose of inspiration by signing up for the Epoch Inspired Newsletter at TheEpochTimes.com/newsletter