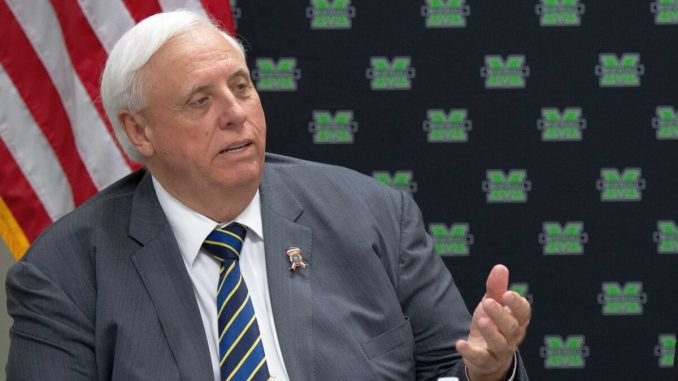 West Virginia is encouraging its younger residents to get the COVID-19 vaccine by offering them a $100 savings bond if they choose to get inoculated.
West Virginia Gov. Jim Justice, a Republican, on Monday announced that vaccinated residents aged 16 to 35 would qualify for the savings bonds, which are to be paid for with money from the CARES Act, last year's pandemic relief package.
"We have vetted this in every way that we possibly can to be assured that we can use our CARES dollars to do exactly just this," Justice said at a press conference in Charleston.
The governor said vaccine uptake among West Virginians—especially younger ones—is lower than health officials would like.
"Kids 16 all the way up to 35 years of age are having a real transmission issue with this disease," Justice said. "Our kids today probably don't really realize just how important they are in shutting this thing down," he added.
Justice said that if around 80 percent of West Virginia's 380,000 residents who fall into the 16 to 35 age bracket choose to get the vaccine, the overall statewide vaccination rate will exceed 70 percent of the eligible population.
"They're not taking vaccines as fast as we'd like them to take them," Justice said. "If we really want to move the needle, we've got to get our younger people vaccinated."
Justice said that, of the 1.47 million West Virginians who are currently eligible for a COVID-19 vaccine, 52 percent have received at least one dose to date, with demand for vaccines dipping in recent weeks. This is well below the goal of a 70 percent vaccination rate among West Virginia residents, he added.
"If we can get to 70 percent, we'll shut this virus down," he said. "If we do that, the masks go away, the hospitalizations go away, and the deaths become minimal."
The savings bond plan is one idea to encourage the younger demographic to get the vaccine, Justice said.
"I'm trying to come up with a way that's truly going to motivate them–and us–to get over the hump," he said.
The measure will work retroactively, with those who earlier received the vaccine also eligible for the $100 bond.
"We're going to give every single one of these people, the people that already stepped up, our young people that have already stepped up and been vaccinated, and every single one of our young people, we're going to give a $100 savings bond to every single one that steps up and takes their vaccines," Justice added.
He did not specify how people could apply for the vaccine bond.
Other ideas to boost vaccine uptake the governor mentioned include setting up highly visible clinics in front of schools, paying pharmacies to stay open later, or a mobile vaccination program like "Meals On Wheels" that would offer shots on the go.