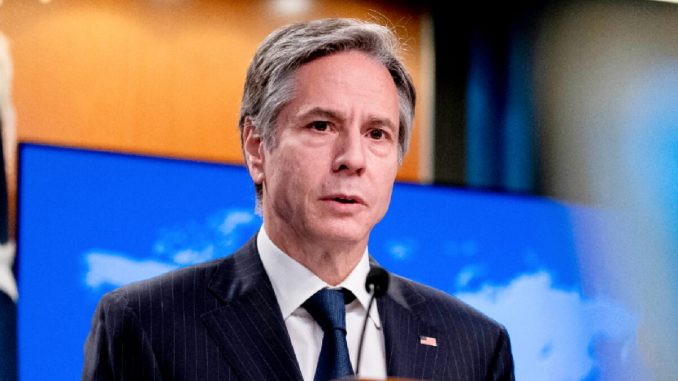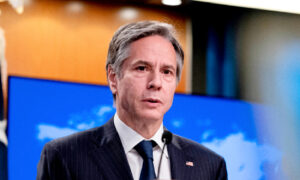 Secretary of State Antony Blinken is planning to meet Israeli and Palestinian leaders to discuss recovery efforts following the recent ceasefire agreement, the department said in a statement.
The news comes after the announcement that Israel and the Hamas terrorist group had entered into a mutual ceasefire agreement to end an 11-day conflict that started when Hamas launched rockets into Israel over a court case to evict several Palestinian families in East Jerusalem that triggered riots. The State Department spokesperson Ned Price said on Thursday evening that Blinken received confirmation from his counterpart in Israel that the parties had agreed to a ceasefire.
"Both leaders expressed their appreciation for Egypt's mediation efforts, and the Secretary noted that he would continue to remain in close touch with his Egyptian counterpart and other regional stakeholders," the statement said.
Price also said that Israeli Foreign Minister Gabi Ashkenazi welcomed the news of Blinken's planned travel to the region, which will consist of a meeting with Israeli, Palestinian, and regional leaders to discuss "recovery efforts and working together to build better futures for Israelis and Palestinians."
The State Department's announcement also comes after President Joe Biden earlier on Thursday evening pledged to provide support to Israelis and Palestinians.
The United States will replenish Israel's Iron Dome missile defense system, which helped destroy Hamas rockets fired into the Jewish nation, and provide humanitarian relief for the people of Gaza and Gaza reconstruction efforts.
"I believe the Palestinians and Israelis equally deserve to live safely and securely and enjoy equal measures of freedom, prosperity and democracy," Biden said during a press conference.
"My administration will continue our quiet, relentless diplomacy toward that end, I believe we have a genuine opportunity to make progress and I'm committed to working for it."
The U.S. president commended the efforts for peace while also reiterating his support for Israel's right to defend itself and the Jews and Arabs living within its borders from missile attacks from terrorist groups.
Amid the conflict, Hamas fired more than 4,000 rockets into Israeli civilian areas beginning on May 10. Israel responded with hundreds of airstrikes and several ground strikes to take down the offending and supporting Hamas infrastructure.
Netanyahu previously said in a statement to media that Israel's operations were aimed at eliminating terrorist groups that threatened the safety of Israelis and "to restore quiet and security to you, the citizens of Israel."
U.N. Coordinator for the Palestinians on May 18 said that terrorists in Gaza had attacked trucks attempting to deliver humanitarian aid to the Hamas controlled territories. She said the actions by the Palestinian militant groups were "unacceptable" and that the United Nations would try to deliver more aid for Palestinians the next day.
Attacks by Palestinian militant groups on crossings reported today, where humanitarian supplies & personnel were being brought into #Gaza are unacceptable, preventing vital humanitarian supplies from entering GS. #UN will try again tomorrow. We call for calm to allow us to do so.

— Lynn Hastings (@LynnHastings) May 18, 2021