A number of Republican senators are urging President Joe Biden's administration to reverse its "disastrous" decision to give U.S. COVID-19 medical technology and intellectual property to China under a controversial "Trips waiver."
The Trade-Related Intellectual Property Rights (TRIPs) waiver was first proposed by India and South Africa, and would suspend intellectual property protections for products and technologies needed for the fight against COVID-19, including vaccines, for the duration of the pandemic.
On May 5, U.S. Trade Representative Trade Katherine Tai released a statement on behalf of the administration which voiced support for the TRIPS waiver.
However, more than a dozen Republican senators have now voiced now their concerns over the controversial waiver, stating that it would do nothing to end the global pandemic and would instead "foster uncoordinated vaccine nationalism."
Sens. Roger Wicker (R-Miss.), Tom Cotton (R-Ark.), and Thom Tillis (R-N.C.) sent a letter to Secretary of Commerce Gina Raimondo and Representative Tai on May 20, asking them to reverse the Biden administration's decision to support the proposal.
In the strongly-worded letter, the senators argued that the waiver would undermine the "nation's global leadership in the technologies, medicines and treatments of the future" and "provide a boost to the Chinese Communist Party's 'vaccine diplomacy' and enable Beijing to undercut American leadership on vaccine distribution throughout the developing world."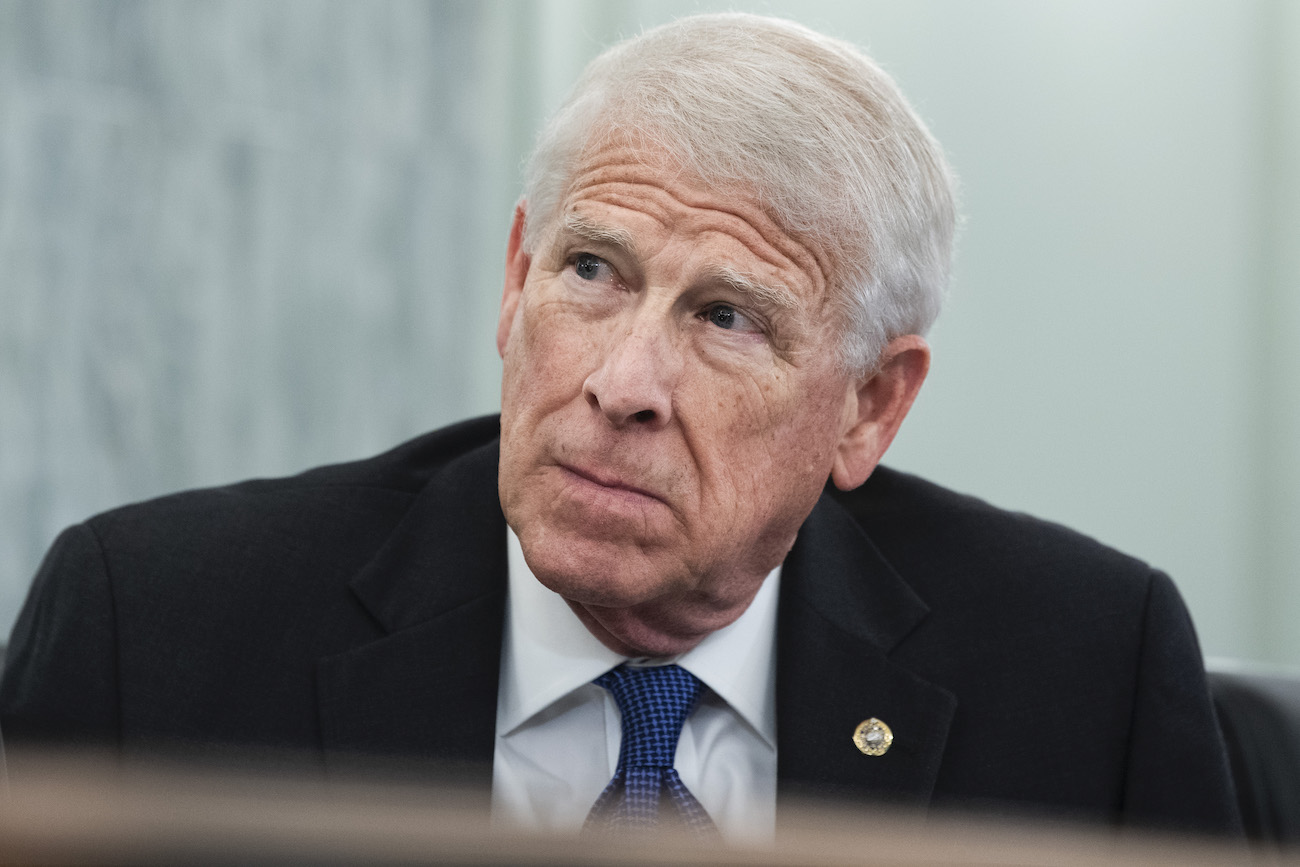 They noted that countries such as China, India, and South Africa had "falsely claimed" that the waiver would speed up the development of new vaccine capacity, and pointed to a lack of technological capacity in the supply chain as the underlying reason as to why there are not currently enough vaccine doses.
"Vaccine production is a complex technical and logistical process, with limited technical resources (e.g., skilled scientists and technicians at companies). At best, all President Biden's giveaway to China and India and others will do is foster uncoordinated vaccine nationalism, as countries jump in to try to coerce technology transfer and manufacturing locally," the senators wrote in their letter.
The letter was signed by 13 other Republican senators.
"It is not surprising that China, India, and South Africa want to steal our intellectual property and medical technology," the senators continued.
"What is surprising is that an American president, especially one who claims to be a 'jobs' president, would force American companies to give their medical technology and manufacturing processes to foreign adversaries like China. Simply put, the Biden Administration's support for a TRIPS waiver puts America's interests last and China's interests first."
The senators noted that they have several "serious concerns" over the Biden administration's support of the waiver, and demanded to know how the president had reached this conclusion.
They asked that the administration answer a string of questions by no later than June 19, 2021, including what evidence the administration relied on to conclude that intellectual property was a barrier to vaccine manufacturing and that the benefits of waiving intellectual property protections outweighed the potential costs.
The senators also want to know whether Chinese leader Xi Jinping asked the administration to grant the waiver when he spoke with Biden in March, how the waiver would be implemented, and whether private citizens would be denied their ability to protect or enforce intellectual property rights in U.S. courts.
Other questions include whether or not the Biden administration plans on waiving American intellectual property laws and intellectual property enforcement, including enforcement against intellectual property and trade secret theft.
"Under this scenario, what would happen if a Chinese national is found to have stolen trade secrets? Under the waiver, if adopted, would they not be prosecuted? And, what of the Chinese nationals currently being prosecuted? Would those cases now be dropped?" the senators questioned.
Rep. Earl L. "Buddy" Carter (R-Ga.) also showed his support for the letter on Thursday, writing on Twitter that the controversial waiver was a "gift to China."
"The Biden Admin's support for waiving IP protections for COVID-19 vaccines is a gift to China who has spent the past year trying to steal our IP, goes against our patent system and will stifle innovation of lifesaving drugs and cures by removing the incentives for investment," he wrote.
In his first speech to Congress in April, Biden touted U.S.-China relations, specifically intellectual property as of one his administration's key issues.
The president vowed to continue to "stand up to unfair trade practices that undercut American workers and American industries, like subsidies to state-owned enterprises and the theft of American technology and intellectual property."