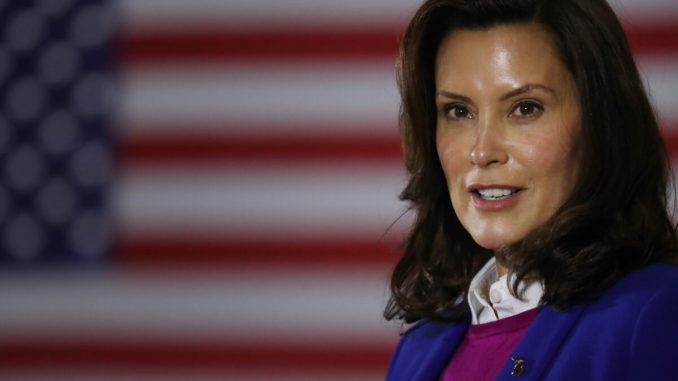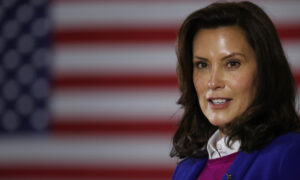 Michigan Gov. Gretchen Whitmer is facing a complaint to federal tax authorities and new legislation over a trip to Florida this year that she initially did not disclose.
Whitmer, a Democrat, went to Florida in March to visit her father. She omitted the trip when discussing her recent travel in April, but her office has since reluctantly released details about the trip after local media published stories about it.
For instance, the office disclosed on May 14 that Michigan Transition 2019, a corporate nonprofit formed to pay for the governor's inauguration, paid for the charter that flew Whitmer to and from Florida, and that the governor had paid $855 out of pocket.
Michigan Rising Action, a nonprofit aimed at holding liberals accountable, on Wednesday filed a complaint with the Internal Revenue Service alleging the personal trip "is not within the exempt purpose of Michigan Transition 2019."
The corporate nonprofit's $27,521 payment "was a private benefit to Governor Whitmer," it added in the complaint, encouraging federal tax officials to investigate whether the nonprofit violated tax law.
"Governor Whitmer's use of 501(c)(4) funds for personal benefit is a clear violation of the law and we've asked the IRS to launch a full investigation into the matter," Eric Ventimiglia, executive director of Michigan Rising Action, said in a statement. "From her blatant hypocrisy to the litany of ethical and legal violations, Governor Whitmer has spent the last two months misleading the people of Michigan about her trip to Florida. It's time for her to be held accountable."
At the same time, Republican lawmakers in Florida introduced a bill that would require Whitmer to notify them when she plans to leave the state.
"We're simply asking to know who is fulfilling the duties and responsibilities of governor in your absence?" state Sen. Tom Barrett, a Republican, told WLNS.
Whitmer's office did not respond to a request for comment.
In a statement to news outlets, press secretary Bobby Leddy said the Michigan Constitution already clearly outlines a process to ensure that there is always an acting governor available to continue the functions of the state in case of an emergency."
"If the Legislature wants to waste their time playing games, that's their own decision, but Gov. Whitmer is going to remain focused on ending this pandemic and putting Michigan back to work," he added.
Michigan State Police spokeswoman Shanon Banner told outlets that sending notification of the governor's travel plans would be a security concern, especially in light of the alleged kidnapping plot that was uncovered last year.
"The more people who know or have access to her movements, the higher the risk level for both her and her executive protection detail," Banner said.