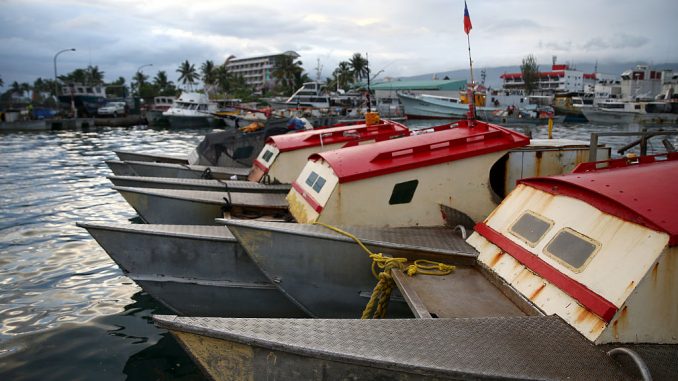 Samoa's incoming prime minister has pledged to scrap a US$100 million Chinese-backed port development, saying it is excessive for the small Pacific island already saddled with major debts to Beijing.
The move comes amid growing concerns over the Chinese Communist Party's (CCP) soft power push into the South Pacific region and represents a major policy shift in the nation.
Fiame Naomi Mataafa, who is set to become Samoa's first female prime minister, said she would look to maintain good relations with the Chinese authorities but that the project was not a priority.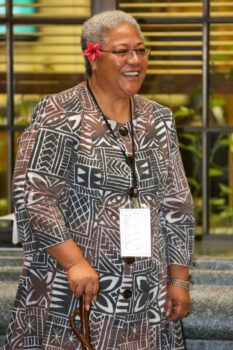 "Samoa is a small country. Our seaports and our airports cater for our needs," Fiame told Reuters by telephone from Apia.
"It's very difficult to imagine that we would need the scale that's being proposed under this particular project when there are more pressing projects that the government needs to give priority to."
The proposed wharf was earmarked for construction at Vaiusa Bay, near the capital Apia. Its construction has been a divisive issue featuring prominently in recent April elections, where incumbent Samoan leader Tuilaepa Sailele Malielegaoi lost his parliamentary majority.
Fiame's stance marks a major shift away from the policies of Tuilaepa, who maintained friendly relations with the Chinese Communist Party (CCP) during his two-decade long prime ministership of the Pacific nation.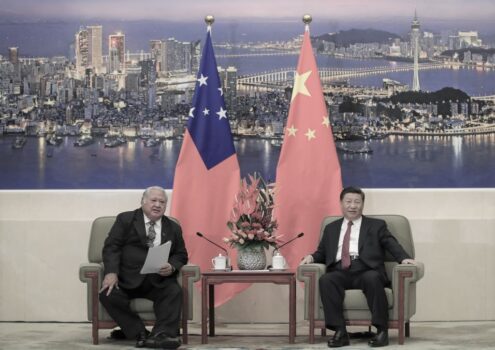 "The level of indebtedness of our government to the government of China was a pressing issue for voters," said Fiame, a former deputy prime minister who joined the opposition FAST party last year.
The Global Times, a mouthpiece for the CCP, responded to the decision saying it was a "minor setback" for the Chinese regime's Belt and Road Initiative (BRI).
The BRI is the CCP's trillion-dollar, global infrastructure funding program. It has been criticised for extending massive loans to developing nations, many of which cannot service the debts.
For example, in 2017, the Sri Lankan government agreed to hand over its Hambantota Port to the CCP on a 99-year lease after agreeing to convert its $1.4 billion debt into equity.
Currently, China is Samoa's largest creditor—a country of just 200,000 people—accounting for about 40 percent or $160 million of its external debt. Its economy relies mainly on subsistence farming, along with tourism, fishing, and coconut exports.
It has also relied heavily on development funding from larger nations.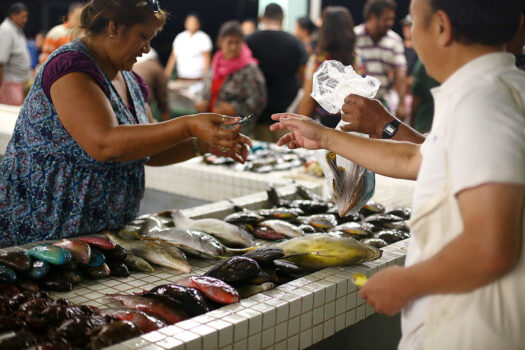 Incumbent leader Tuilaepa said Pacific nations had only themselves to blame if they were to fall into unsustainable debt. He backed the Vaiusu wharf project saying it would create much-needed jobs and increase trade and tourism, according to a Samoa Observer report.
Faumuina Wayne Fong, member of Parliament for the Urban West region—who has engaged in a war of words with the prime minister over the issue—said the project potentially had military applications, reported the Samoa Observer.
"Why would a small country like Samoa with exports of about 30 percent of [its economic output] and imports about 40 percent of [its economy] need a wharf to cater for 12 vessels?" he said.
"Definitely not for exports and imports hence why I say it must be a military wharf," Fong said.
Taiwan Foreign Affairs Minister Joseph Wu warned in 2019 that Beijing could expand beyond its soft power efforts in the South Pacific, and eventually militarise the region.
"We have seen reports that China is interested in reopening this radar station in Kiribati and building a naval base in the Western Province of Solomon Islands," he said during the 2019 Pacific Islands Dialogue.
"I certainly don't want to see the Pacific turned into another South China Sea, with us one day all sighing that it is too late for us to do anything."
Earlier this month, Reuters reported that Beijing was carrying out feasibility studies into upgrading an airstrip on one of Kiribati's islands located deep within traditionally U.S.-aligned territory. The Kiribati government has maintained, though, that the airstrip was for civilian use only.