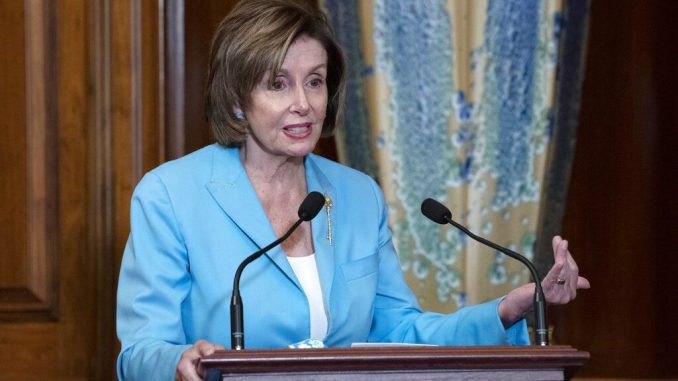 OAN Newsroom
UPDATED 11:49 AM PT – Wednesday, May 19, 2021
House Speaker Nancy Pelosi (D-Calif.) has called for a diplomatic boycott of the 2022 Beijing Olympics in protest of China's treatment of its Uyghur Muslim minority. During a House hearing on Tuesday, the Democrat said, "we cannot proceed as if nothing is wrong about the Olympics going to China."
She went on to cite a number of countries that have called for action to move or boycott the Games because of human rights abuses. However, Pelosi's strategy for combating China's violations of human rights is preventing lawmakers from attending, but allowing athletes to continue to participate.
Meanwhile, Republicans like Nikki Haley are calling for a full boycott of the games saying "it would be a terrible loss for our athletes, but that must be weighed against the genocide occurring in China."
Human Rights Commission co-chair Rep. Chris Smith (R-N.J.) also weighed in on the matter saying, "in granting Beijing host status for the Olympic Games, we are crowning a barbarous regime with laurels while we should be condemning their abuse and genocide."
The Beijing Games are scheduled to start in the beginning of February 2022. China has denied all claims pertaining to any crimes against Uyghurs, and continue to back their idea that forced labor camps are workforce training programs.