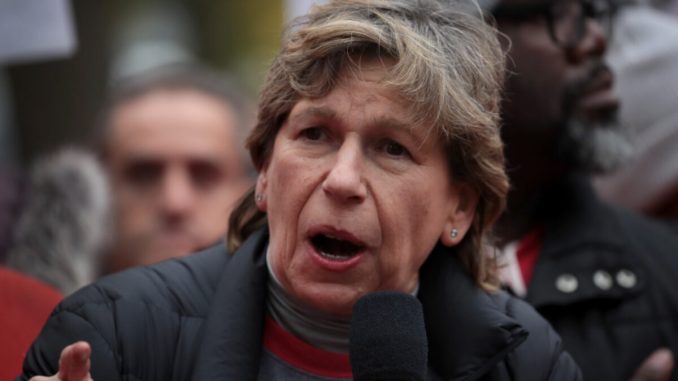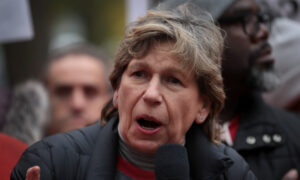 American Federation of Teachers (AFT) president Randi Weingarten on Tuesday said the Center of Disease Control and Prevention (CDC) asked her organization to recommend "language" to be used in school opening guidelines released in February.
In an interview on C-SPAN's Washington Journal, Weingarten was specifically asked about a report by the New York Post, which alleges that the CDC altered its guidance on when and how schools should reopen in favor of the AFT, the nation's second largest teachers' union and one of the top donors to the Democratic Party.
Weingarten, who has been leading the effort to prevent schools from reopening throughout the past school year, responded that while there were indeed communications between AFT leaders and CDC officials, the federal health agency was "doing its job" and "we were doing our job."
"The CDC in February and March basically asked all sorts of different organizations to sit down with them and give them comments about what they thought was important," Weingarten said. "They talked to parent organizations, they talked to the two [teachers'] unions."
She then argued that it's normal for the federal government to reach out to interested groups like AFT when preparing rules or guidelines, blaming the Trump administration for not having done the same. ​
"This is normal rule-making," Weingarten told host Pedro Echevarria. "Frankly, this is the way every administration used to do, the problem with the last administration is that they didn't do it."
According to the emails obtained by the Post, at least two of the union's suggestions were adopted almost word-for-word by the CDC into the final draft, including one that says the guidelines could be changed for areas with high community spread of more contagious variants of the CCP (Chinese Communist Party) virus, as well as one allowing teachers deemed to be in "high-risk conditions" to continue working remotely from home.
In an email sent near the final release in February, AFT senior adviser Kelly Trautner thanked CDC Director Rochelle Walensky for taking up changes the union requested, saying, "We are immensely grateful for your genuine desire to earn our confidence and your commitment to partnership."
"The write-up in the Post saying those two suggestions that your organization offered made it nearly verbatim in the final draft, You call that normal as far as the ability to do that?" Echevarria asked.
"Look Pedro—they asked us for language and we gave them language when they asked us for it," Weingarten said. "If you look at the public record, I was saying these things publicly, so there's nothing nefarious about doing this kind of work.
"They have to communicate with those who actually are impacted by their policies," she added.
Weingarten's remarks come as some congressional Republicans question whether the CDC's guidelines were free from political influence and entirely based on current science.
"Recently released emails reportedly show that the CDC has been taking its cues from teachers' unions instead of following the science," a group of four Republican members of Congress wrote in a letter to Walensky, demanding an explanation regarding the Post's exposé. "This political interference has resulted in months-long delays in the opening of schools to the detriment of American children."