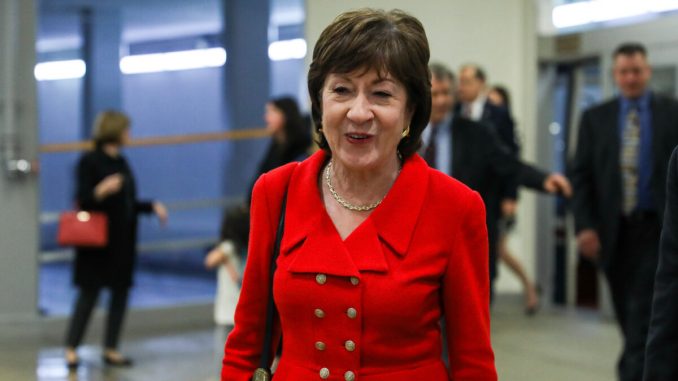 The Federal Bureau of Investigation (FBI) has launched an investigation into alleged illegal contributions to Sen. Susan Collins's (R-Maine) 2020 re-election bid, according to a recently unsealed search warrant application.
According to the warrant, first reported by Axios, the FBI is probing whether Martin Kao, the former CEO for Hawaii-based contractor Martin Defense Group, illegally funnelled $150,000 funds to a super PAC backing Collins using a shell company.
Kao and his wife are accused of creating a fraudulent limited liability company called the Society of Young Women Scientists and Engineers LLC—which was registered on Nov. 26, 2019, in Hawaii—and using it to shield the original source of funding.
A month after it was registered, the $150,000 donation was made to the 1820 PAC that has spent money in support of Collins. The 1820 PAC is linked to the U.S. Chamber of Commerce.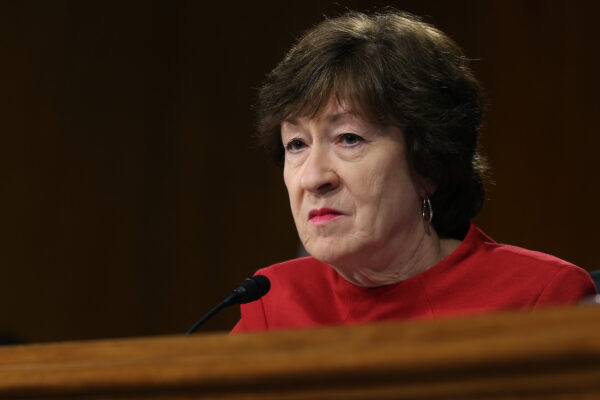 Under federal campaign finance law, it is illegal for government contractors to make donations to political committees, and donors are prohibited from donating in the name of others. So-called straw donor violations occur when someone makes a campaign contribution in the name of another person to conceal the true source of the funds.
The FBI is also investigating whether Kao illegally reimbursed family members who donated to the Collins for Senator campaign committee.
Annie Clark, a spokeswoman for Collins told Axios in a statement that her campaign "had absolutely no knowledge of anything alleged in the warrant."
The Epoch Times contacted Collins's office and the FBI for comment, but didn't immediately hear back.
According to Open Secrets, the campaign committee for Collins raised more than $30 million in last year's election cycle.
Collins is one of seven Republicans who voted to convict former President Donald Trump at his impeachment trial.
The Martin Defense Group, formerly known as Navatek, was awarded an $8 million contract by the U.S. Navy Office of Naval Research in the summer of 2019. Collins "strongly advocated" for that funding, according to a press release on her website.
The Associated Press contributed to this report.