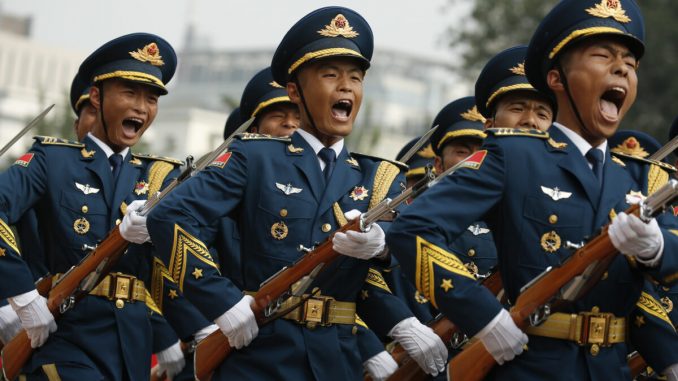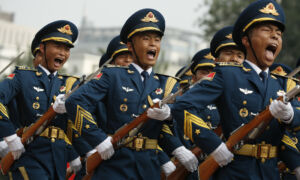 The Chinese regime is the United States' "pacing threat" and oversimplification of its strategies and objectives may get the country in trouble, the general nominated to lead American forces in Korea testified on May 18.
Army Gen. Paul LaCamera told the Senate Armed Services Committee on May 18 that he has aware of challenges involved with the competition and shaping the environment to prevent a crisis from escalating into conflict.
"China is our pacing threat," he said.
LaCamera said he had recognized the need to maintain readiness not just for conflicts, "but for competition and to compete daily," in support of his nomination for United Nations Command, Combined Forces Command, and U.S. Forces Korea.
The senior military leader had made it clear about his determination of winning in combat earlier on a panel.
"Our daily focus is on competition. We've got to be ready to respond in crisis, and we've got to be prepared to win in conflict," he said in an online event held by the Center for Strategic and International Studies on March 30.
Understanding the levers that China is pulling is "extremely important," he said on Tuesday, and oversimplification of the regime's role in the Korean Peninsula may "get us in trouble" as it plays a role in both North and South Korea.
"China uses all the elements of national power, diplomatic, information, military, economic," and Beijing has used the approach to pressure the U.S. alliance, he told senators.
"North Korea is another arrow in the quiver or another lever in their [China's] diplomatic, information, military, economic levers they would pull," he added.
To prevent possible expansions from China, LaCamera also mentioned the best military advice he could give to the U.S. alliance is "to make sure that they understand the risk that it [China] provides to the security of their own country."
"The Chinese attempt to provide influence and/or reduce that the influence that the United States has," he said.
Communist China is labeled as the top challenger in the annual threat assessment report compiled by the Director of the National Intelligence Office.
"China increasingly is a near-peer competitor, challenging the United States in multiple arenas—especially economically, militarily, and technologically—and is pushing to change global norms," the report said.
Senators at the hearing noted LaCamera's vast military experience, including his current role as Army Pacific Commander. If confirmed, he will succeed Gen. Robert Abrams to lead more than 28,000 American troops in South Korea.