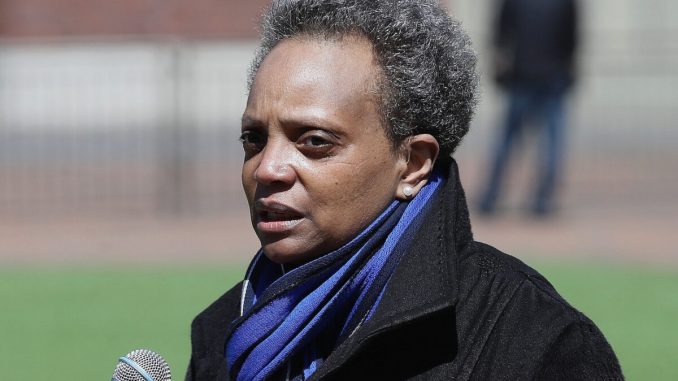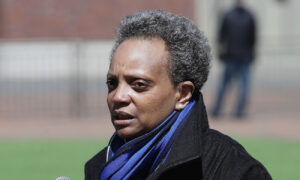 Chicago Mayor Lori Lightfoot drew pushback from local media this week after her office refused to let non-minority reporters interview the Democrat one-on-one.
Mary Ann Ahern, a political reporter for NBC5, said a spokeswoman informed her that Lightfoot would only speak to black or brown journalists.
Paris Schultz with WTTW said he was told the same thing.
Lightfoot later took to Twitter to defend the new policy.
"I ran to break up the status quo that was failing so many. That isn't just in City Hall. It's a shame that in 2021, the City Hall press corps is overwhelmingly White in a city where more than half of the city identifies as Black, Latino, AAPI or Native American," the first-term mayor wrote.
"Diversity and inclusion is imperative across all institutions including media. In order to progress we must change. This is exactly why I'm being intentional about prioritizing media requests from POC reporters on the occasion of the two-year anniversary of my inauguration as mayor of this great city."
The imbalance among media outlet employees "needs to change," Lightfoot asserted.
But some reporters closed ranks.
Gregory Pratt, a Latino reporter with the Chicago Tribune, said Wednesday his interview request with Lightfoot was granted.
"However, I asked the mayor's office to lift its condition on others and when they said no, we respectfully canceled. Politicians don't get to choose who covers them," he said in a tweet.
Some critics accused Lightfoot of trying to distract from the rising crime in her city.
Seven people were shot on Wednesday through 1:45 p.m., according to Chicago Police Department records. The shootings came after the city saw its most violent weekend of the year, with dozens shot, including six children.