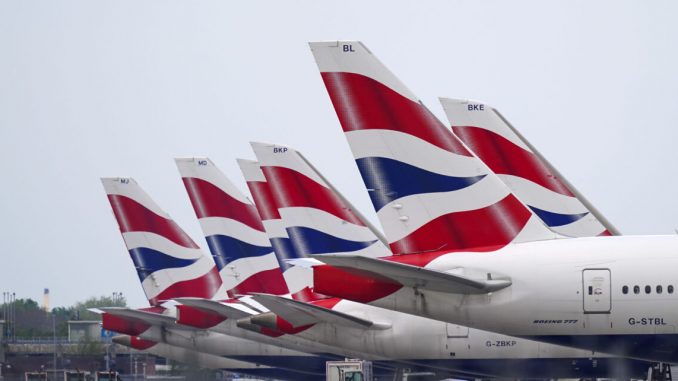 Prime Minister Boris Johnson has stressed that people shouldn't go to "amber list" countries except in extreme circumstances as the European Union is set to allow fully vaccinated tourists into the bloc.
Portugal, one of the only two places in the EU that are currently on the UK's "green list" along with the Faroe Islands, had broken rank and started welcoming much-missed British tourists since Monday when Britons were allowed to go on foreign holidays again.
EU ambassadors on Wednesday recommended during a meeting that rules should be changed to allow fully vaccinated people into the EU for non-essential visits.
The European Commission welcomed the decision.
We welcome the @EUCouncil agreement on updating the approach to travel from outside the EU.

The Council now recommends that EU countries ease some of the current restrictions, in particular for those vaccinated with an authorised vaccine.@ChristianWigand ↓ pic.twitter.com/hCVKxe2Pw2

— European Commission 🇪🇺 (@EU_Commission) May 19, 2021
The policy will need to be formally signed off by ministers of member states.
A separate decision on whether to add the UK and other countries to the EU's "safe list" will be made on Friday.
Travellers from locations on the list are permitted to enter the bloc even if they are not vaccinated, but are generally required to show evidence of a recent negative test.
Under the UK government's traffic light system for international travel, people travel back from the "red list" countries have to pay for a 10-day-quarantine in a managed hotel and two CCP (Chinese Communist Party) virus tests; "amber list" arrivals have to pay for tests and self-isolate for ten days, while "green list" arrivals only have to take two tests before travelling and two days after arriving.
There had been some mixed messages from the government on Tuesday over what people can go to "amber list" countries for, with Prime Minister Boris Johnson saying it's only for "pressing family or urgent business reason," Environment Secretary George Eustice telling the BBC that people could go visit family or friends as long as they observed quarantine rules on their return, and Welsh Secretary Simon Hart telling Times Radio that "some people might think a holiday is essential."
Asked to clarify the rule on Wednesday, the PM told Parliament that people shouldn't travel to "amber list" countries except "for some extreme circumstance, such as the serious illness of a family member."
"You should not be going to an amber list country on holiday," he said.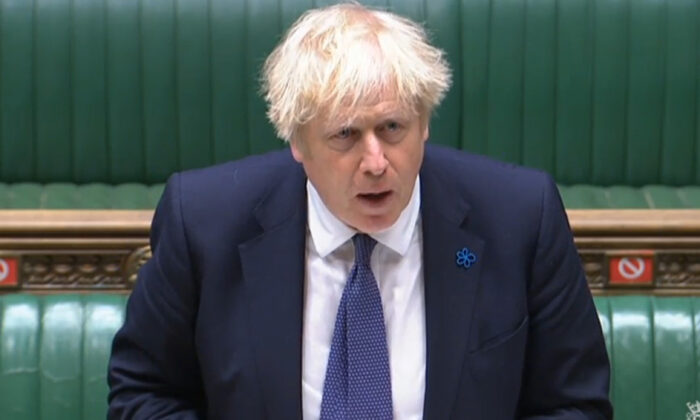 The main opposition Labour Party's leader Sir Keir Starmer accused the government of having "lost control of the messaging."
"Since the government loosened travel restrictions, 150 flights a day are going to amber list countries and travel agents are reporting surges in holiday bookings to those countries," Stermer said in Parliament during the Prime Minister's Questions session on Wednesday.
Johnson replied that the UK has "one of the strongest border regimes anywhere in the world," adding 43 countries are on the red list to which travel is effectively banned.
"If you travel to an amber list country for any emergency, any extreme reason that you have to, when you come back, you not only have to pay for all the tests but you have to self-isolate for 10 days," he said.
"We will invigilate, we are invigilating it, and people who fail to obey the quarantine can face fines of up to £10,000 [($14,154)]."
George Morgan-Grenville, founder and chief executive of travel company Red Savannah, told BBC Radio 4's Today programme that the industry is "facing a disaster" and cannot understand why it "has to bear the brunt of so much confused and mixed messaging from ministers."
International travel rules for England, Wales, and Scotland are broadly similar.
In Northern Ireland, journeys to the Common Travel Area—which consists of the UK, Republic of Ireland, Channel Islands, and the Isle of Man—for visits to family and friends will be allowed from May 24.
But the Stormont Executive has not made a decision about the resumption of international leisure travel from Northern Ireland.
PA contributed to this report.