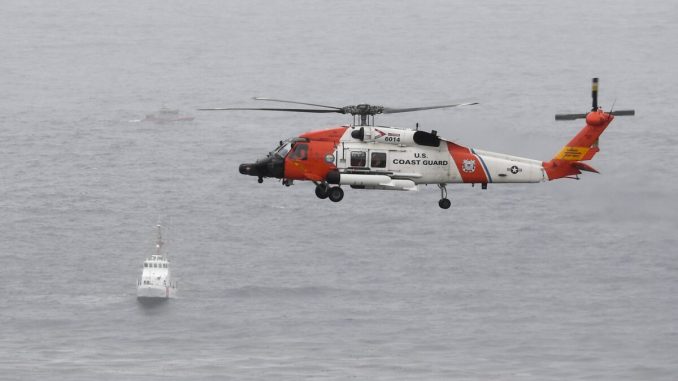 A suspected smuggling boat carrying nearly two dozen illegal immigrants got stuck in kelp off the coast of Southern California, was intercepted by the U.S. Coast Guard, and its occupants taken into custody, according to reports.
A Border Patrol spokesman told Fox News that an agent spotted a "panga type vessel" close to rocks off Sunset Cliffs near San Diego early Monday, around three weeks after a smuggling boat hit a reef in the area and broke apart.
Border Patrol agent Shane Crottie told local outlet KPBS that "this location is very close to where, just a couple of weeks ago, we had the maritime event that ended, unfortunately, in three deaths."
A U.S. Coast Guard vessel was sent out to intercept the suspected smuggling boat, whose operator ignored commands, according to officials cited by the San Diego Union-Tribune.
Crottie said that, at one point, the vessel got caught in some kelp along the shoreline. More agencies were called in to intervene, including the San Diego Lifeguards.
"They were probably 20 yards or so from the cliffs," San Diego lifeguard Lt. Rick Romero told the San Diego Union-Tribune. "They were pretty close in."
The panga boat was towed from the surf line and its occupants removed from the vessel.
"Luckily, everybody was able to safely get out," Crottie said, adding, "There were 23 individuals on board—20 Mexican nationals and three Guatemalan nationals. The United States Border Patrol took custody of the individuals after Coast Guard brought them ashore." He said the individuals were taken to a facility for processing.
Crottie said that enhanced security infrastructure in the San Diego area has prompted human traffickers to make increasingly "more dangerous smuggling attempts," with over 150 maritime smuggling events logged along the San Diego coast since October.
Less than three weeks ago, a packed boat used in a human smuggling operation capsized and broke apart about five miles from where Monday's interception took place.
"Conditions were pretty rough, five to six feet of surf, windy, cold, water is around 60 degrees, so you get hypothermia pretty quickly," Romero said at a press conference following the incident. "The boat was on the reef, bouncing back and forth, and then just slowly disintegrated into a bunch of pieces, so there's no boat there, it's all debris."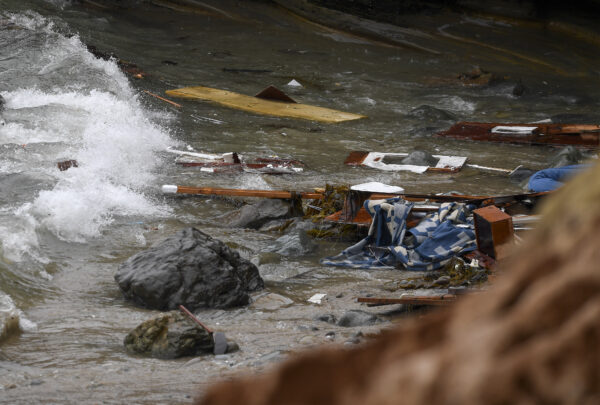 Seven people were pulled from the waves, including three who drowned, said Romero. One person was rescued from a cliff and 22 others managed to make it to shore on their own, he said.
Officials said the group was overcrowded on a 40-foot cabin cruiser that is larger than the typical open-top wooden panga-style boats often used by smugglers to bring people illegally into the United States from Mexico.
The Border Patrol spokesman told Fox News that the San Diego Border Patrol Sector has seen a 92 percent increase in maritime apprehensions in the past fiscal year, which ended in October 2020.