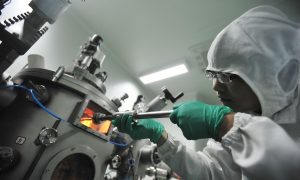 A video showcases a number of curious comments from a pro-Beijing Chinese professor. One of the vague remarks praises China for its so-called achievements in "biological warfare."
A website sheds light on the links between Wuhan's virus lab and the Chinese Communist Party, as many question how deeply those ties go, and others speculate about the pandemic's origins.
Hong Kong media tycoon Jimmy Lai has just pleaded guilty, as the Taiwanese branch of his newspaper ends its print edition. He's among the most high-profile arrests made under Hong Kong's national security law.
New data shows the United States is now importing a lot less from China. It's a sharp decline from before the pandemic started—largely due to U.S. tariffs on the country.
A report says the Chinese regime is using forced labor to make solar panels. The communist regime is allegedly making ethnic minorities in the Xinjiang region work against their will.
Subscribe to our YouTube channel for more first-hand news from China.
For more news and videos, please visit our website and Twitter.