The FBI on Friday reclassified the 2017 shooting that almost killed Rep. Steve Scalise (R-La.) as domestic terrorism, backtracking on an earlier designation of the attack as "suicide by cop."
Rep. Mo Brooks (R-Ala.), who was practicing baseball with Scalise and a Republican Congressional Team at the time, said that the gunman, James Hodgkinson, fired around 100 shots at the team. Hodgkinson, who was armed with a rifle, had a history of posting angry messages against then-Republican President Donald Trump.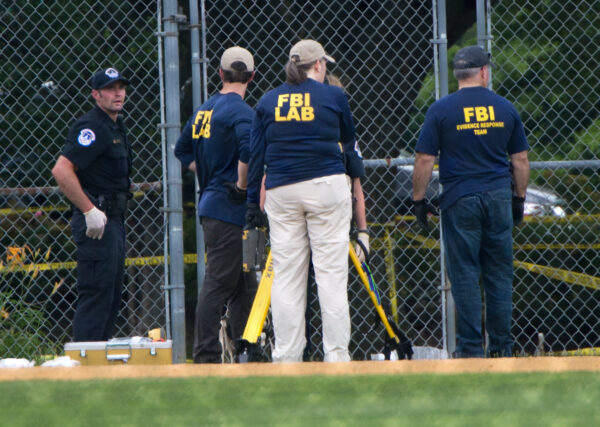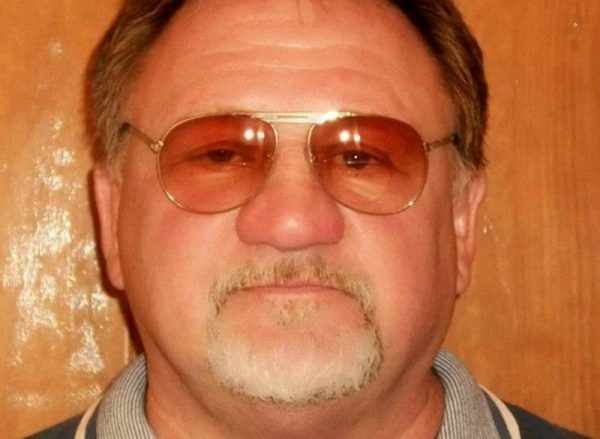 The change in designation was outlined in a FBI-DHS report released on May 14 titled "Security Strategic Intelligence Assessment and Data on Domestic Terrorism," which lists the Alexandria, Virginia, shooting incident by a "Domestic Violent Extremist" as one of approximately 85 FBI-designated "significant domestic terrorism" incidents from 2015 through 2019.
The attack targeted the GOP lawmakers as they were practicing for a charity baseball game at Eugene Simpson Stadium Park on June 14, 2017. Hodgkinson fired over 100 rounds before being shot by law enforcement officers. Bullets he fired struck Scalise, two U.S. Capitol Police officers, a congressional staffer, and a lobbyist.
Scalise was severely wounded in the attack.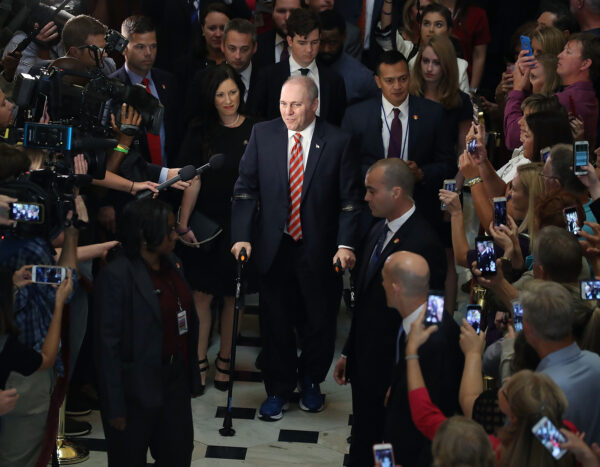 Prior to the attack, the gunman had made social media posts backing Sen. Bernie Sanders (I-Vt.) and left-wing causes.
The FBI's "suicide by cop" designation, or an effort to be gunned down by law enforcement, was not made public until a congressional hearing last month.
That prompted Rep. Brad Wenstrup (R-Ohio), who was also present when Hodgkinson opened fire, to send a letter to the FBI on May 11 demanding a review, saying the agency's classification as such "defies logic" and "contradicts the publicly known facts about the perpetrator and the attack."
My letter with @SteveScalise & 15 others urging the FBI to conduct an internal investigation into how it reached the conclusion of "suicide by cop" — rather than a assassination attempt by a domestic terrorist — and who was behind that process and determination. ⬇ pic.twitter.com/SXVCVTtPXt

— Rep. Brad Wenstrup (@RepBradWenstrup) May 11, 2021
Noting Hodgkinson's public hatred of former President Donald Trump and Republican politicians, Wenstrup said he had a "list of names" including GOP Congress members in his possession during the shooting.
The FBI said in 2017 that Hodgkinson had searched online for two members of Congress and carried a piece of paper containing the names of six GOP congress members.
Additionally, a witness said Hodgkinson asked whether the baseball team on the field was a Republican or Democrat one, and when he was told it was a Republican one, he remained at the field before opening fire.
He also made "numerous posts on all of his social media accounts espousing anti-Republican views," the bureau said in 2017, including a post on Facebook that said "Trump is a Traitor. Trump Has Destroyed Our Democracy. It's Time to Destroy Trump & Co."
Wenstrup on Saturday praised the FBI's decision to reclassify the shooting incident as domestic terrorism but said he will push for answers as to why the agency gave its original designation.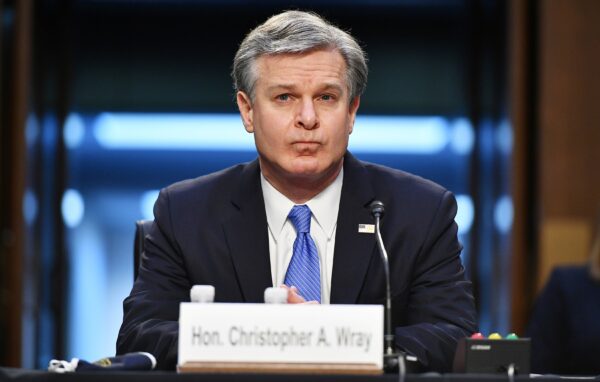 "Our intelligence and law enforcement apparatuses require accuracy, precision, and justice. I'm encouraged that the FBI has updated its classification of that nearly catastrophic event to reflect the actual motives of the assailant, and I commend Director Wray for his oversight of that correction," Wenstrup said. "I will continue to work with the Bureau toward investigating what led to the original 'suicide by cop' determination."
The FBI and Rep. Scalise didn't immediately respond to requests for comment by The Epoch Times.
Separately, the Department of Homeland Security (DHS) on May 11 announced that it is creating a new dedicated domestic terrorism branch within its Office of Intelligence and Analysis (I&A) to  combat threats posed by domestic terrorism and targeted violence.
In February, the department said it had, for the first time, marked domestic terrorism as a "national priority area" state and local preparedness grants. It allocated at least $77 million to directly combat domestic violent extremism—a priority issue under President Joe Biden's administration.
The most significant terrorist threats now come from "small groups of individuals who commit acts of violence motivated by domestic extremist ideological beliefs," agency chief Alejandro Mayorkas said in a statement at the time.
Zachary Stieber and Reuters contributed to this report.