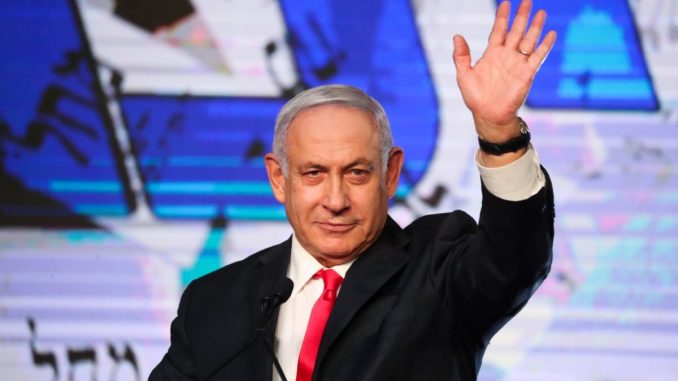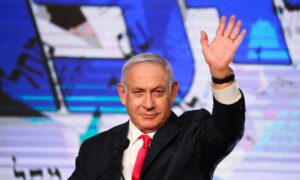 Israeli Prime Minister Benjamin Netanyahu said Sunday that the Israeli Defense Forces (IDF) are "trying to degrade Hamas's terrorist abilities" amid escalating fighting during the past week that saw Hamas and related groups fire numerous rockets into Israeli civilian areas and prompted Israel to respond with numerous airstrikes.
Netanyahu told CBS News that "any country has to defend itself and has a natural right of self-defense."
"We'll do whatever it takes to restore order and quiet, and on the security of our people in deterrence. We're trying to degrade Hamas's terrorist abilities, and to degrade their will to do this again," the longtime prime minister said, adding that he hopes the conflict doesn't last long.
On Saturday, the IDF confirmed it carried out an airstrike on a building that was used by Hamas in Gaza City, which was also used by Qatar-owned Al Jazeera and The Associated Press newswire service, according to those news outlets. The IDF wrote on Twitter that Hamas had "placed military assets" within the building for intelligence gathering and other purposes.
Hamas, the IDF said, also uses a tactic of "intentionally" locating "its military assets in the hearts of civil populations in the Gaza Strip."
Netanyahu, in the interview Sunday, said that there was intelligence that Hamas—which was designated as a terrorist group by the State Department in the 1990s—was using the same office for organizing terror attacks against Israelis. He added that the building was a "perfectly legitimate target."
But the AP's CEO, Gary Pruitt, denied that the organization knew that Hamas or other terror groups were using the office building.
The newswire service is "shocked and horrified that the Israeli military would target and destroy the building housing AP's bureau and other news organizations in Gaza," Pruitt added before saying that the IDF has "long known the location of our bureau and knew journalists were there. We received a warning that the building would be hit."
All AP employees and freelancers were evacuated before the airstrike, AP confirmed.
Al Jazeera, which is operated by the Qatari government, similarly condemned the airstrike in a statement and called for an investigation.
An AP editor, Matti Freidman, notably wrote in 2014 about how Hamas tries to manipulate international news organizations into giving the group positive press.
"In previous rounds of Gaza fighting, Hamas learned that international coverage from the territory could be molded to its needs, a lesson it would implement in this summer's war," the editor wrote. "Most of the press work in Gaza is done by local fixers, translators, and reporters, people who would understandably not dare cross Hamas, making it only rarely necessary for the group to threaten a Westerner."