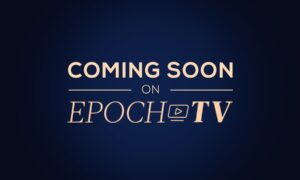 How Critical Race Theory is Changing the California Classroom | Dr. Wenyuan Wu [Premiering on 5/16 at 6pm ET]
California State Board of Education recently approved the high school ethnic study curriculum, which incorporates Critical Race Theory in multiple subjects.
My guest today is Dr. Wenyuan Wu, she is the Executive Director of Californians for Equal Rights Foundation. Today she discusses what is Critical Race Theory and how Critical Race Theory could impact the students' academic performance.
California Insider is an Epoch Times show available on YouTube, Rumble, Youmaker, and The Epoch Times website. It also airs on cable on NTD America. Find out where you can watch us on TV.