After carrying life-saving oxygen equipment to India on Friday, a Qantas plane has returned on Saturday carrying Australians home from the CCP virus-ravaged country.
The 75-80 repatriated citizens, residents, and their families arrived in Darwin on QF 112 at 9.25 a.m. on Saturday and boarded busses to quarantine at the Howard Springs facility in the Northern Territory.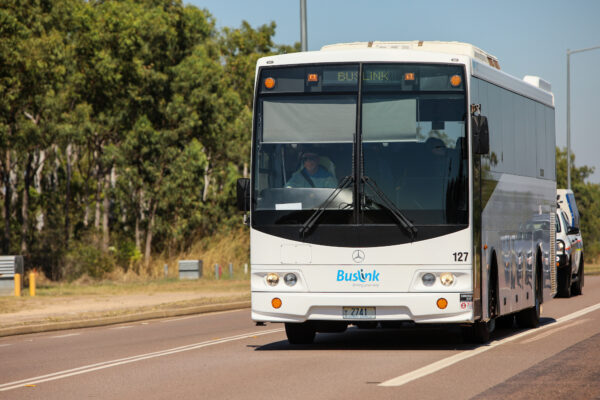 Meanwhile, around 40 people, along with 30 of their close contacts, were barred from boarding in India after they tested positive for COVID-19, the disease caused by the CCP (Chinese Communist Party) virus.
All passengers underwent PCR and rapid antigen testing before the eight-and-a-half hour flight, the Department of Foreign Affairs and Trade (DFAT) said in a statement.
Prime Minister Scott Morrison said the controversial weeks-long pause in travel from India had worked, with active cases in hotel quarantine dropping more than 40 percent over the past few weeks.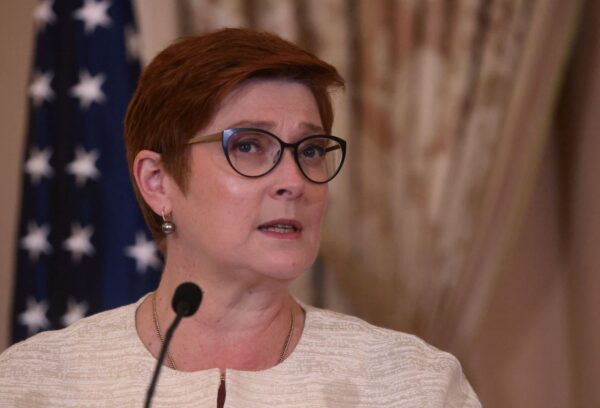 Foreign Minister Marise Payne said the temporary pause on flights ensured the country's quarantine system was able to receive further flights.
"These government-facilitated flights will be focused on returning Australian citizens, residents and families who have registered with our High Commission and consular offices within India and will prioritise the most vulnerable people," Payne said on Friday before the flight left Sydney for New Delhi.
Saturday's flight marks the 39th government-facilitated commercial repatriation flight from India. Since March 2020, over 6,400 Australians have been returned via this scheme.
More than 9,000 Australians remain in India registered as wanting to return, about 900 of them said to be desperate or vulnerable.
Friday's flight to New Delhi marked the second flight carrying essential medical supplies to support India's health response under the Morrison government's $37.1 million support package.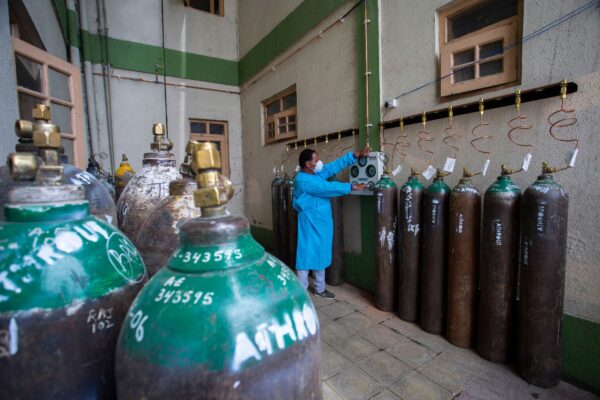 Australia joined countries around the world in sending aid to India following the severe rate of CCP virus infections. Australia has now delivered over 15 tonnes of medical supplies, including over 2,000 ventilators and more than 100 oxygen concentrators, DFTA said.
Health Minister Greg Hunt said, "The Australian government is committed to doing all it can to support the Indian government's response to the COVID-19 pandemic."
The arrival of returnees from India comes after the former deputy chief medical officer, Dr Nick Coatsworth, warned that Australians have to come to terms with the fact the nation cannot ride out the pandemic "in an eliminationist bunker."
The Sydney Morning Herald reported that Coatsworth told the Australasian College of Surgeons on Thursday morning that once a significant majority of the community is vaccinated, there will be pressure to open borders without resistance.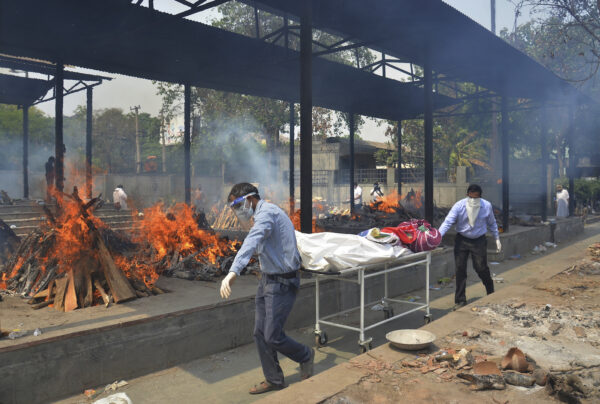 Meanwhile, Australia's High Commissioner to India Barry O'Farrell is disappointed those who tested positive weren't allowed to get on the flight.
"My team has worked hard across India to get them bookings on this flight because they are vulnerable," he told the ABC.
"Regrettably those people will have to return home and deal with the COVID that they have, or continue to isolate to prove that they don't have COVID.
"Until such time that they test negative they won't be able to fly on one of these facilitated flights," he said.
The next government-facilitated flight from India is expected into Darwin on May 23.