Energy Secretary Jennifer Granholm believes normal service at gas stations across the eastern U.S. will be back to normal by late Sunday after a spate of shortages and long lines driven by a cyber attack on a major pipeline.
The problems peaked on Thursday night and outages were down as of Friday afternoon by about 12 percent, with about 200 stations getting gas per hour, Granholm told the Associated Press.
"It's still going to work its way through the system over the next few days, but we should be back to normal fairly soon," she said.
The number of shortages steadily grew after Colonial Pipeline revealed its network was compromised by hackers identified by U.S. authorities as DarkSide, a cybercriminal ring. Over 15,000 gas stations were out of fuel nationwide on May 13.
As of Friday night, outages had dropped in some of the worst-hit states, according to data from the availability and pricing app GasBuddy. But 67 percent of North Carolina stations remained without gas, as did 49 percent of stations in South Carolina, 46 percent of stations in Georgia, 43 percent of stations in Virginia, 39 percent of stations in Maryland, and around a quarter of stations in Florida and Tennessee.
Washington was struggling the most, with nearly nine out of 10 stations out of fuel.
Granholm has urged calm, telling Americans that they don't need to hoard and that regular supply would be restored soon. Colonial, which took the pipeline offline as a defensive measure in the wake of the attack, restored the operation on Thursday and began delivering to every market it serves, including Charlotte, North Carolina, and Baltimore, Maryland.
"Really, the gasoline is coming," Granholm told the AP. "If you take more than what you need, it becomes a self-fulfilling prophecy in terms of the shortages. Let's share a little bit with our neighbors and everybody should know that it's going to be okay in the next few days."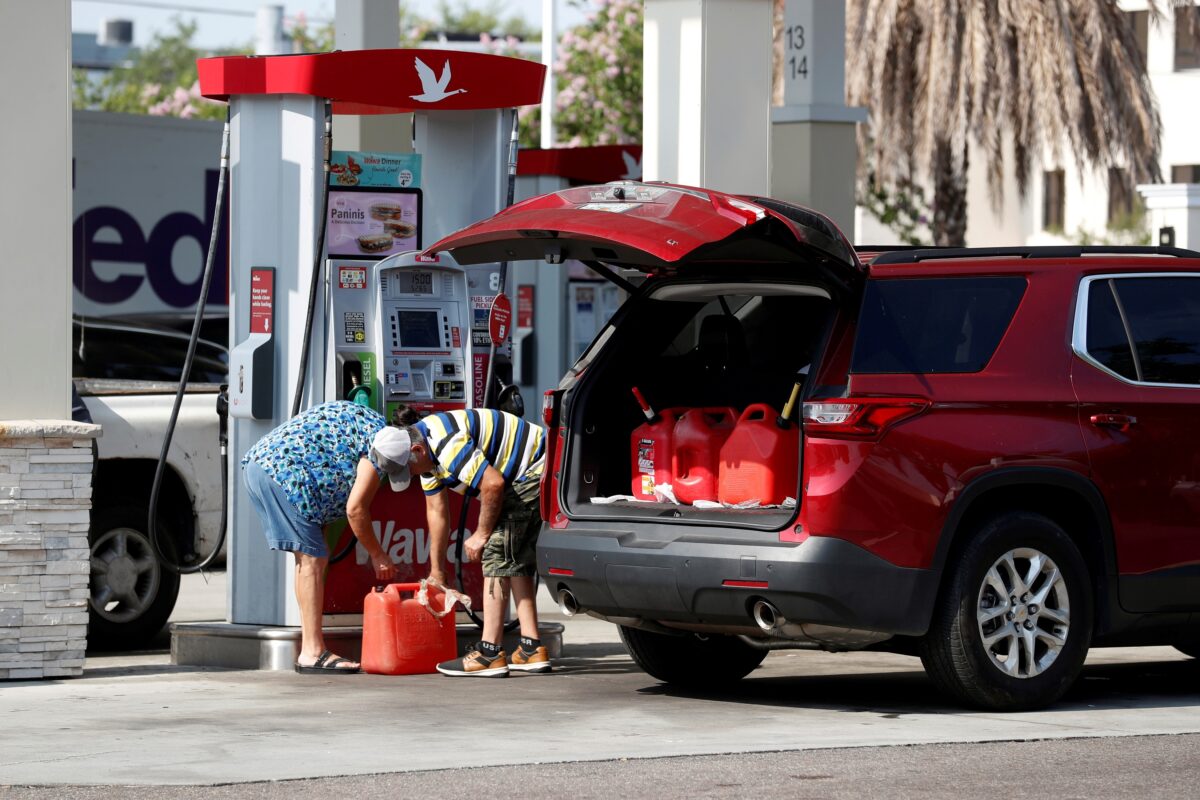 Patrick De Haan, an analyst with GasBuddy, told followers on Twitter on Friday that the choke point is too many stations needing fuel while there is a lack of fuel truck drivers and capacity at the rack.
He said not to expect a solid downward trend in shortages until the weekend and that drivers in some states could see shortages through May 27.
The American Automobile Association said Thursday that pumps would be full of fuel in several days.
"The restart of the pipeline is very positive news for motorists," Jeanette McGee, a spokeswoman for the group, said. "This is an especially good update ahead of the Memorial Day holiday."