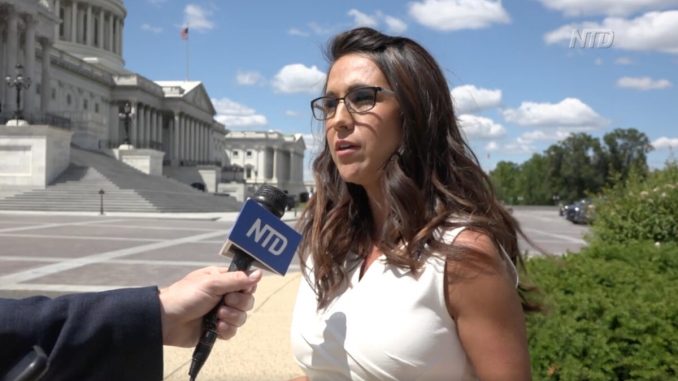 To counter the critical race theory being taught in school, parents and patriots need to start raising their voices at local school board meetings and have their say about the curriculum, Rep. Lauren Boebert (R-Colo.) said on Wednesday.
"I charged the men and women at home watching this: Get involved. Get involved at the local level, show up to your school board meetings, listen to what is taking place, have an opinion on the curriculums that are being taught to our children," Boebert said during a press conference when House GOP members introduced two bills to counter critical race theory.
"If you feel compelled, run for office, be on the school board. That is the most important part of government, especially right now," Boebert continued. "Our children are so valuable, their future is so valuable, and we cannot lose it to something like this racist critical race theory."
Boebert is a mother of four. She said her kids' future motivated her to run for office and that she wants the "American dream to remain for generations to come."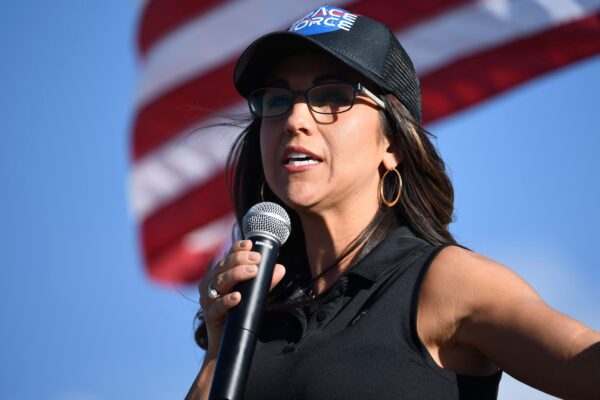 "Democrats want to teach our children to hate each other. This radical theory brings division, not unity. It advances hate, not love. And it puts a person's skin as more important than the content of our character," she added.
"America is the greatest country this world has ever seen," Boebert said. "If America falls, it will be because we destroyed ourselves from within. It'll be because we were taught to hate instead of love, we gloried division over unity, we praised communism over freedom."
Critical race theory reduces the lessons that can be gleaned from U.S. history to the lens of racism: that the nation was built from a struggle between white "oppressors" and "oppressed" minorities—similarly to Marxism's reduction of human history to a struggle between the "bourgeoisie" and the "proletariat."
However, advocates of critical race theory claim that the theory helps kids "think critically" about the role race has played in American history.
Boebert warned, "As soon as politicians have too much power, they destroy everything. We are seeing what's happened with the democrat-run House, Senate, White House, may as well have the Supreme Court, the so-called fourth branch of government, those three-letter agencies, they are fundamentally transforming America."
"We are the United States of America and not the Divided States of America," Boebert told NTD. "This is federal tax dollars—the American workers' tax dollars—that are going to fund this agenda. We have teachers unions that are destroying our children's education and future because of their woke agenda.
"Someone needs to put a stop to it. And that's exactly what we're here to do," she said of the GOP bills.
One of the two bills looks to prohibit the United States military from promoting critical race theory. The second bill would ban any federal funds from promoting the neo-Marxist theory as well as codify an executive order signed by former President Donald Trump last year that banned the ideology from federal agency training.
Last week at the state level, Oklahoma Gov. Kevin Stitt signed a law banning critical race theory in public schools, while Arkansas enacted a law to prohibit government agencies from training according to the theory.
However, Washington Gov. Jay Inslee signed a law last week to require training critical race theory for educators in public schools.