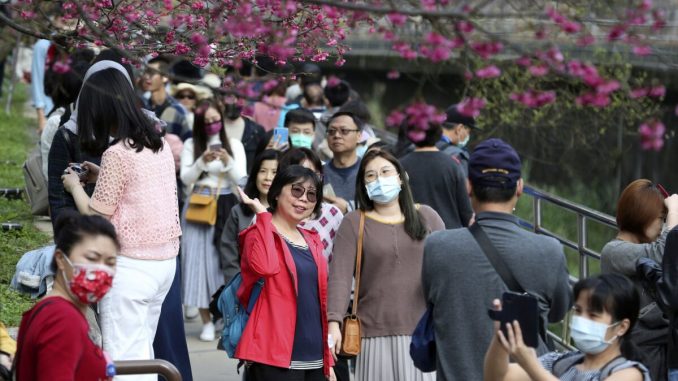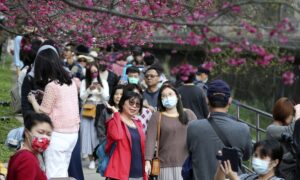 Commentary
Beautiful Formosa is rising!
Taiwan has a free and fair election system, a competitive media environment, a wide variety of cultures, and diverse religious beliefs. Its economic growth rate in 2020 reached 3.11 percent, the highest among developed countries. Taiwan is listed as a middle power by the French Strategic Research Foundation and rated as a "full democracy" country by the 2020 Democracy Index ranking published by the Economist Intelligence Unit.
Despite all this, Taiwan is still not a full member of the World Health Organization, nor even able to attend as an observer.
Taiwan is excluded from the World Health Organization mainly because of the Chinese regime's illegal claims to sovereignty over the self-ruled island nation. It is attempting to use its "One China Principle" to annex a country that it has never controlled. The Chinese Communist Party's claim to Taiwan is not only inconsistent with historical facts, but also violates international law. Modern international law forbids wars of aggression to conquer and acquire territories of other countries.
Last month, U.S. representatives from both parties proposed the Taiwan International Solidarity Act to clarify Resolution No. 2758 passed by the 26th United Nations General Assembly in 1971. The bill rejects Beijing's claim that Taiwan is part of China, stipulates that the United States opposes "any initiative that seeks to change Taiwan's status without the consent of the people," and advocates for Taiwan's participation in international organizations.
Taiwan will not give up its sovereign status nor will its determination to participate in international organizations stop despite the CCP's economic threats and political intimidation. Other countries will also not accept or recognize the unreasonable demands of the CCP. Former U.S. Secretary of State Mike Pompeo declared in a public interview last November that "Taiwan has not been a part of China." This year, the U.S. Department of Defence's website pointed out that "Taiwan has never been part of China." During the hearings of the House of Representatives Foreign Affairs Committee on March 10, Secretary of State Antony Blinken publicly called Taiwan a "country," breaking the U.S. government's past pattern of avoiding that term.
Taiwan's sovereign independence is being increasingly valued by the international community due to its achievements in democratization. The contributions from its "Taiwan can Help" effort since the outbreak of the coronavirus makes it more difficult to ignore the fact that Taiwan exists as an independent state. The government of Taiwan has conducted four rounds of international humanitarian assistance to help contain COVID-19, donating 54 million surgical masks and other anti-pandemic supplies to more than 80 countries. During the two World Health Assembly sessions held in May and November 2020, exhortations for the WHO to welcome Taiwan into its fold came from leaders and high-level government officials of numerous countries, including the United States, Japan, Canada, Australia, New Zealand, France, the United Kingdom, Germany, Denmark, Netherlands, and Sweden, as well as more than 1,700 parliamentarians. International media have published more than 3,500 reports backing Taiwan's joining of international organizations.
Taiwan's success in containing COVID-19 can be attributed to its sound and comprehensive health-care system and world-class medical capabilities. In 2021, the global database Numbeo ranked Taiwan world No. 1 in its Health Care Index for the third straight year. In addition, the British Medical Journal published an article affirming Taiwan's use of medical information technology and sound medical infrastructure to successfully curb the pandemic.
In an index published by the Lowy Institute of Australia, Taiwan was listed among the top three countries in the world for its successful handling of the COVID-19 pandemic, ranking third behind New Zealand and Vietnam. Leaders of many countries regard Taiwan as the global anti-epidemic model. Blinken praised Taiwan by pointing out that it is in many ways a model democracy, and a technological powerhouse with a strong economy, and "has a lot of lessons to teach us." Japan's Prime Minister, Suga Yoshihide, has expressed his support for Taiwan's participation in the World Health Organization.
The global ravages of the coronavirus unexpectedly led to the rise of Taiwan. The pandemic has highlighted Taiwan's cutting-edge digital technology and its powerful detection and response systems to effectively control the spread of the virus, and its creation of a rapid, transparent, and communicative epidemic prevention model that combines the many strengths of Taiwanese society. It also allowed the international community to see the tremendous economic momentum brought about by Taiwan's high degree of democratization, and its geopolitical strategic position. Taiwan has a strong industrial sector, excellent talent quality, abundant innovation energy, and a leading position in the semiconductor industry. American government departments have urged major U.S. companies to invest in Taiwan, and well-known companies from various countries have also increased their deployment in Taiwan.
Taiwan's contributions to global public health have been praised by the international community. It has the will and strength to act as an indispensable partner in epidemic prevention. The importance of Taiwan in international geopolitics and economic and trade strategies has become a global topic due to the CCP's military expansionism. Taiwan can defend its own security and is willing to maintain peace and stability in the Indo-Pacific region with the co-operation of regional countries, as well as contribute to regional prosperity and sustainable development. In contrast to the CCP's ambitions to change the rules-based international order, Taiwan can gradually become an important global partner for peace. Right next door to authoritarian China, it is a bastion of democracy, freedom, the rule of law, and respect for human rights.
It's time for the World Health Organization to recognize the rise of Taiwan and open the door for comprehensive participation by Taiwan in all WHO meetings, mechanisms, and activities.
Michael Sun is the director of the Cultural Centre affiliated with the Overseas Community Affairs Council in Toronto.