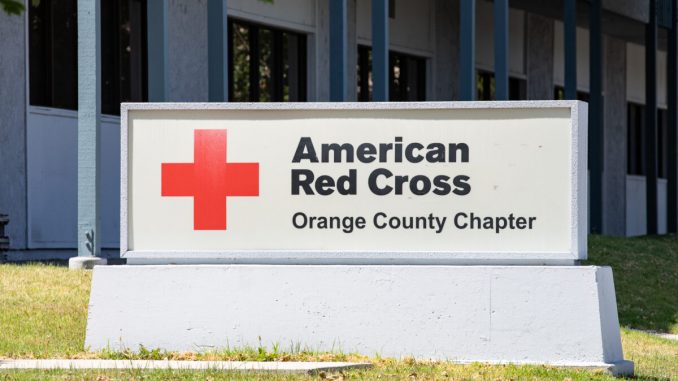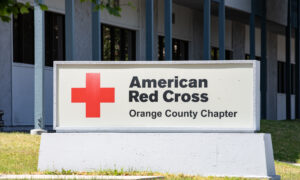 Orange County's everyday heroes were recognized May 14 for their "self-sacrifices" in making the community a better place.
The American Red Cross of Orange County honored the good Samaritans during a 2021 Heroes Award virtual luncheon.
Gift of Life
Jackie and Victor Miller are known for being regular platelet donors every Sunday at 7 a.m., the Red Cross said.  These blood donations are essential for those fighting cancer, diseases, and other injuries, it said.
"Donating platelets has been important to us," Jackie Miller said. "It's part of what we do to volunteer, and we know how important it is to help save lives."
According to the Red Cross, the couple has donated more than 1,000 units and never misses an appointment.
The couple was bestowed with a gift of life hero's award.
Good Samaritan
Michael White was recognized for founding Wound Walk OC, a non-profit that helps care for the homeless. He was this year's recipient of the Red Cross's good Samaritan award.
"He's a real hero in the sense that he doesn't look for recognition," nominator Vicky Shulte said. "He doesn't look for anything in return, and just works out there and serves others, and to me that's the definition of a true hero."
The organization works to bring medical supplies, hygiene products, and food to the homeless. Throughout the COVID-19 pandemic, Wright and his group of volunteers also provided the homeless with masks, sanitation and hygiene products, food, and wound care, the Red Cross said.
Disaster Service
The Orange County Fire Authority (OCFA) was awarded for its work fighting the Silverado Fire, Bond, and Blue Ridge fires.
"Fire crews from Orange County Fire Authority began exhaustive and heroic measures to protect homes and slow the path of the [fires]," the Red Cross said in a video played during the award ceremony. "Fire authority firefighters have shown true heroism, strength and compassion during these unpredictable and perilous times."
The OCFA has also responded to the pandemic by playing an important role in administering COVID-19 vaccine doses, the Red Cross said.
First Responder Hero Award
A newly-formed Orange County care facility was spotlighted for its efforts to save lives through infection prevention.
Long Term Care Facility Team and Expert Stewardship was created in May 2020 by Dr. Helene Calvet, a retired deputy medical director of epidemiology, to help prevent infection to those living in nursing homes, the Red Cross said.
Calvet gathered a group of nurses to form a long-term care facility COVID-19 response team.
Corporate Hero Award
Wahoo's Fish Taco cofounder extended a helping hand by delivering hundreds of meals to first responders and blood drives during the pandemic, the Red Cross said.
Wing Lam's charitable act turned into a collaboration among 82 businesses, supporters, and volunteers called California Love Drop.
"It's a privilege to serve others, particularly at a time when we all feel the stress and strain of the hardships brought about by the pandemic," Lam said. "We are so fortunate to have such a dedicated group focused on something so much bigger than ourselves.
The organization has delivered 17,500 meals to front liners during the pandemic.
Youth Hero Award
High school student Nithin Parthasarathy began making a difference in his community when he began running his own non-profit, Zero Waste Initiative.
Parthasarathy's non-profit strives to reduce food waste and insecurity by taking unsold consumables from local food shops and delivering them to food banks, the Red Cross said.
"There's so many more people that really need food," Parthasarathy said. "Every day, we go and drop off the bagels that we picked up at those organizations and many of them serve abused women and children, people in need… we also served firefighters as well during the Silverado fire."
Animal Welfare Hero Award
OC Animal Care was highlighted for its work in December 2019, when it received a report of 300 rabbits at a Fullerton residence, the Red Cross said.
Animal control officers addressed the issue and within two days fully examined the condition of the rabbits and took them into care, the Red Cross said. Months later, the rabbits were free to be released into nature.
Armed Forces Hero
Jodie Merkle's passion to serve the military and their families began in 2015 when she started to notice the impact of deployments and high suicide rates in veteran communities.
Merkle and her husband Christopher Merkle founded the Orange County chapter of Team Red White and Blue to address the mental and physical health of veterans and their families, the Red Cross said.
"When you have a spouse that has seen war, they come back changed whether you want to admit," Jodie Merkle said. "Our goal with Team Red White and Blue is to enrich the lives of American veterans. We do that by connecting them to the community through physical and social activity."