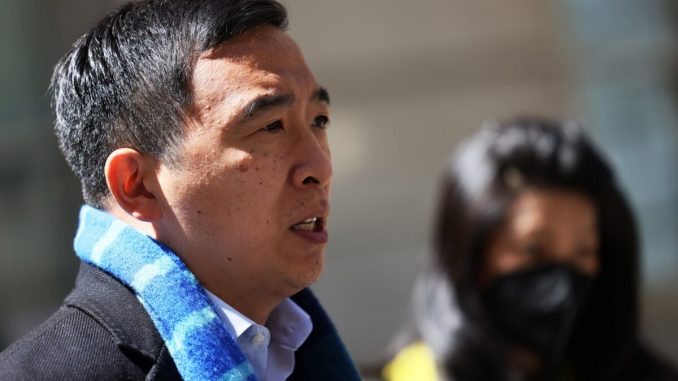 The top contender to become New York City's next mayor outlined his pro-police position on Thursday during the first Democrat primary debate.
"The first thing I'd do as mayor is go to our police force and say that 'Your city needs you. Your city needs you to do your jobs professionally, responsibly, and justly.' But the police are going to be a core way for us to address the public safety concerns that so many New Yorkers have," Andrew Yang, the former Democrat presidential candidate, told the forum.
"And let me be clear, defund the police is the wrong approach for New York City," he added, calling for the city's police department to "evolve to a 21st century form of policing, a new anti-violence and community safety unit that would work with community leaders of plainclothes cops that go into communities and concentrate on getting the guns out and on what's called focused deterrence."
Lawmakers in New York last year slashed $1 billion in funding for the New York Police Department, or NYPD.
"This was a hard-fought battle, which marks the beginning of the Council's efforts to not only limit the size and scope of the NYPD, but also reimagine how we structure criminal justice and public safety in this city," the New York City Council said at the time.
Like most other large cities in the United States, New York saw a rise in murders in 2020, an increase some experts pinned on the defunding movement.
As of May 9, the number of murders in the city is up 27 percent from 2020.
Yang is in the lead in the mayoral race, according to polls.
Fellow Democrat hopefuls split when asked how they'd tackle crime.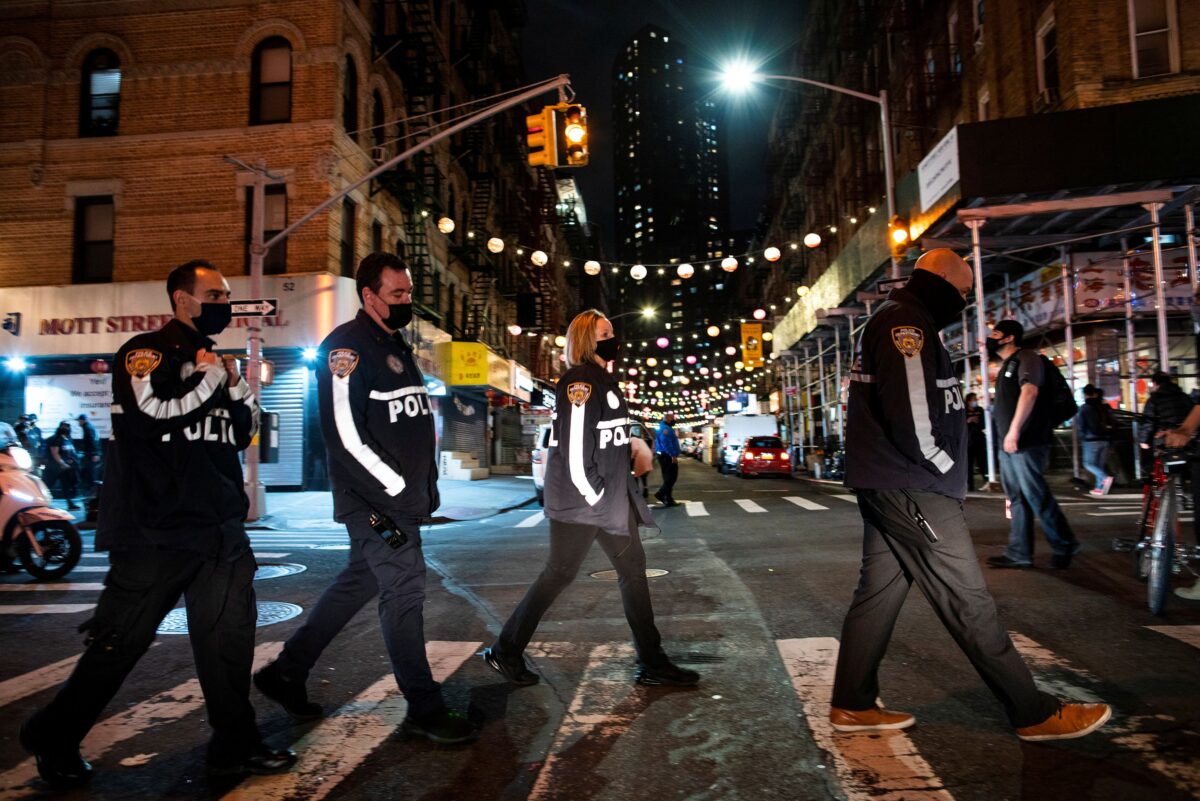 Scott Stringer, the city's comptroller, said that officers have to solve violent crime, getting rates of cleared cases up so as to remove criminals with guns from the streets.
"I'm very committed to doing that as mayor. But I also want to say that we cannot in this moment, simply go back to the Giuliani style of policing that impacted black and brown children that scared them. And we have to seek a better way. I want to use resources so that we can invest in violence interrupter programs, keep our children away from the criminal justice system," he said.
Shaun Donovan, who was secretary of housing and urban development during the Obama administration, said he would reform policing "with real training, transparency, accountability" and reduce the number of things that officers are asked to do, such as having mental health experts handle homeless people.
Donovan said he'd take $3 billion from the criminal justice budget and reinvest it "into our communities."
Maya Wiley, a former legal aide to Mayor Bill de Blasio, told the forum she would take money directly from the NYPD.
"I'm going to take a billion dollars from the New York City Police Department to shift that money to create trauma informed care in our schools, because when we do that violence goes down and graduation rates go up," she said.
She also said she would install a civilian police commissioner "to make it a truly accountable police force to the public," along with a civilian oversight commission "that sets the rules and the priorities of policing."