Accusation of 'coercion' of doctor who performed Floyd's autopsy did not come up in pretrial hearing
A Minnesota judge on Thursday delayed the trial for three former police officers who were involved in the arrest of George Floyd in Minneapolis last year, after one of the officer's defense attorneys argued the medical examiner who performed Floyd's autopsy was coerced by prosecutors.
Thomas Lane, J. Kueng, and Tou Thao, according to court records, will now face trial on March 7, 2022, a delay of over six months from the previous date.
Hennepin County District Judge Peter Cahill told a pretrial hearing in Minneapolis that he wanted to give time for federal prosecutors to pursue their case against the three men, local media reported.
A federal grand jury last week indicted the trio and Derek Chauvin, the other former officer involved in Floyd's death, alleging the officers violated Floyd's constitutional rights when they restrained him on the ground outside Cup Foods, where he was accused of using counterfeit money.
Floyd eventually stopped breathing and was soon ruled dead.
Chauvin was convicted in April of second-degree murder, third-degree murder, and second-degree manslaughter. He faces up to 40 years in prison.
Lane, Keung, and Thao face aiding and abetting murder and aiding and abetting manslaughter charges. The first charge carries up to 40 years in prison.
The federal charge the ex-officers were indicted on carries up to life in prison, with the death penalty possible in certain scenarios.
Matthew Frank, a state prosecutor, told Cahill, the judge, he disagreed with pushing the trial back into next year and that he wanted it to proceed in August, KARE 11 reported.
Cahill also heard two other matters. Lane's attorney asked the judge to compel Minnesota authorities to produce all use of force reports "where force was used by a Minneapolis police officer in making an arrest and another officer, either orally of physically, intervened in the use of force by his or her fellow officer, in the last fifty years."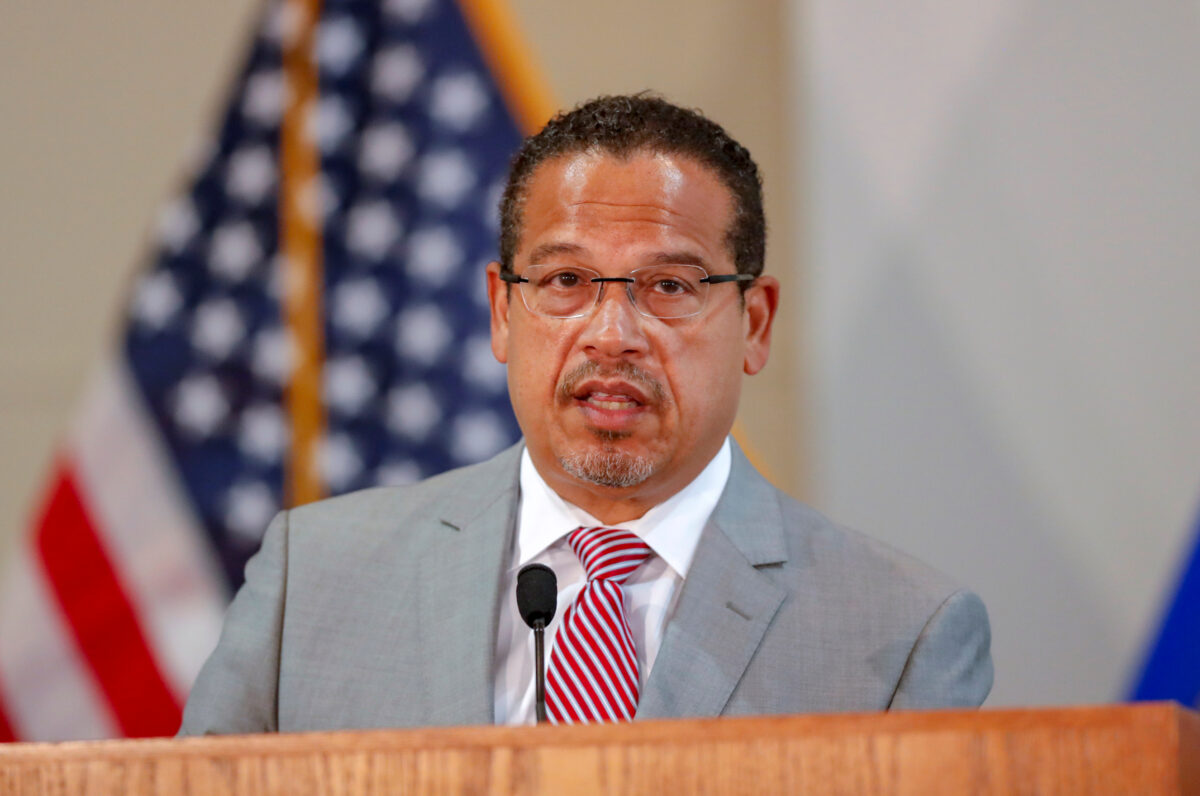 Cahill did not rule yet on the matter, but asked prosecutors to get back to him on how many reports over 10 years would be generated under the request to help him decide how to rule. He also asked prosecutors to get Richard Zimmerman, a Minneapolis police officer, to find a report from decades ago that describes when Zimmerman intervened physically to stop a fellow officer from using excessive force on a prisoner who was handcuffed.
The other matter was a motion that accused state prosecutors of leaking to the New York Times details of a plea deal with Chauvin that never fully materialized. Cahill said he'd deal with the issue during a hearing in August but chastised prosecutors for not submitting filings, swearing they did not leak to the paper, KARE 11 reported.
Frank, the only prosecutor to submit such an affidavit, speculated that the U.S. Department of Justice leaked to the New York Times. Defense lawyers said Minnesota Attorney General Keith Ellison was likely to blame.
A bombshell filing submitted to the court the day prior was not addressed during the hearing.
Thao's lawyer alleged that Dr. Andrew Baker, the Hennepin County Medical Examiner, was "directly and indirectly coerced by the State and its agents" into altering Floyd's autopsy report.
On May 26, 2020, Baker told prosecutors that the autopsy "revealed no physical evidence suggesting that Mr. Floyd died of asphyxiation" and showed no signs of damage to his airways or thyroid, or brain bleeding, bone injuries, or internal bleeding. Primarily findings released to the public three days later said there were "no physical findings that support a diagnosis of traumatic asphyxia or strangulation."
But the final autopsy report listed neck compression.
In the intervening time, Baker spoke to Dr. Roger Mitchell, the former medical examiner of Washington, about the autopsy findings. Mitchell decided to write an op-ed critical of Baker's findings in the Washington Post, according to the filing from Thao's lawyer. Mitchell later called Baker again to let him know.
"In this conversation, Mitchell said, 'you don't want to be the medical examiner who tells everyone they didn't see what they saw. You don't want to be the smartest person in the room and be wrong.' Said there was a way to articulate the cause and manner of death that ensures you are telling the truth about what you are observing and via all of the investigation. Mitchell said neck compression has to be in the diagnosis," according to the filing.
State prosecutors later met with Mitchell.
What Mitchell did amounts to coercion, a crime under Minnesota law, as state prosecutors "knew that a potential expert witness had coerced the State's main expert witness/the only expert to perform the physical autopsy in the case of State v. Thao," the former officer's lawyer, Bob Paule, charged.
Baker's office declined to comment, citing pending litigation. Frank, the assistant attorney general, called the allegations "bizarre." The state plans on filing a complete response in one week, he said on May 12.