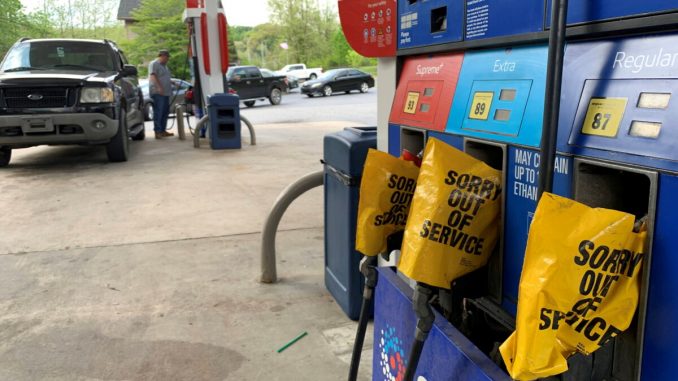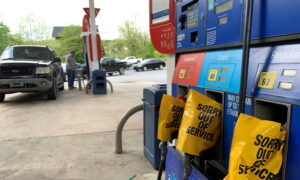 A BP gas station in Virginia was charging up to $6.99 per gallon amid a gas shortage that was triggered by a cyberattack that impacted a major U.S. fuel pipeline, according to local reporters and motorists.
"It was a lot of people there, no one looked at the price," said Lether Kerney, a motorist, to WTVR. Kerney said she pulled up to the BP pump and apparently didn't notice the price, which was $5.99 per gallon at the time, until she filled up her tank.
"I had half a tank of gas, so when it got to $25 I started looking to see what was going on. And after I got to $30, I was like, 'oh my God! I spent $35.45 to fill up my tank. Six gallons of gas for $35. That's absolutely ridiculous."
Local reporters later posted photos showing the station was charging $6.99 on May 11.
"Ridiculous. I'll go somewhere else to get gas or stay home," said Erica Saunders, a motorist, who saw the $6.99 price and decided to leave, according to WRIC.
"I pulled in, I start pumping my gas and then I realized I put $80 worth in my truck," another driver told the station. "The lady next to me said she put $100 in her car. She just started crying because she said her car don't [sic] take that much."
Some locals told media outlets that the gas station was engaging in price gouging.
Virginia Attorney General Mark Herring said that "bad actors" may take advantage of the fuel shortage to gouge customers.
He told WRIC that his office will investigate the reports of price gouging and "we won't hesitate to make sure our laws are enforced."
The Epoch Times contacted the BP station for comment.
President Joe Biden on Thursday told reporters at the White House that fuel shortages will continue to persist in the near future, although Colonial Pipeline announced it restarted its line on Wednesday night. Biden, meanwhile, called on gas stations not to engage in price gouging.
Around 70 percent of gas stations in the state of North Carolina were without fuel, along with about half the stations in Virginia, South Carolina, and Georgia, an increase from Wednesday, according to tracking firm GasBuddy.
The Colonial Pipeline, which shut Friday after a ransomware cyberattack, said it had begun the restart process but would take days to resume normal operations, something that experts said will keep fuel stations scrambling for supply.
Reuters contributed to this report.