Dr. Rochelle Walensky, director of the Centers for Disease Control and Prevention (CDC), said in interviews Wednesday that she looks forward to updating the agency's guidance on COVID-19-related public health measures following criticism that the CDC was moving too slowly to recommend further easing of masking requirements for vaccinated people in outdoor settings.
The CDC updated its guidelines on April 27, recommending lifting some restrictions for fully vaccinated individuals, although urging such people to wear a mask outdoors when in crowded settings.
Walensky said at an April 27 briefing at the White House that "less than 10 percent of documented transmission, in many studies, have occurred outdoors," a statement that could be seen as both true and misleading.
Canadian infectious diseases physician Dr. Zain Chagla told CTV News that outdoor transmission is actually far lower than 10 percent.
"I think that 10 percent figure … is actually much, much closer to less than one percent," Chagla told the outlet, adding that, "99 percent of transmission is indoors. 0.1 percent is outdoors."
A recent study suggests outdoor transmissibility is possibly even below 0.1 percent.
CNN's Chris Cuomo asked Walensky whether the CDC was being too cautious in treating outdoor transmissibility as a major risk.
"Now it's outdoor exposure. Could be 10 percent. The science really says one percent," he said, adding that critics contend the CDC is "very slow to go there" and that the agency is "playing it too safe."
Walensky defended her "10 percent" reference, saying it was not a data point from the CDC, but from "peer-reviewed literature, very well respected, high-impact infectious disease journal, the Journal of Infectious Diseases."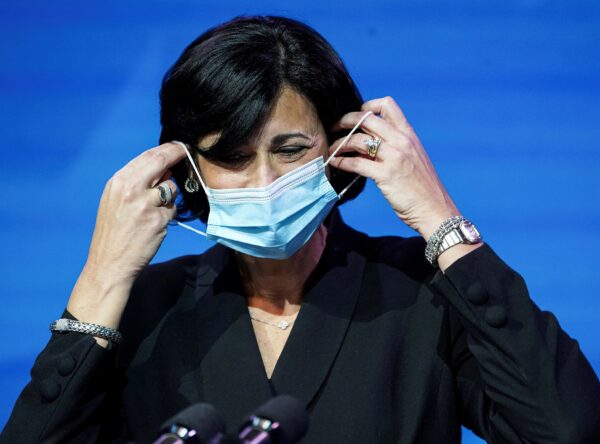 The paper she was referring to cited multiple studies that found "a low proportion" of reported COVID-19 infections outdoors.
"Five studies related to SARS-CoV-2 transmission found that less than 10 [percent] of reported transmission occurred in outdoor settings, less than 5 [percent] of cases were related to outdoor occupations, and the odds of transmission or super-spreading are much lower outdoors," the paper states, with the caveat that there remains a "general lack of information on how SARS-CoV-2 is transmitted outdoors." SARS-CoV-2 is the scientific name for the CCP (Chinese Communist Party) virus.
Walensky went on to say that this was the data point the CDC used to inform its outdoor guidance, adding that the study's conclusion that the indoor risk of transmission is much higher was behind the agency's decision to ease masking recommendations for vaccinated people.
"If you're not vaccinated and outdoors—first of all, get vaccinated—and second of all, if you're spread out, that's really fine. If you have a whole bunch of people piled on top of each other, breathing heavily, probably not okay," she said.
"Even if vaccinated? Why, when we see so few breakthrough cases?" Cuomo asked, noting that the restriction for fully vaccinated people to continue wearing masks when in crowded settings seems "too safe" and fuels arguments that the CDC has been exaggerating the threat from the virus, undermining confidence in its messaging.
Walensky acknowledged the point, saying that "this is exactly where we are."
"We need to follow the science, which is emerging every single day, with regard to variants, with regards to transmissibility, with regard to protection, and then we need to follow our case rates" and see how many people are getting vaccinated, she said.
"Our job is to find the sweet spot at the intersection of all of those and I'm really looking forward to updating our guidance very soon," Walensky added.
Cuomo challenged Walensky to produce data that suggests it's unsafe for vaccinated people to fully unmask, prompting her to mention data around the spread of COVID-19 variants in the United States.
"We know those data are forthcoming, they've been emerging through the literature," she said. "With those variants here, we do want to make sure that those data are out and demonstrate that the vaccines will work," she said.
Walensky elaborated on the point in an interview on CNBC, when she was asked why vaccinated people are not being told they can fully unmask in all settings.
"We were looking for signs to ensure that the vaccine works just as well in the real world setting as it did in the trials," she replied. "We need to ensure that the vaccines are working against all of the circulating variants that we have here in the United States," adding, "and then we need to make sure that you're not an asymptomatic carrier, if in fact you're vaccinated. "
"So all of that science is emerging, that's what we're following and we will use to update our guidance," she said, adding that she is "really enthusiastic" about updating the guidelines "very soon."
Current CDC guidelines say that fully vaccinated people should continue to wear a mask outdoors when in crowded venues and settings and that they should also wear a facial covering indoors, unless visiting with other fully vaccinated people or with unvaccinated people from the same household who are not at high risk of severe COVID-19.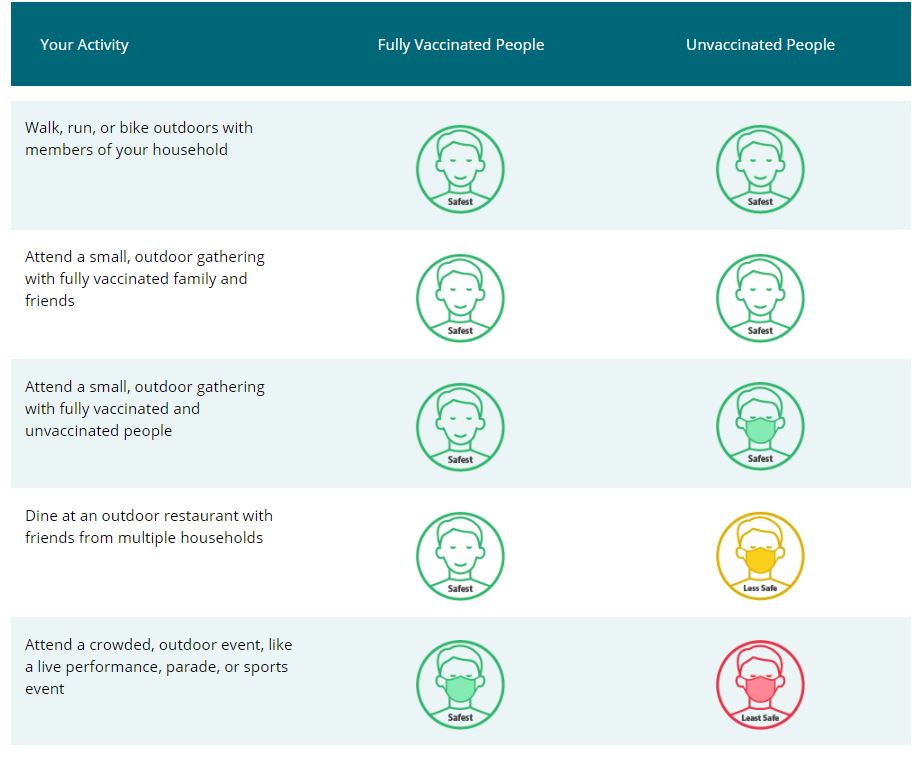 Previous guidance from the CDC recommended people wear masks if they were within six feet of others outside, regardless of their vaccination status.
It comes after Walensky was grilled about the CDC's guidance at a Senate hearing on Tuesday, with some Republican senators arguing the agency's confusing messaging was eroding public trust.
"I always considered the CDC to be the gold standard. I don't anymore," Sen. Susan Collins (R-Maine) said, pointing to what she called "conflicting, confusing guidance" from the agency.
"So, here we have unnecessary barriers to reopening schools, exaggerating the risks of outdoor transmission, and unworkable restrictions on summer camps. Why does this matter?" Collins said. "It matters because it undermines public confidence in your recommendation, in the recommendations that do make sense, in the recommendations that Americans should be following."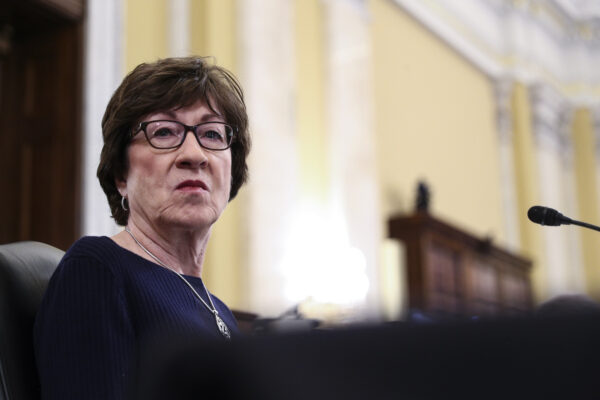 Walensky defended the CDC guidance, arguing that school recommendations are in place to protect people who are immunocompromised, and summer camp restrictions are "intended to get our kids to camp and allow them to stay there."
The CDC's guidance for summer camps recommends participants wear masks indoors and outdoors at all times while maintaining at least three feet of social distance.
Mask-wearing has become an increasingly contentious issue amid the vaccination drive, as many have questioned why it's necessary to still wear a mask after getting the vaccine.