Over 120 Canadian officials from across the country sent anniversary greetings in support of Falun Dafa on May 13, commending the faith group's peaceful resistance against persecution in communist China since 1999, as adherents held an online event to celebrate 29 years since Falun Dafa's introduction to the public.
Falun Dafa, also known as Falun Gong, is an ancient meditation discipline with moral teachings rooted in the principles of truthfulness, compassion, and tolerance. It was first introduced to the public on May 13, 1992, by founder Li Hongzhi in the city of Changchun in northeastern China. It attracted between 70 million and 100 million adherents within just a few years. 
May 13, which is also the birthday of Li, is now recognized as World Falun Dafa Day. Adherents in over 100 countries around the world celebrate the occasion every year.
The Canadian online event included dance and music performances to express thanks to Falun Dafa and its founder, speeches by adherents on how the practice benefited their lives, and presentation of a selection of proclamations, congratulatory letters, and video greetings from Canadian dignitaries and elected officials from all levels of government. Various cities across the country also raised Falun Dafa flags at city hall or lit colourful lights at landmark buildings in honour of the anniversary.
"Your compassion, your truthfulness, your moral [virtues], your principles … are wonderful attributes for all of you practising Falun Dafa and part of the Falun Dafa movement. They are wonderful principles for yourself, but also for the rest of us to share," said Liberal MP and former cabinet minister Judy Sgro. 
"We should continue to focus on the issues of freedom, respect, and love for each other as we build and continue to build an even better Canada in a better world." 
Sgro, who is also co-chair of Parliamentary Friends of Falun Gong, is optimistic that the annual celebrations and rallies held by adherents in Ottawa and other cities will happen again. 
"I look forward to the time where we can be on the grass of Parliament Hill or in the main square of Nathan Phillips Square, enjoying again each other's company and celebrating the principles and the merits of the Falun Dafa movement." 
Conservative Leader Erin O'Toole said he is proud of the Falun Dafa community in Canada for sharing the universal values of truthfulness, compassion, and forbearance with Canadians.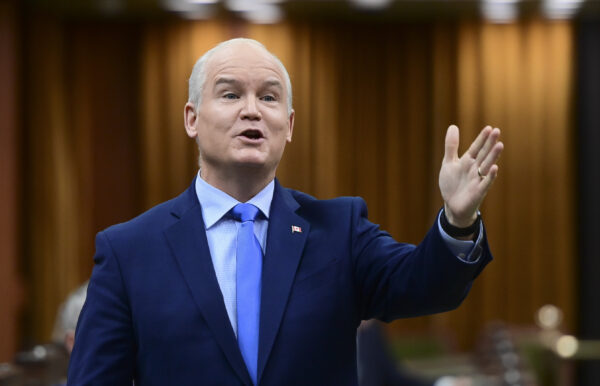 "I would like to recognize that Falun Dafa practitioners have been peacefully resisting persecution by the Chinese Communist Party for over 22 years," he wrote in his congratulatory letter to the Falun Dafa Association of Canada.
"In Canada, we are fortunate to live in a country that respects human rights, and Canada's Conservatives will always stand up for religious minorities."
On July 20, 1999, then-Chinese leader Jiang Zemin, fearing that Falun Dafa's widespread popularity would rival people's devotion to the Chinese Communist Party (CCP), launched a nationwide persecution campaign against the practice. A few years later, Canadian investigators confirmed that the Chinese regime's abuse against Falun Dafa adherents includes state-sanctioned organ removal from living prisoners of conscience—who die in the process—to sell in a multibillion-dollar industry.
MP Heather McPherson, deputy house leader of the NDP, commended the adherents for bringing peace and happiness to "others and to our shared universe" through the practice of Falun Gong.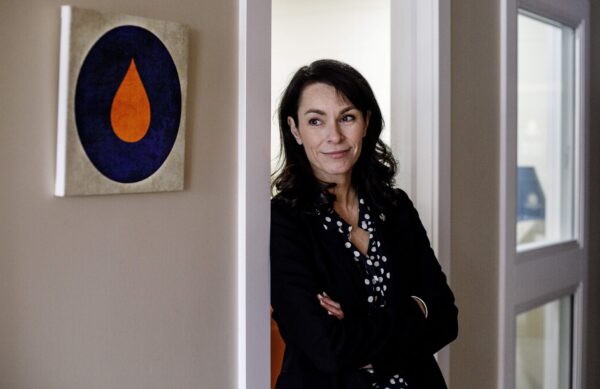 "It was only 29 years ago today that Mr. Li began teaching Falun Gong," she said. "But we know that Mr. Li's teachings are inspired by thousands of years of wisdom, and that they will persist for thousands of years to come."
Even though the celebration this year will be "quieter and more reflective than usual, they will be no less heartfelt," she added.
"Thank you for your commitment to peace, justice and human rights."
Green Party parliamentary leader Elizabeth May said she has "great respect for the principles of truth, benevolence, and forbearance, which guide the Falun Dafa movement."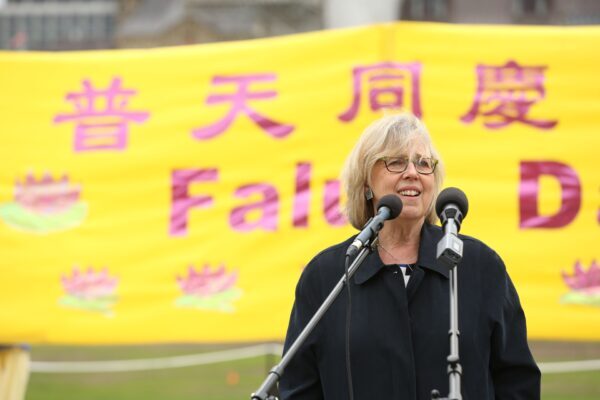 "I stand with you not only in celebration but in solidarity as you fight to protect your right to your spiritual practice," May wrote in her letter.
Conservative MP and former cabinet minister Peter Kent, co-chair of Parliamentary Friends of Falun Gong along with Liberal MP Judy Sgro, said it is an honour to offer his support to the adherents facing detention, torture, forced organ harvesting, and murder under the dark shadow of China's communist regime.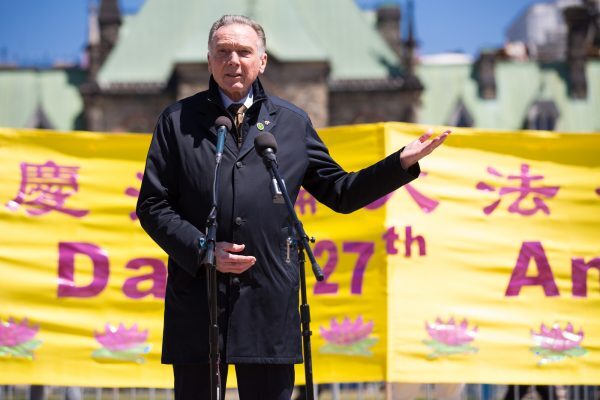 "Not only across mainland China, but in Hong Kong, for harassment of the Falun Gong community is escalating as the Communist Party widens in its brutal repression of all dissident voices," said Kent in his greetings.
"But we also know today that Falun Gong, long a legal entity in Hong Kong, is resisting the regime's intimidation—an important voice in defence of the democratic principles of free thought, free speech, free assembly, and the rule of law." 
Conservative Deputy Leader Candice Bergen said the teachings of Falun Gong has helped its adherents to cope with the challenges brought about by the pandemic in the past year.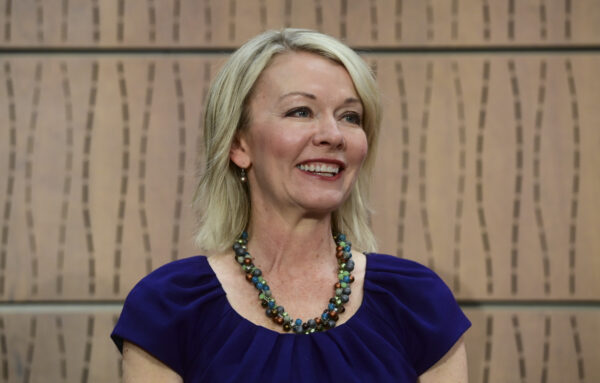 "The past year has been a time of uncertainty and struggle for many," Bergen wrote. "However, I know that Falun Dafa's values of truthfulness, harmony, compassion, and tolerance have guided and enriched the lives of the many thousands of practitioners through these difficult times."
Liberal MP Mark Gerretsen expressed his gratitude to Falun Dafa adherents for their "meaningful and positive contributions to communities across Canada and around the globe." 
"During an exceptionally challenging time in our history, may we all be inspired by the teachings of truthfulness, compassion, and forbearance." 
MP Tom Kmiec, the Conservative national caucus chair, also paid tribute to Falun Dafa adherents for their contributions "to make Canada a better place."
"On May 13, we get to remember those three basic teachings that Falun Dafa practitioners implement throughout their lives and in their communities: truthfulness, compassion, and forbearance," he noted.
Liberal MP Kevin Lamoureux noted that the practice of Falun Dafa greatly benefits society.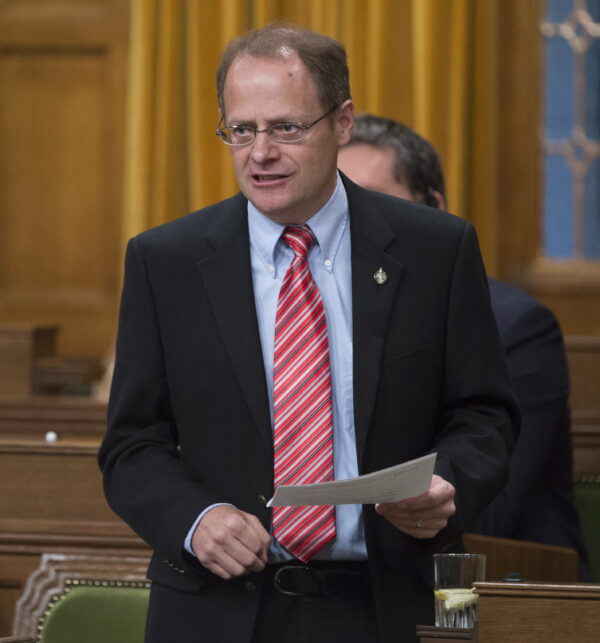 "The history of the world would have been profoundly indifferent in a more positive way had more people practised Falun Gong," Lamoureux stated in his letter.
"Falun Dafa has been found to be very peaceful and beneficial especially during the COVID-19 pandemic. It also helps people to improve their mental, moral, and physical well-being, and it contributes to a more healthy and harmonious society."
"Knowing that and believing in the good will and leaders of the current members, I am encouraged in how members of Falun Dafa will contribute to our communities in the future," he added.
Conservative MP Garnett Genuis said the adherents' commitment in staying true to the teachings of Falun Gong in the face of persecution inspires him. 
"I know that the Falun Gong community has been leading the way in terms of advocating for their own community, but also highlighting the plight of other communities facing challenges as well, again, from that mentality of emphasizing compassion, truthfulness, and forbearance," said the shadow minister for international development and human rights.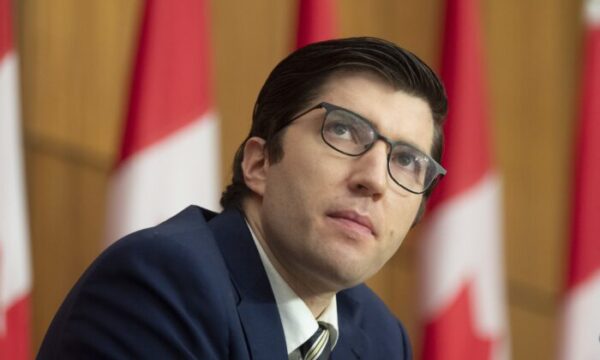 Genuis added that he has been making effort to combat forced organ harvesting and trafficking, and working on passing legislation to make it a criminal offence for individuals going abroad to receive an organ that was taken without consent. 
"Because we know there are cases where people from other countries outside of China go to China and receive an organ that has been taken through organ harvesting. And so we want to address that issue by stopping that demand for these organs and hopefully contributing to reducing the persecution along the way."
Genuis said Bill S-204, which was initiated by Sen. Salma Ataullahjan in the Senate to combat international organ trafficking, would "also create a mechanism by which someone could be made inadmissible to Canada, if they had been involved in this horrific practice of forced organ harvesting and trafficking."
On May 6, the Senate passed the third reading of Bill S-204, and Genuis has since tabled the bill to the House of Commons on May 10.
Former Liberal MP and justice minister Irwin Cotler, now chair of the Raoul Wallenberg Centre for Human Rights, said China's eradication campaign since 1999 has been the "criminalization, not only of the fundamental freedoms of this spiritual meditation and exercise movement, but the criminalization of the Falun Gong itself."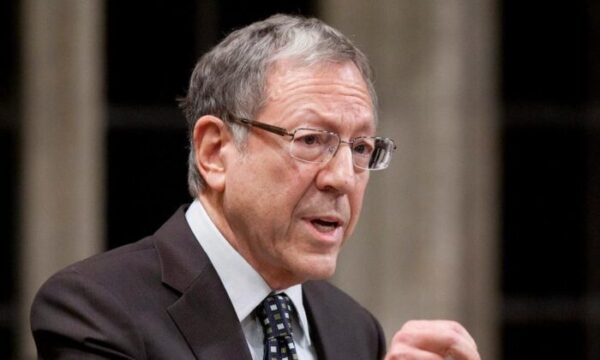 This has "led to state-orchestrated policies and practices of persecution and prosecution, of arbitrary arrest, false imprisonment, torture in detention, and illegal forced organ harvesting, which the [China] Tribunal under Sir Geoffrey Nice QC characterized as 'crimes against humanity,'" Cotler said. 
Cotler was first introduced to the persecution as a newly elected MP in 1999, when he took up the case of Falun Gong practitioner and then-McGill University professor Kunlun Zhang, who had been detained and tortured in China. Cotler held a series of all-party press conferences as well as a number of other initiatives that eventually led to Zhang's release.
The Canadian co-chair of the Inter-Parliamentary Alliance on China is also delighted that Bill S-204 has been adopted by the Senate and is now in the House of Commons. 
"We will finally have a legislative initiative to address and redress this illegal forced organ harvesting," Cotler said. 
"May this celebration therefore, mark not only an affirmation of these foundational values of truth, compassion, and tolerance, but may it also mark the beginning of the road, to the celebration of these values in China and outside—in freedom, so that all can benefit spiritually, physically, mentally, as have the millions who have been the beneficiaries of the embrace of these values of truth, and tolerance, and compassion." 
International human rights lawyer David Matas, a member of the Order of Canada, said Falun Gong is everything that the CCP is not—"spiritual, connected to Chinese traditions, and popular."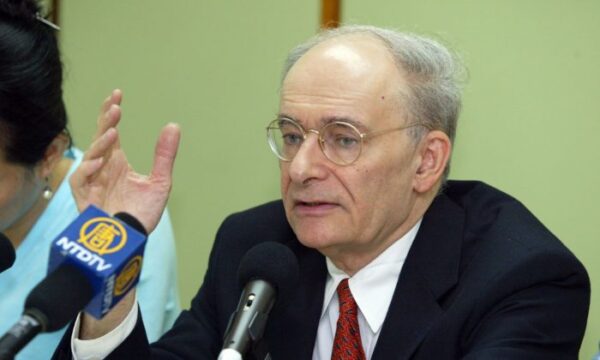 "Its strength in combating human rights violations are its three basic tenets: truthfulness, forbearance, and compassion," Matas said. 
"Truthfulness has meant that Falun Gong practitioners—and I have interviewed many—will tell what they know even if it is not what they want to be known [about their detention]. This form of communication has been essential for me for the research I have done on organ transplant abuse in China." 
Matas and David Kilgour, former MP and secretary of state for Asia-Pacific, first investigated reports of China's forced organ harvesting of Falun Gong prisoners of conscience in 2006, and concluded that the CCP has targeted the faith group on a massive scale to remove their organs, selling them for profit to domestic and international buyers. According to their investigations, the organs are taken while the victims are alive, so they're kept fresh, and the victims die in the process.
"Forbearance means that there's not a hint of violence in the opposition of Falun Gong to their oppression," said Matas. 
"Compassion has meant that those members of the Falun Gong community who have not been victims, form a global network of support for remedying the wrongs for those who are." 
Kilgour, in his video greetings, said it's a joy meeting Falun Gong practitioners of all ages and walks of life when he and Matas travelled to over 50 nations exposing the CCP's crime of forced organ harvesting.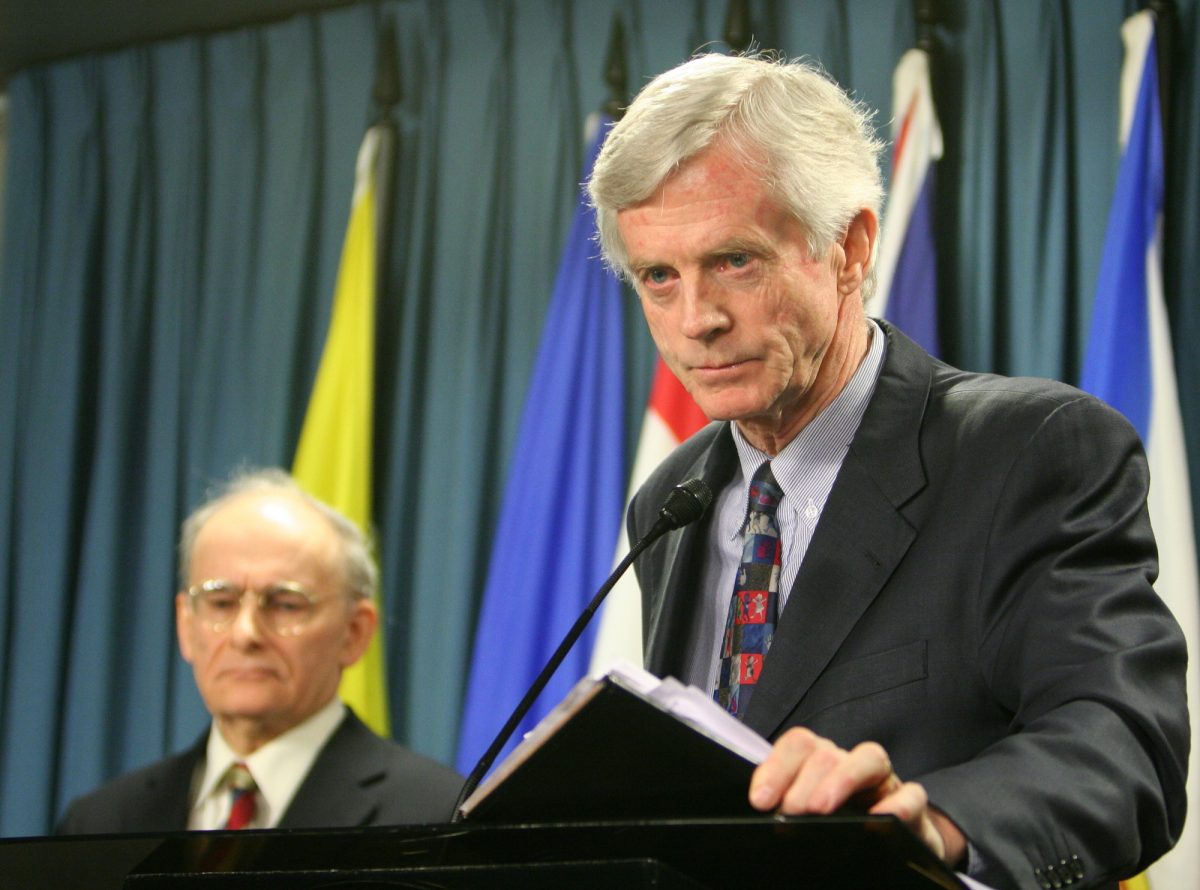 "There's not a single case since 1999, to my knowledge, when president Jiang Zemin began his persecution of Falun Gong, of the practitioners responding to Party state violence or untruth with similar tactics," Kilgour said.
"Canada, Ottawa, our government, must actively call for the release of Canadian citizens including Ms. Sun Qian, who's been suffering in prison for three years as a Falun Gong practitioner—more than three years."
Sun, a Canadian citizen and business owner, was arrested by Chinese authorities at her Beijing residence in February 2017 and has been held in custody ever since. She was sentenced on June 30, 2020, by a Beijing court to eight years in prison—just days after Prime Minister Justin Trudeau rejected calls to release Meng Wanzhou, the Huawei CFO arrested in Canada on a U.S. extradition request.
Kilgour called on the Canadian government to take a strong stance against the Chinese communist regime.
"It's time to stop currying favour with one of the world's worst human rights abusers—the government of China. Instead we should stand on our values, and block the Beijing party state from attacking Canadians and universal values with impunity," he said.
"It's time for Canada to stand with Falun Gong, Tibetans, Uyghurs, other Muslims and Christians on the human dignity side of history in China."
Conservative Senator Thanh Hai Ngo said that as celebrations take place on the anniversary occasion, it's important not to forget those who are being persecuted in China.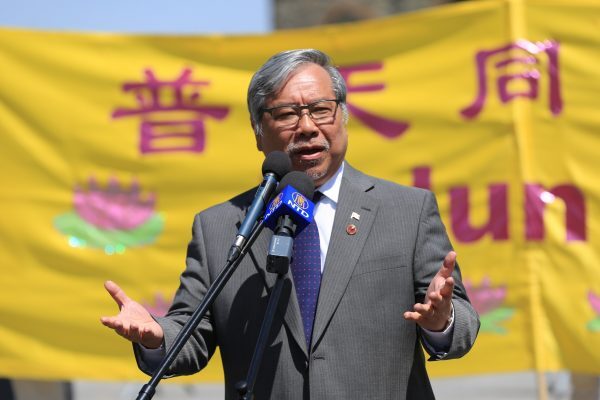 "In Canada, we are privileged to embrace the values of openness, diversity, and freedom of belief," Ngo wrote in his greetings. "Sadly, innocent practitioners of this peaceful discipline continue to be persecuted on ethnic or religious grounds by the Chinese Communist Party."
Ngo, a strong defender of human rights, said Canada must do its part to protect those persecuted by the CCP.
"We must continue to stand in solidarity with adherents of Falun Dafa and all other oppressed religious minority groups, such as Tibetans and Uyghurs." 
Since the persecution began in 1999, hundreds of thousands of adherents have been thrown into prisons, labour camps, and brainwashing centres amid the atheist Chinese regime's sweeping persecution campaign.
Minghui, a U.S.-based website that tracks the persecution of Falun Gong in China, has documented over 4,500 cases of Falun Gong practitioners who have died due to the Chinese regime's campaign, saying the true death toll is likely far greater.
The persecution has continued unabated despite the pandemic—more than 6,500 adherents were reportedly arrested and over 8,500 harassed by Chinese authorities in 2020, according to the website. In 2021, close to 600 adherents were harassed or arrested in January (refer to figures 216 & 151) and February (refer to figures 100 & 126). A hundred adherents were sentenced to prison for their faith between January and March 2021.
Conservative MP James Bezan said it's a must to call out the CCP in their ongoing persecution against the Falun Gong practitioners.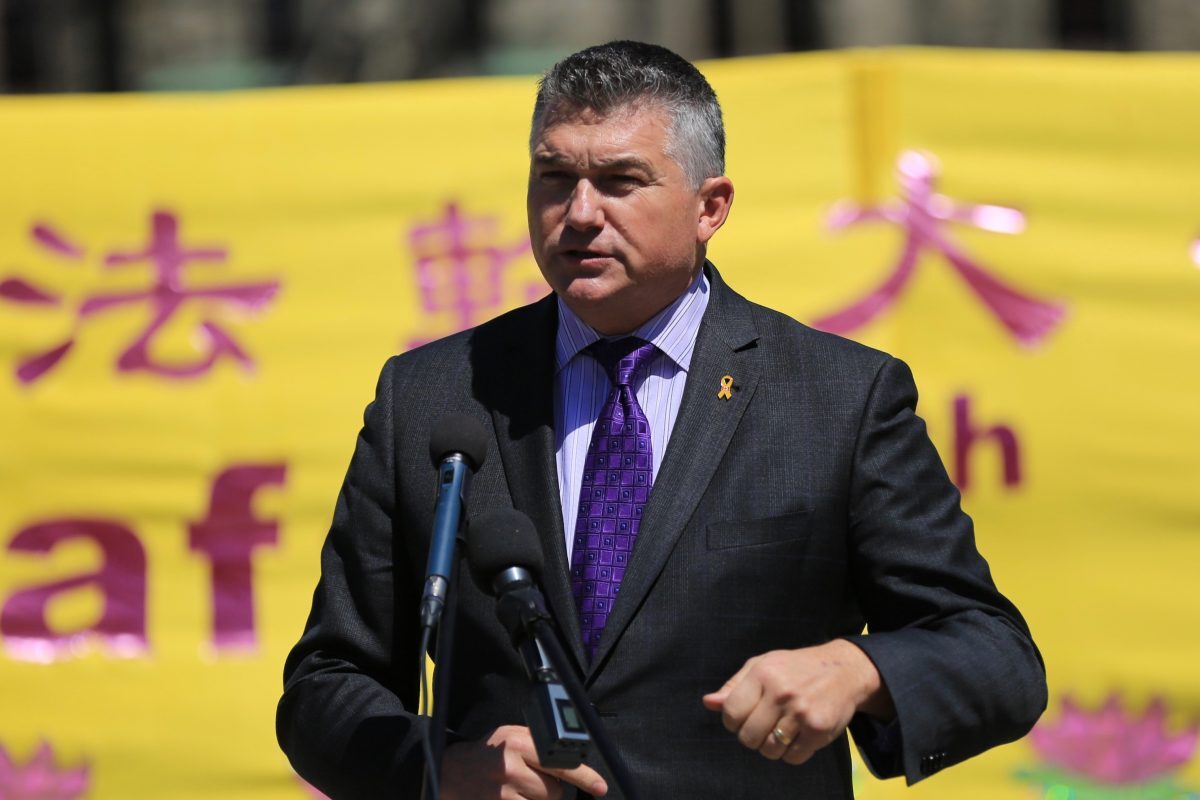 "Those responsible for committing these atrocities, such as human organ harvesting, have to be sanctioned, if not charged with crimes against humanity," Bezan said in his greetings.
Bezan, who has been one of the champions of passing a Magnitsky Law in Canada, said his party will continue to urge the federal government to apply this law to "sanction those who are using their authorities, are committing these gross human rights violations, and of course, enriching themselves."
"They should not be allowed to use Canada as a safe haven for travel, for bringing their family here to get an education, or to hide their illicit wealth," he said.
Pierre Poilievre, Conservative MP and shadow minister for jobs and industry, said he admires the courage of Falun Gong practitioners and their rejection of the "darkness and oppression of the Chinese Communist Party."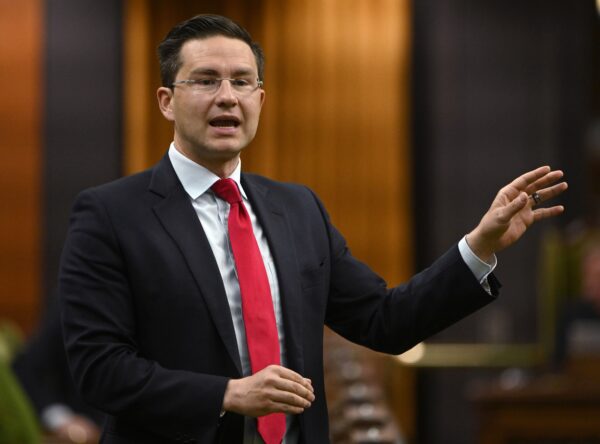 "I commend Falun Dafa practitioners for their efforts to promote freedom that are cherished by Canadians," he wrote.
"No one should ever be persecuted for the beliefs that they follow," said Conservative MP Marty Morantz, member of the Commons Committee on Foreign Affairs and International Development.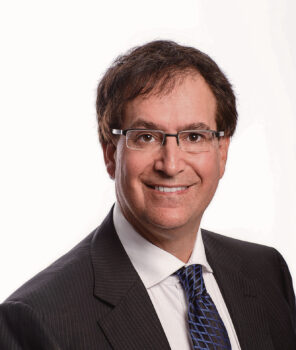 "The resilience and the compassion that you all show every day is needed now more than ever during these dark days." 
In recognition of the practice of Falun Dafa, mayors in British Columbia, Ontario, Saskatchewan, andAlberta officially proclaimed May 13 as "Falun Dafa Day" in their cities. Cities in B.C. include Victoria, Nanaimo, Kelowna, Port Moody, Port Alberni, and Courtenay. In Ontario, the cities of  Ottawa, Cornwall, and Kingston issued proclamations, and in Saskatchewan, the cities of Regina and Saskatoon. As for Alberta, the city of Cold Lake joined in the proclamation.
This year marks the 10th time Ottawa Mayor Jim Watson has issued a proclamation for Falun Dafa Day since he became mayor in late 2010. Ottawa mayors have issued proclamations since 2001.
The lieutenant governors of Saskatchewan and Prince Edward Island, Russ Mirasty and Antoinette Perry respectively, sent congratulatory messages on behalf of Her Majesty Queen Elizabeth II, Queen of Canada, in commemoration of Falun Dafa Day.
Toronto Mayor John Tory also extended his greetings to the Falun Dafa Association of Toronto.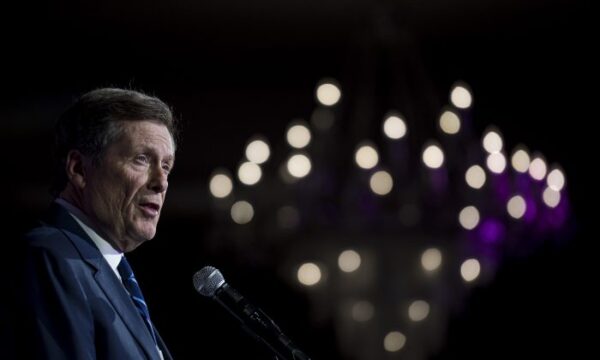 "Best wishes on your annual celebration that will include story sharing, dance, singing and other musical performances. Events like this encourage residents to participate in their community, connect with each other and contribute to the community's strength," Tory wrote in his congratulatory letter.
"On behalf of Toronto City Council, I wish everyone an enjoyable and memorable event. Please accept my best wishes for continued success." 
Winnipeg Mayor Brian Bowman, in his congratulatory letter, said Falun Gong adherents have made many positive contributions to his city.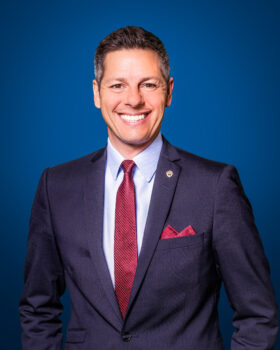 "I understand that Falun Dafa practitioners have reached out to Canadians during these difficult times by offering free meditation exercise instruction in communities and online classes," Winnipeg Mayor Brian Bowman wrote 
"In Western society, it is becoming even more clear to us that there is a deep connection between mind and body—something traditional Chinese culture and Falun Dafa followers have put into practice for many years."
James Pasternak, councillor of York Centre in Toronto, said the city has benefited immensely from the customs, traditions, and enduring teachings Falun Dafa has brought to the public over the past 29 years. 
With reporting by Eva Fu, Omid Ghoreishi, and Justina Wheale