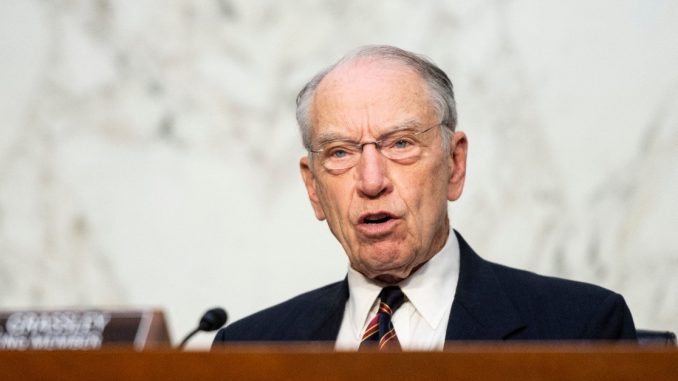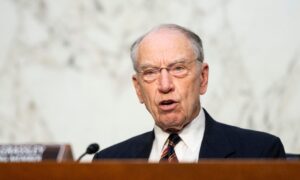 Lawmakers recently introduced a bill that would force American colleges to disclose their financial ties with the Chinese regime, including its Confucius Institutes, in order to qualify to receive international students.
The bill, put forward by Sen. Chuck Grassley (R-Iowa), would make such disclosure a condition to a university's eligibility to be part of the Student and Exchange Visitor Program, which provides approval for schools to enroll students holding non-immigrant visas.
"The centerpiece of this bill is disclosure and transparency," Grassley said on the Senate floor on May 10. "If the schools want visas for their foreign students, they'll first have to disclose their ties to the Chinese government."
The bill comes amid heightened scrutiny on the Chinese regime's influence on American campuses. A 2020 investigation by the Department of Education found that universities received almost $1.5 billion in contracts and gifts from China from 2014 to 2020.
"The communist regime poses a serious threat to U.S. research as well as undue influence on our college campuses," Grassley said in a May 5 statement.
One of the vehicles of Beijing's influence is Confucius Institutes. Billed as Chinese language and culture centers, the institutes have been sharply criticized for promoting Beijing's propaganda and suppressing academic freedom in universities across the country.
From 2006 to 2019, the Chinese regime poured more than $158 million to about 100 U.S. universities through Confucius Institutes, according to a 2019 U.S. Senate subcommittee on investigations report (pdf). There are currently 47 Confucius Institutes in the country, according to the National Association of Scholars (NAS).
"This legislation will shine a light on any funny business that the Chinese government is trying to play on our campuses under the guise of Confucius Institutes and any financial ties between our educational institutions and the communist regime," Grassley said in the statement.
The proposed legislation would effectively codify a Trump-era policy proposal that was automatically rescinded when President Joe Biden took office because the proposed rule not been formalized through regulatory processes before the end of former President Donald Trump's term.
Last year, the Trump administration designated the Washington-based Confucius Institute U.S. Center as a foreign mission. Then-Secretary of State Mike Pompeo said at the time that the measure was a recognition of the center's role in "advancing Beijing's global propaganda and malign influence campaign on U.S. campuses."
The Senate in March passed a bill that would force host universities to take full control of Confucius Institutes or lose their federal funding.
In the past few years, dozens of Confucius Institutes have closed down around the country. But in their place, many universities have simply entered into new rebranded partnerships with the Chinese regime under a different name, according to the NAS.