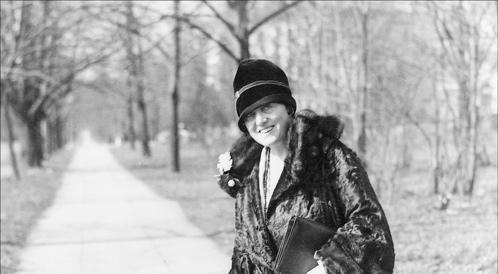 Mary Roberts Rinehart (1876–1958) almost wound up dead just like one of her own characters.
On the morning of June 21, 1947, a disgruntled cook named Blas Reyes pointed a loaded gun at Rinehart and pulled the trigger. The only thing that saved the famous mystery writer was the age of the bullets; the filthy and ancient cartridges did not fire. The gun dropped to the floor.
The household servants rushed to save Rinehart. Her personal maid, Margaret Muckian, and her chauffeur, Ted Falkenstrom, tried to subdue Reyes. They only succeeded after Reyes tried another method to dispatch his employer—the mad and likely drunk Reyes placed two kitchen knives in his hands and took a swipe at Rinehart. Once pinned to the floor, Reyes was escorted out of the house by Howard MacFarland, the police captain of Bar Harbor, Maine. The next day, the would-be assassin took his own life in his jail cell. Rinehart paid for the Reyes's funeral and burial.
Breast cancer had earlier tried to take Rinehart's life too, and in 1947 (the same year as the close call with murder), she told the "Ladies' Home Journal" about her decision to undergo a dangerous mastectomy. Rinehart was nothing if not a survivor.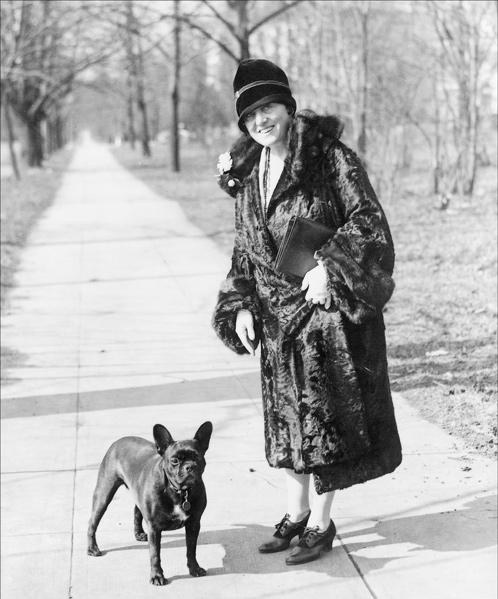 Tragedy and Triumph
This harrowing story was but one tale in the tragic and triumphant life of Rinehart. Born Mary Ella Roberts in Allegheny City, Pennsylvania (today part of Pittsburgh), she grew up in a family beset by financial and emotional difficulties. Her father committed suicide when she was just 19. This forced her to get serious about maturity and money matters. Rinehart graduated from the Pittsburgh Training School for Nurses. While working as a nurse, she met and married Stanley Rinehart, a physician. This marriage produced three children.
Following a stock market crash in the early 20th century, Rinehart turned to writing to improve the young family's finances. She proved to be a maestro of the short story form and regularly appeared in The Saturday Evening Post.
However, in 1907, Rinehart landed upon the genre and the form that would make her a household name in the English-speaking world: the mystery novel.
'The Circular Staircase'
Rinehart's debut effort, "The Circular Staircase," remains one of the most popular mystery novels ever written. The novel focuses on a wealthy widow named Rachel Innes, who is described as an adventurous woman: a globe trotter, a donator to causes, and a one-time socialist supporter.
Innes and her personal maid rent a mansion outside of Pittsburgh for the summer. Little does the pair know that their summer house will become a den of intrigue and murder thanks to a mysterious criminal. Outside of the mansion's walls, jewel thefts, a bank heist, and cold-blooded murder have rocked the small town, and before long Innes's summer retreat is targeted.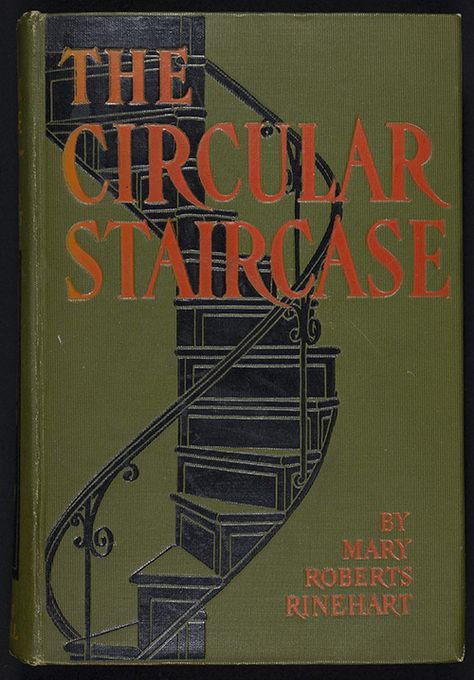 "The Circular Staircase" features a narration style, called "had I but known," that came to define Rinehart's later work. "The Circular Staircase," for example, has the murderer hiding in plain sight all along.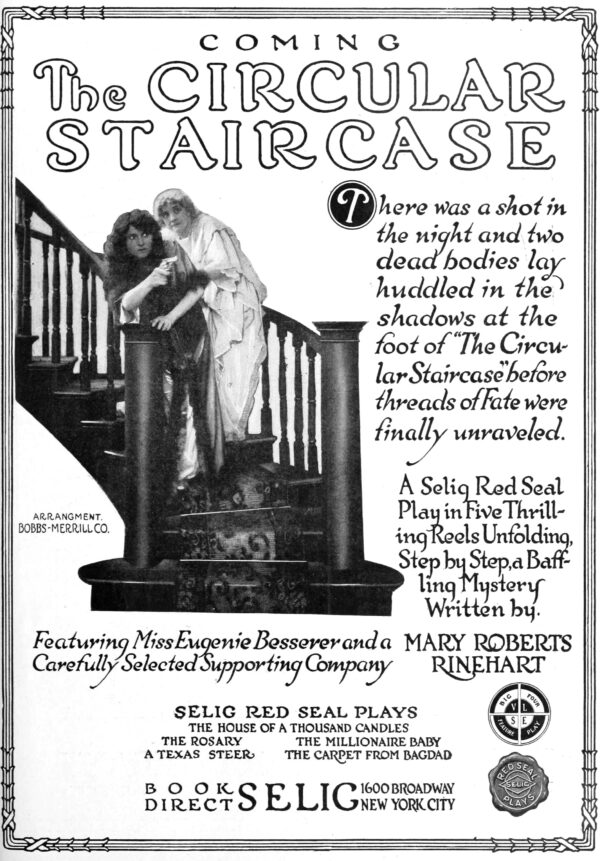 Rinehart's first novel created a pop-culture sensation. After its initial publication, "The Circular Staircase" was recast as the Broadway play "The Bat" in 1920. Rinehart and collaborator Avery Hopwood turned the Gothic mystery into a pulp-style yarn with the inclusion of a masked and black-clothed master criminal called the Bat. Rachel Innes was turned into Cornelia Van Gorder, a tough woman always shadowed by her skittish nurse, Lizzie Allen. Director Roland West turned the play into a major motion picture in 1926.
West was not done with the source material, either. A master of macabre storytelling, he returned to "The Bat" again in 1930 with the release of "The Bat Whispers." The story remained the same, but West's second adaptation added sound and experimental cinematography.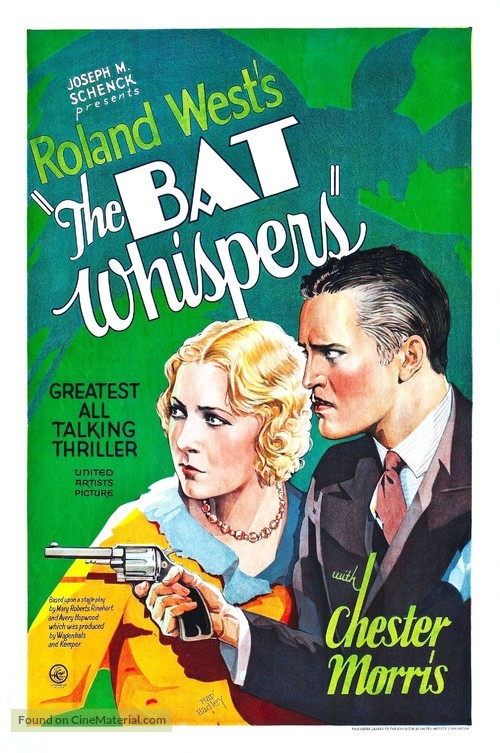 Cinematographers Ray June and Robert H. Planck shot the film in both 35 mm and 65 mm, plus West, June, and Planck utilized the then innovative technique of panning to give "The Bat Whispers" an incredible sense of excitement. One of the cinemagoers who fell in love with the movie was Bob Kane, the future creator of Batman. Kane wrote in his 1989 autobiography, "Batman and Me," that the idea of a caped crusader disguised as a bat came from "The Bat Whispers."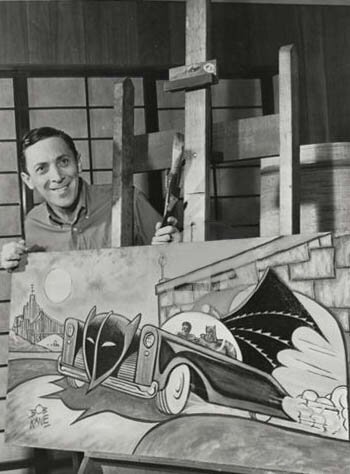 Rinehart's influence is much greater than her connection to Batman, however. Although called "America's Agatha Christie" for a time, Rinehart's popularity once overshadowed her British peer, and few can dispute that she wrote long before Christie and clearly influenced the British grande dame of mystery novels.
Rinehart's 1930 novel "The Door" is also credited with creating the phrase "the butler did it," although that exact wording does not appear in the novel. Rinehart sold millions of books—some stand-alone novels and some featuring recurring characters like Cornelia Van Gorder, the nurse-detective Hilda Adams (aka Miss Pinkerton), and the international adventurer Letitia "Tish" Carberry.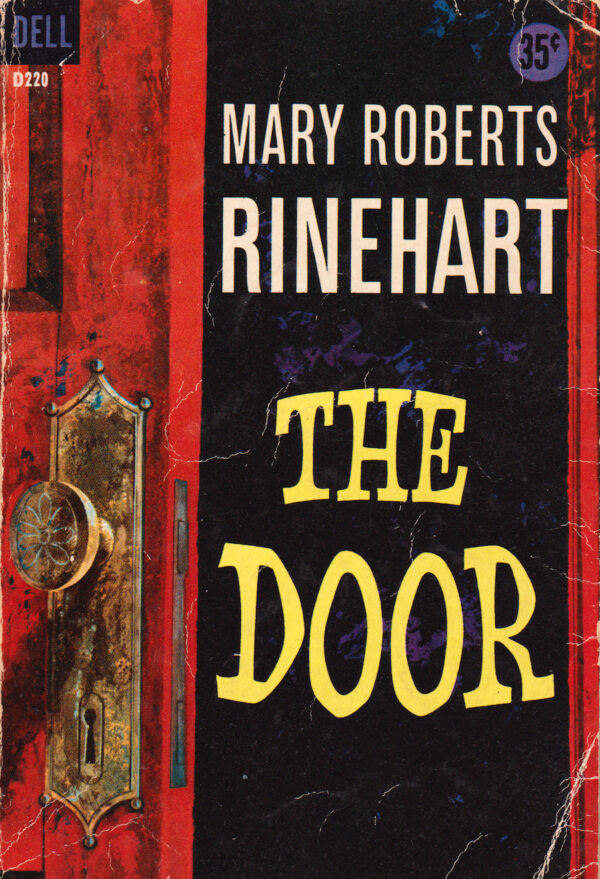 All characters bore traces of Rinehart's real life: She lived alone after her husband's death in 1932 as a rich widow, she was a former nurse, and, during World War I, she worked as a war correspondent for The Saturday Evening Post. In this position, the poor girl from Pittsburgh lived in Belgium and interviewed luminaries like King Albert I of Belgium and Winston Churchill.
In other ways, Rinehart's life mirrored her fiction. The woman who wrote stories about isolated mansions and summer retreats spent her years alternating between luxury apartments in New York City and Washington, D.C., and her summer mansion in Bar Harbor.
Rinehart's Legacy
Rinehart is little remembered today. Her legacy pales in comparison to Christie's larger shadow. If discussed at all, Rinehart is characterized as a writer of cozy and quiet mystery stories. In truth, she was a master of plotting who weaved intricate mysteries that thrilled generations of readers.
Her novels and short stories also showcase an all-American mystery mix of "scientific" crimefighting, the manor-house aesthetic more common in British novels, and the hard-boiled accoutrements of the style made famous by Dashiell Hammett and Raymond Chandler.
Rinehart's novels feature corruption and violence, but they are also romantic and humorous fantasies set in familiar worlds. Rinehart deserves new appreciation as not just a great and important writer, but also as a survivor who defeated a murderous cook and breast cancer.
Benjamin Welton is a freelance writer based in New England.