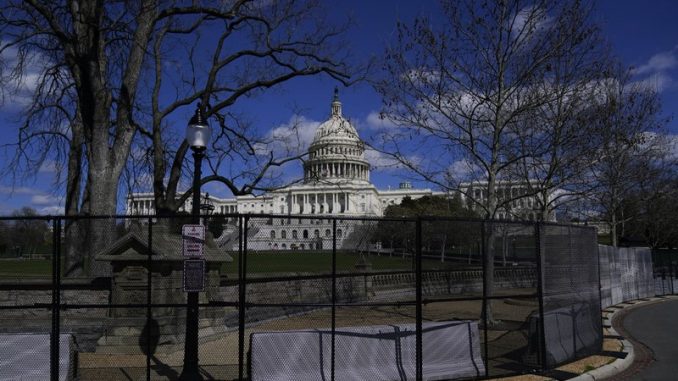 OAN Newsroom
UPDATED 5:10 PM PT – Tuesday, July 6, 2021
The identity of the suspected Capitol police officer who fatally shot Ashli Babbitt on January 6 has been named by Babbitt's family attorney. During an interview on Fox last month, attorney Terrell Roberts said he believed the shooter was the same officer who left his loaded handgun in a public restroom on Capitol Hill back in 2019. Reports identified that officer as Lt. Michael Byrd.
Reports have connected the dots with Officer Byrd's track record of reckless handling of firearms and suggested he was likely the one responsible for killing Ashli Babbitt. Byrd was also mentioned as being at the scene of the shooting during separate testimony from the Capitol Sergeant at Arms Timothy Blodgett.
In case you're wondering how Paul Gosar is commemorating the sixth month anniversary of the attack on the Capitol pic.twitter.com/wBlimE3xvO

— Ben Jacobs (@Bencjacobs) July 6, 2021
"We were in close contact, that situation where officer Byrd was at the door when Ms. Babbitt was shot," he explained. "It was our Sergeant at Arms employee who rendered the aid to her."
While the officer has not officially been identified as the shooter, Capitol police did release a statement in his defense, saying "the lieutenant did not know if protesters were armed" and he "believed his life was in danger." Subsequent investigations found January 6 protesters were unarmed.