The United States is not dealing with a gasoline shortage, Energy Secretary Jennifer Granholm said Tuesday, as hundreds of stations reported running out of gas.
"This is why we know that we have gasoline, we just have to get it to the right places. That's why I want to encourage people people: it's not that we have a gasoline shortage, it's that we have this supply crunch," she told reporters at the White House in Washington.
"Things will be back to normal soon, and we are asking people not to hoard," she added.
The so-called crunch is primarily in North Carolina, South Carolina, Tennessee, Georgia, and Virginia. Those states typically draw about 70 percent of their gas supply from the Colonial Pipeline that was taken offline in response to a cyberattack.
Data from GasBuddy, which tracks gas availability and prices, showed that 7.6 percent of gas stations in Virginia and 7.5 gas stations in North Carolina were out of gas as of 1 p.m. Central Time.
Nearly 3 percent of stations in Florida and South Carolina also reported running out of fuel.
The Biden administration is canvassing rail operators to see if they can move fuel from ports inland, with offers to help with steps to increase capacity if needed. A shortage of fuel truck drivers has driven the increase in gas prices and the shortages, experts told The Epoch Times. But it's not clear yet if any railcars will be able to transport gas.
The Department of Transportation is helping Colonial get its pipeline up and running and has been in touch with various state and local officials, along with labor, safety, and industry groups.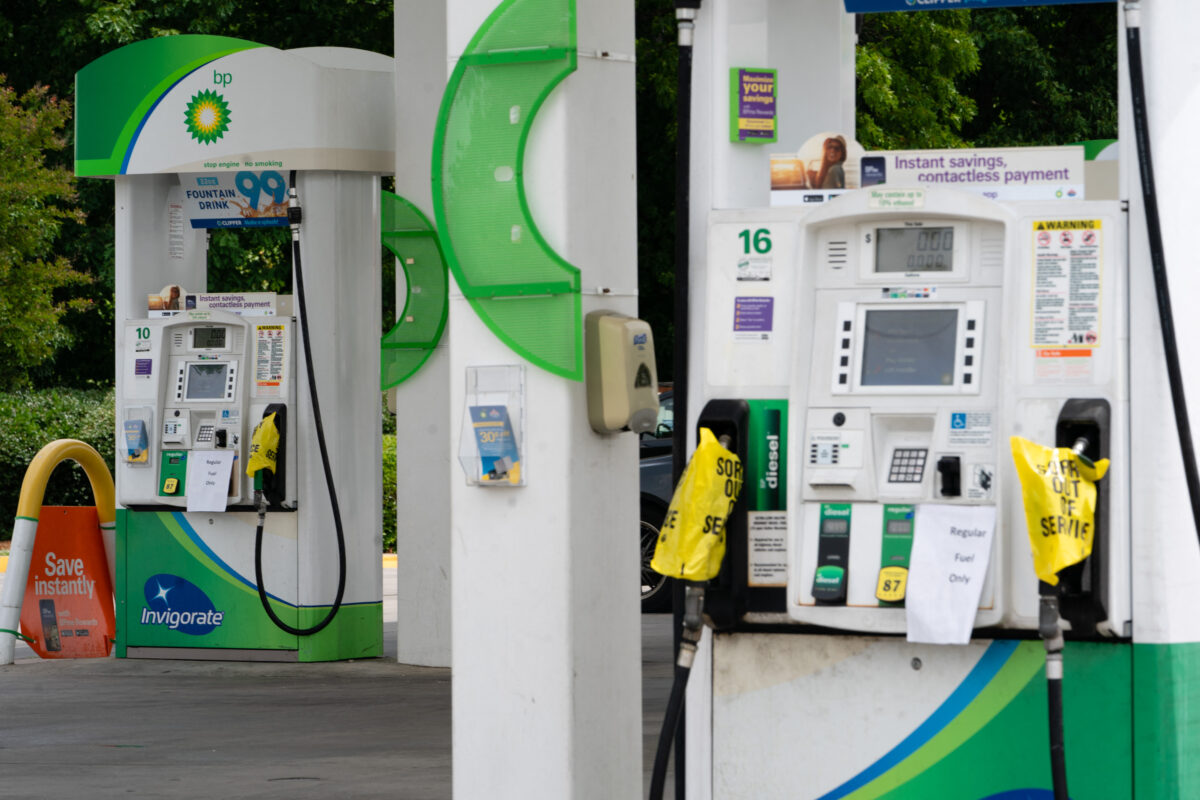 Governors offices have conveyed to federal officials their concern about reports of gas stations running out of fuel, Granholm said.
Colonial resumed operations for a major part of the pipeline late Monday and is working on restoring other portions, with the expectation of resuming most operations by the end of the week.
"I want to be clear that these states who are impacted, even with the the turning on of the pipeline system, they still may feel a supply crunch as Colonial fully resumes so, but the American people can feel assured that this administration is working with the company to get it resumed as soon as possible," Granholm said.
President Joe Biden "doesn't want people on the East Coast and the southeast to worry; he wants them to have an understanding of the fact that the government is all over this," White House press secretary Jen Psaki added.
The energy crunch is expected to drive prices, already near a national average last seen in 2014, even higher this week. The average price per gallon on Tuesday was $2.95, according to AAA.