Colonial Pipeline on Wednesday said it has initiated the restart of its pipeline operations as the United States deals with gas shortages and rising fuel prices.
The initiation took place at approximately 5 p.m. Eastern Time, the Georgia-based company announced.
"Following this restart, it will take several days for the product delivery supply chain to return to normal. Some markets served by Colonial Pipeline may experience, or continue to experience, intermittent service interruptions during the start-up period. Colonial will move as much gasoline, diesel, and jet fuel as is safely possible and will continue to do so until markets return to normal," it said.
Cyberattackers intruded on Colonial's network last week, prompting the company to shut down certain parts of its system. That led to one of the nation's major fuel pipelines, spanning some 5,500 miles from Texas to New Jersey, going offline.
The 2.5 million-barrel-a-day pipeline has never been shut down before.
Fears of gas shortages sparked widespread purchases of fuel. Distribution has been slower without the pipeline running as the United States deals with a dearth of fuel truck drivers. Nearly 70 percent of the 5,373 stations in North Carolina were out of gas on Wednesday afternoon, along with nearly half of the stations in Virginia, Georgia, and South Carolina, according to GasBuddy.
Gas prices, meanwhile, breached $3 for the first time since 2014.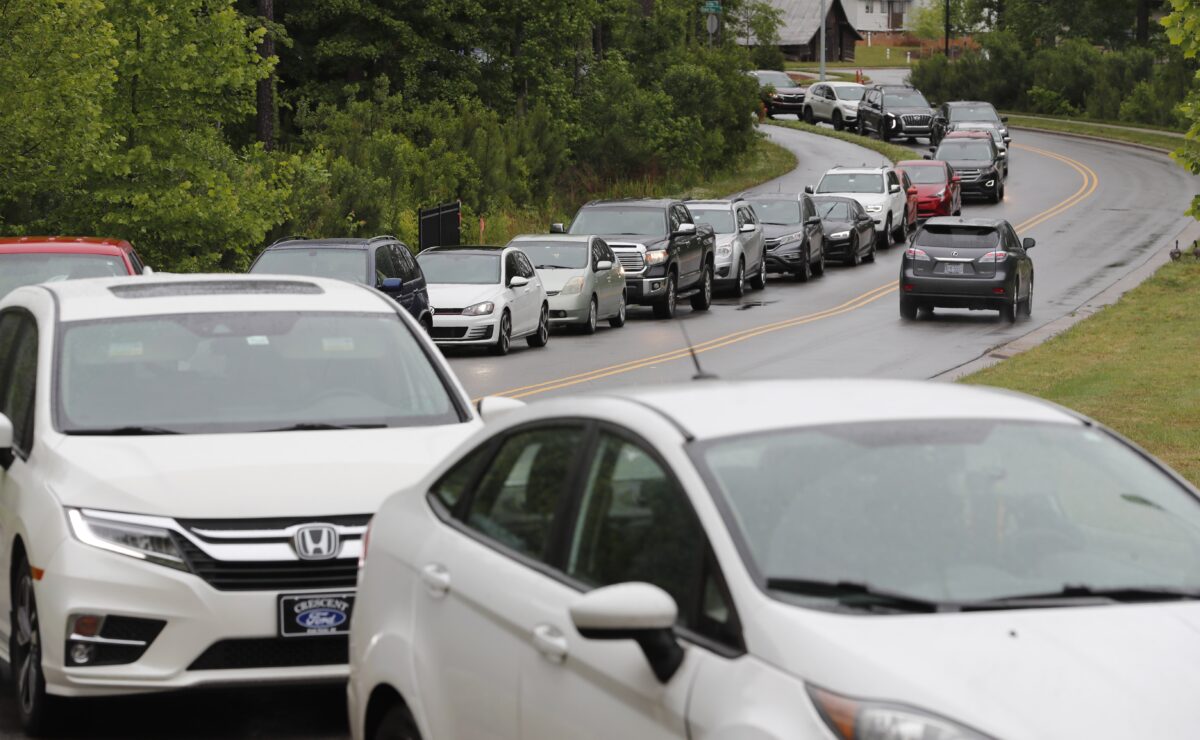 President Joe Biden told reporters in Washington that his administration has been "in very, very close contact with Colonial Pipeline" and predicted "we'll be getting that under control," referring to shortages and rising prices.
He noted that the federal government has waived some fuel transportation requirements and related rules, a step some states have taken as well.
"I think we have to make a greater investment in education as it relates to being able to train and graduate more people proficient in cybersecurity. And I've been saying for a long, long time now … I think that one of the most important things we have to do to reclaim our place as the leading innovator in the world is to have a better educated workforce," he said.
Transportation Secretary Pete Buttigieg told reporters at a separate briefing that the administration will be doing "everything that we can to reduce the impact that some Americans could see at local gas stations in some areas until the pipeline is brought back online."
Colonial thanked the White House "for their leadership and collaboration."
The FBI has blamed DarkSide, a cybercriminal ring, for the cyberattack, which used ransomware software to steal information and demand payment in exchange for the release of the data. DarkSide later said on its website that its goal "is to make money, and not [create] problems for society."