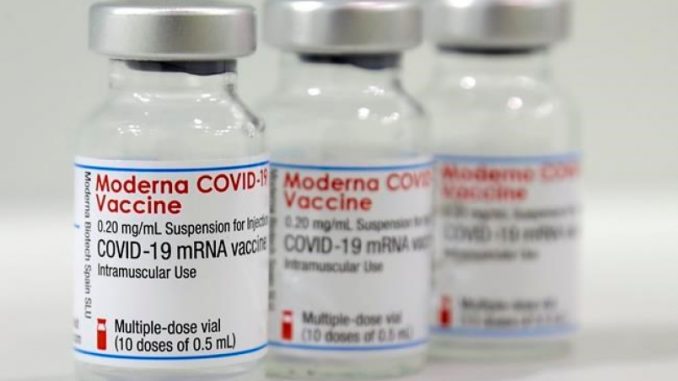 The Australian government has secured 25 million doses of the two-dose Moderna vaccine and is also in talks with the company to establish an mRNA manufacturing facility in the country.
"Moderna is, on the advice that we have, the most advanced of the vaccine products with relation to the capacity to adapt to booster and variants requirements," Health Minister Greg Hunt told reporters.
Prime Minister Scott Morrison said the new vaccine showed an overall efficacy against symptomatic COVID-19 of 94.1 percent and 100 percent efficacy against severe cases.
"It has also shown strong protection of 90 percent efficacy against COVID-19 for at least six months after the second dose," Morrison said.
The first 10 million doses are scheduled to arrive by the end of 2021. The other 15 million doses will arrive by 2022, which will be shots designed to treat variant strains.
Currently, Pfizer is available for people under-50 and AstraZeneca for people over-50. Hunt said he wanted "over-70s in particular" to be vaccinated as early as possible.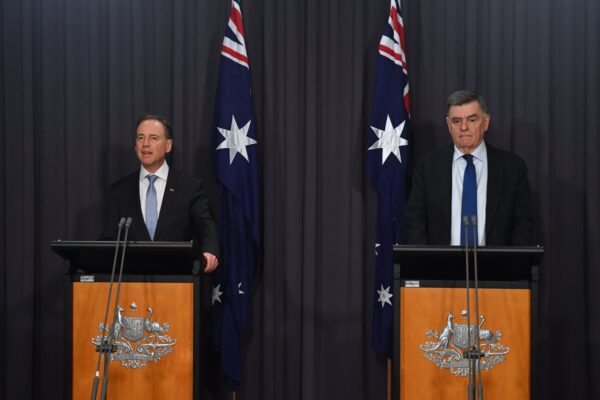 Professor Brendan Murphy said they believed there was no reason "why you can't mix and match" different vaccines despite the lack of trial data.
"There are some trials being done in the UK, looking at AstraZeneca first dose and Pfizer or Moderna second dose," Murphy said. "There is no good scientific reason why you can't boost with one and then have another vaccine later. In fact, there may be some benefit in doing that."
"This investment is assuming that will be possible, and we have no reason to think it won't be," he said.
Murphy said the additional Moderna vaccines would not change the current strategy, which was to continue the roll-out of Pfizer and AstraZeneca.
Hunt also confirmed that the government was in talks with Moderna to set up local manufacturing facilities.
"Our hope is that we will have at least one, if not more than one, manufacturing operation in Australia," Hunt said. "I won't make a guarantee on that, but I am confident that over the future period, we will have mRNA production in Australia."
Murphy said it was unlikely that Australia would start local mRNA production by the end of the year.
"It is going to be some time next year, I would imagine, before mRNA vaccines can be produced here and, as Minister Hunt said, our primary vaccination strategy is in no way dependent on this," Murphy said. "mRNA vaccine technology is likely to be much broader than COVID vaccine."
Australia has now ordered over 195 million doses of COVID-19 vaccines through five different agreements.