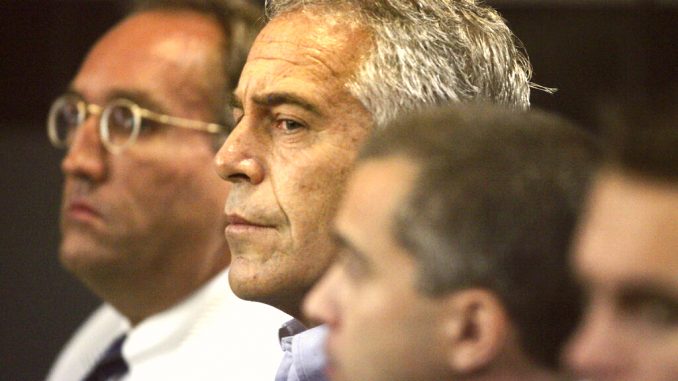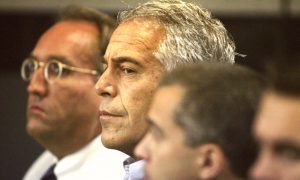 Officials in Florida treated Jeffrey Epstein different from the average inmate when he was imprisoned on one count of procuring a minor for prostitution, a state investigation found.
"It appeared Epstein was the recipient of differential treatment while being housed" in jail in Palm Beach County in 2008 and 2009, Florida Department of Law Enforcement investigators said in a preliminary investigative summary obtained by The Epoch Times.
But "no evidence was developed" to indicate that any member of the Palm Beach Sheriff's Office "engaged in any criminal activity in the performance of their duties as they related to Epstein's housing," investigators said.
Epstein was accused by multiple girls under the age of 18 of sexual abuse and other crimes. Federal and state prosecutors reached a plea agreement with his defense counsel to plead guilty to a single count and spend 18 months in jail.
Epstein reported to jail on June 30, 2008.
Florida investigators also found no evidence that any member of the state attorney's office or other authorities involved in the case engaged in criminal activity during the performance of their duties related to the investigation, prosecution, or court proceedings pertaining to Epstein.
Even if they had, "a criminal prosecution would not be viable at this time as a result of the lapse in the statute of limitation," another investigative summary stated.
A third part of the probe dealt with allegations that two women engaged in sexual activities with Epstein at his home and office while he was on work release. Investigators said that the allegations may be true but could not substantiate them.
A Palm Beach Sheriff's Office spokeswoman in an email to The Epoch Times highlighted how state investigators "determined that there was NO inappropriate or criminal activity on the part of any PBSO member with respect to their participation in Epstein's work release or the permit detail."
The office's Internal Affairs is in the midst of a separate probe into any possible administrative violations, the results of which will be released soon.
The work release program for inmates that saw Epstein regularly leave the jail to work at The Florida Science Foundation, and even visit his home at times, was discontinued previously, the office noted.
Florida Gov. Ron DeSantis, a Republican, ordered the investigation in 2019. Shortly after, Epstein died in federal prison in New York City, where he awaited trial on sex trafficking of minors and other charges.
State Sen. Lauren Book, a Democrat who had supported the investigation, said that the findings do not necessarily mean people acted correctly.
"No laws broken doesn't mean no wrongs were done," Book told the South Florida Sun-Sentinel. "The state needs to put better bumpers on the system so this kind of stuff doesn't happen again. Deep pockets shouldn't equal special treatment."
Former FBI agent Stuart Kaplan, an attorney, told WPTV that state investigators did not carry out any search warrants or issue subpoenas.
"I say the quality of this investigation, I mean thoroughness of this investigation, is quite incomplete and should not be relied upon as a basis to determine whether or not any criminal violations were, in fact, committed during the Jeffrey Epstein investigation," he said.
A Department of Justice investigation into federal prosecutors who oversaw the plea deal Epstein agreed to concluded late last year that the prosecutors exercised "poor judgment" but did not commit "professional misconduct."