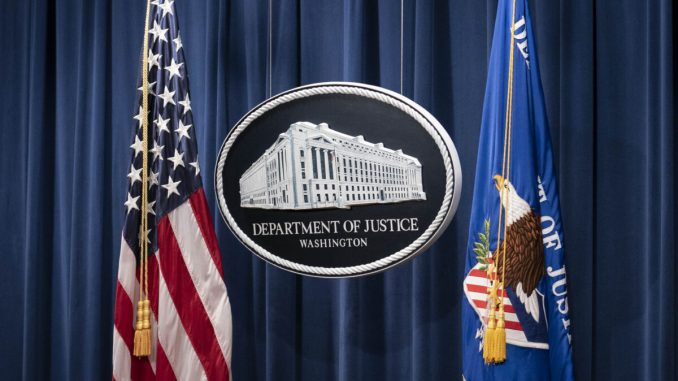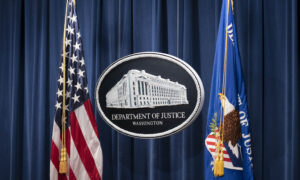 The Biden administration's latest hire to the Department of Justice's (DOJ) National Security Division, Susan Hennessey, deleted tens of thousands of tweets, including some that alleged former President Donald Trump and his campaign colluded with Russia in the 2016 U.S. presidential election.
Hennessey, a CNN legal analyst and notable critic of the Trump administration, announced news of her employment in a Twitter statement on Monday.
"I'm very honored to be joining the extraordinary team at the Department of Justice in the National Security Division," Hennessey wrote. "Thank you for all the kind words."
A graduate of Harvard Law School and the University of California, Los Angeles, Hennessey previously held a position as a senior fellow in National Security Law at the Brookings Institution, and worked as an attorney in the Office of General Counsel of the National Security Agency, according to Lawfare.
She is expected to serve as senior counsel for the DOJ's national security wing, according to Politico.
Since mid-November 2020, after the U.S. presidential election, Hennessey has deleted tens of thousands of tweets from her personal Twitter account, including a total of 1,867 removed in the past 30 days according to Social Blade.
One such deleted tweet pushing allegations that the 2016 Trump campaign colluded with the Kremlin from June 29, 2017, said: "This is actually a very big deal. It's the first concrete allegation of Trump team collusion."
That tweet was in response to an article from the Wall Street Journal on the matter.
The Crossfire Hurricane investigation was taken over in May 2017 by then-special counsel and former FBI Director Robert Mueller. By April 2019, he concluded that there was no collusion between the Trump campaign and Russia during the 2016 campaign, and found no evidence of a criminal conspiracy.
So far, one FBI official, Kevin Clinesmith, has been indicted in a probe by U.S. Attorney John Durham into the counterintelligence investigation. Clinesmith, a former lawyer for the law enforcement agency, was charged with altering an email that was used in the surveillance of former Trump aide Carter Page. He was sentenced in February to one year of probation, a $100 fine, and 400 hours of community service.
According to Fox News, last year, Hennessey also asked her followers on the social media platform what "concrete step" they would take to ensure that Trump was not reelected in the November election.
Sen. Ted Cruz  (R-Texas) on Monday voiced opposition to her hiring on Twitter, saying: "The Biden presidency is the presidency of Russiagate Blue Checkmarks."
The Washington Examiner's Byron York meanwhile described Hennessey as "one of the most irresponsible Trump-Russia conspiracy theorists."
"The Biden admin is hiring legitimate, bonafide conspiracy theorists at the Department of Justice," added Kaelan Dorr, Vice President of Comms and Director of Center for Media Accountability at the nonprofit research and education organization America First Policy Institute.
Meanwhile, J.D. Tucille, contributing editor at monthly magazine Reason noted that Hennessey is "very much a fan of the surveillance state," citing an excerpt of a report she authored for the Brookings Institution in 2016, which suggested that "the government should embrace mass hacking as an paradigm shift necessary for investigations to respond to going dark."
The DOJ didn't immediately respond to a request for comment.