Arizona Gov. Doug Ducey signed into law a bill that updates eligibility requirements to remain on the state's early voting list in an effort to protect the integrity of elections.
The law, Senate Bill 1485, seeks to keep only active voters on the "Active Early Voting List," who wish to vote by mail in elections. Voters who do not return at least one early ballot over the course of four years, or two consecutive primary elections and general elections, will be sent a postcard asking whether they wish to stay on that list. The voter could also be notified via telephone, text message, or email. If they do not respond, then they could be removed from that list.
"Arizona is a national leader when it comes to election integrity and access to the ballot box, and Senate Bill 1485 continues that legacy. In 1992, our state began offering the ability for Arizonans to vote an absentee ballot. Since then, Arizona has continuously improved and refined our election laws —including intuitively renaming 'absentee' voting to 'early' voting—and constantly seeking to strengthen the security and integrity of our elections," Ducey, a Republican, wrote in a letter in support of the bill.
Ducey's announcement comes shortly after the Senate passed the bill in a 16-14 party line vote. Democrats have opposed the bill, which they characterize as a "purge" bill, arguing that the bill will "purge over 120,000 eligible Arizona voters" from the early voting list. They claim that the bill will "threaten" the early ballots of millions of Arizona voters, and will disproportionately impact low-income, black, latino, and Native American voters.
"The priorities of this legislature are wrong and misguided and SB1485 is one of its most shameful examples. We have one of the country's best and robust vote by mail systems and yet the legislature is actively creating unnecessary hurdles for people to vote. These voter suppression bills are part of a broader, coordinated attack on voting rights and democratic norms," Arizona Senate Democrats said in a statement.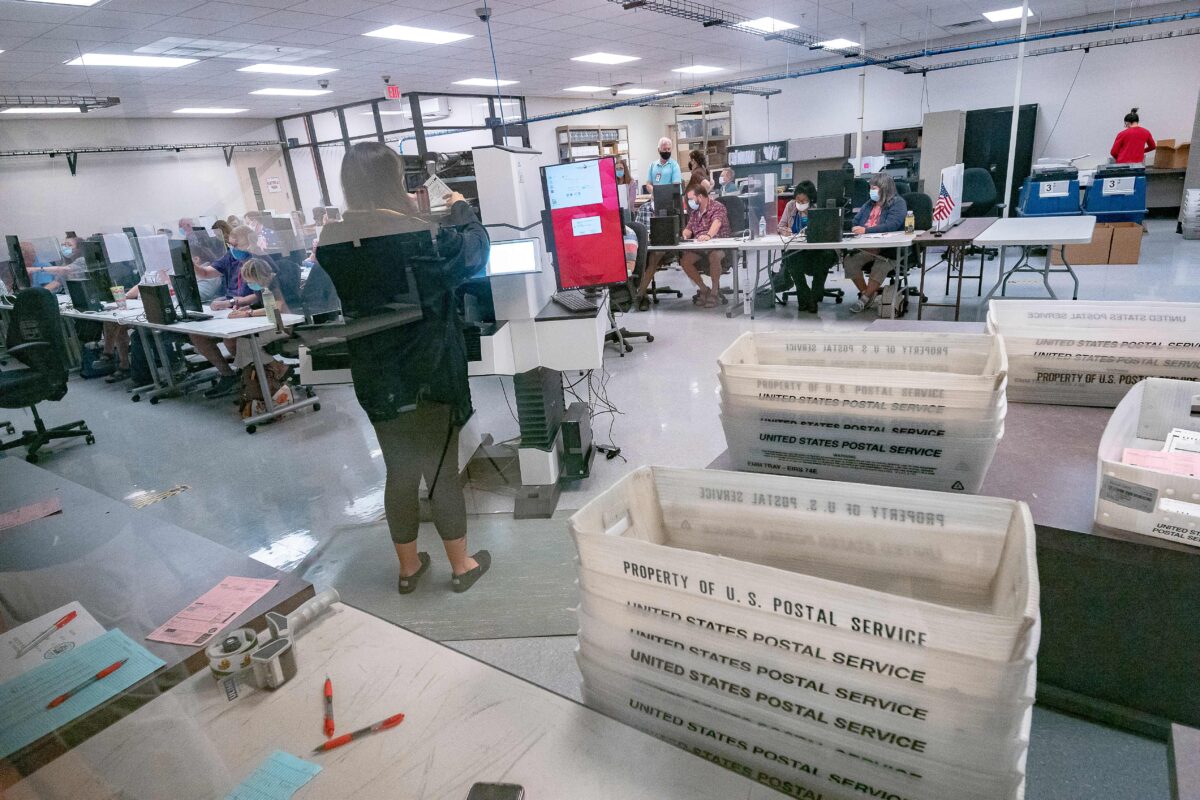 On the other hand, Republicans have pushed back on what they say is a "false narrative" on the bill, arguing that the law is designed to bolster the security of elections and will not disenfranchise any voters. Voters who are removed from the list can still request an early ballot or vote in person, according to the law.
"Standing with the voters and their desire for secure elections is paramount to maintaining our form of government. This bill is a modest, but critical step toward restoring confidence in our election system," state Sen. Michelle Ugenti-Rita (R), the bill's sponsor, said in a statement.
Ducey said in his letter that Arizona's law is not completely novel as it mirrors similar practices in California. But he argued that his state's version provides more access for voters than the law in California, as unlike the Golden State, Arizona's law requires County Recorders to proactively reach out to voters and provide notice before voters are removed.
"If this bill is as bad as some partisan activists have suggested what does that say about their beloved California?" Ducey wrote.
He also argued that for years, Arizona's legislature has been making updates to the state's election system in an attempt to strengthen its security and integrity. The state, for example, expanded access to early voting locations in 2008 and expanded the method to request an early ballot in 2011, he argued.
The passage of the bill comes against the backdrop of a Republican push to audit votes cast in Maricopa County in November 2020. Following that election, the Arizona Senate subpoenaed election materials, such as ballots and issued subpoenas for election machines, passwords, and other technology.