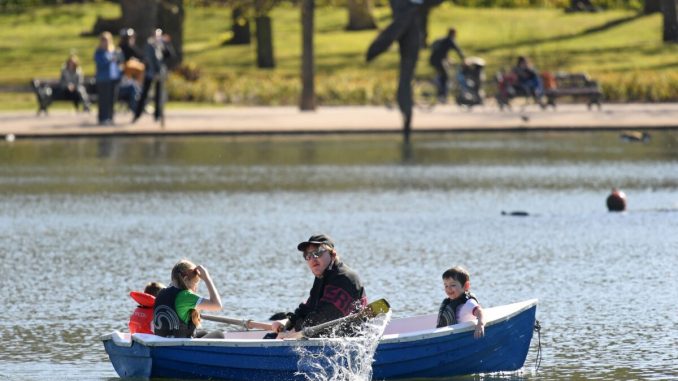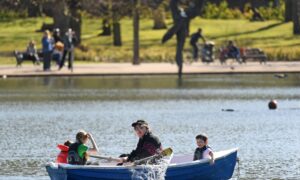 The chief medical officers of the UK's four nations have agreed to lower the country's COVID-19 alert level from level four to level three, paving the way for further easing of lockdown restrictions.
Prime Minister Boris Johnson is scheduled to give a press conference on Monday afternoon, at which he is expected to set out the next steps in the lockdown exit.
The decision to lower the threat level was announced on Monday in a joint statement from the chief medical officers of England, Wales, Scotland, and Northern Ireland, as well as the national medical director for NHS England.
"Following advice from the Joint Biosecurity Centre and in the light of the most recent data, the UK chief medical officers and NHS England national medical director agree that the UK alert level should move from level four to level three," said the statement.
"Thanks to the efforts of the UK public in social distancing and the impact we are starting to see from the vaccination programme, case numbers, deaths and COVID hospital pressures have fallen consistently," the medical officers said.
But they urged the public to remain vigilant, saying "COVID is still circulating with people catching and spreading the virus every day so we all need to continue to be vigilant. This remains a major pandemic globally."
"It is very important that we all continue to follow the guidance closely and everyone gets both doses of the vaccine when they are offered it," they said.
When asked if people in England will soon be allowed to hug again, Health Minister Nadine Dorries said the prime minister will be setting out the details of the next stage of the road map out of the CCP (Chinese Communist Party) virus lockdown.
But she told BBC Radio 4's "Today" programme that "the data is looking extremely positive."
However, Dorries said it is important that everyone is aware that as the country moves into each step of lockdown easing there "may be an increase in the variants or there may be an increase in the virus."
"Our objective is to nail that virus, to make sure that we are never, as a country, in the position we were in last year again, and that we move out of this cautiously and safely," she told BBC "Breakfast."
She said the UK is "still in the tail end of the pandemic" while "globally the world is still in the grips of this pandemic."
PA contributed to this report.