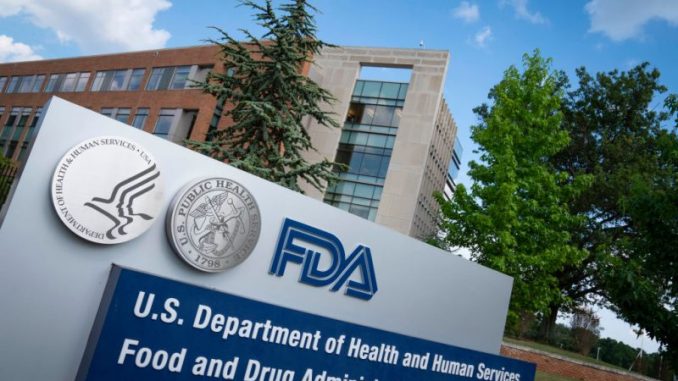 OAN's Roy Francis
1:54 PM – Saturday, July 29, 2023
The Food and Drug Administration (FDA) approved the prescription-free sale of an opioid overdose reversal drug that is manufactured by Harm Reduction Therapeutics.
Advertisement
The drug, called RiVive, will be another option in the United States for patients to help curb overdose deaths. RiVive is a 3-mg naloxone hydrochloric nasal spray that rapidly reverses or block the effects of opioids. It restores normal respiration particularly when given quickly after the first signs of an overdose.
The FDA Commissioner, Robert M. Califf, MD, said that this process is making "a critical tool available to help protect public health."
"Ensuring naloxone is widely available, especially as an approved OTC product, makes a critical tool available to help protect public health," Califf said in a statement. "The agency has long prioritized access to naloxone products, and we welcome manufacturers of other naloxone products to discuss potential nonprescription development programs with the FDA."
The manufacturer of the drug said that it will be available for harm-reduction organizations and state governments throughout the country as early as next year. Harm Reduction said that it will be making at least 200,000 does which will be available for use free of cost.
The manufacturer's co-founder and CEO, Michael Hufford, thanked the FDA for the approval and said now they are able to "broadly deliver" the drug across the nation. He also noted that if more partners were to step forward and aid in funding the drug, they can "further lower the cost of RiVive" as well as give more of it "away for free."
"We are grateful that FDA granted RiVive approval so we can now achieve what most thought impossible and no other company has: broad delivery of a lower-cost nasal naloxone product without a prescription to save lives that could otherwise be lost to opioid overdose," Hufford said. "If we are able to have partners step forward and help fund our work. We can further lower the cost of RiVive, or increase the amount that we give away for free."
Harm Reduction Therapeutics is a 501(c)(3) organization which is funded by private donors and by contributors from Purdue Pharma.
Drug overdose deaths across the country have reached record highs in recent years, exceeding 100,000 in 2021. The Centers for Disease Control and Prevention estimated that around 110,000 Americans died from a drug overdose in 2022.
Stay informed! Receive breaking news blasts directly to your inbox for free. Subscribe here. https://www.oann.com/alerts