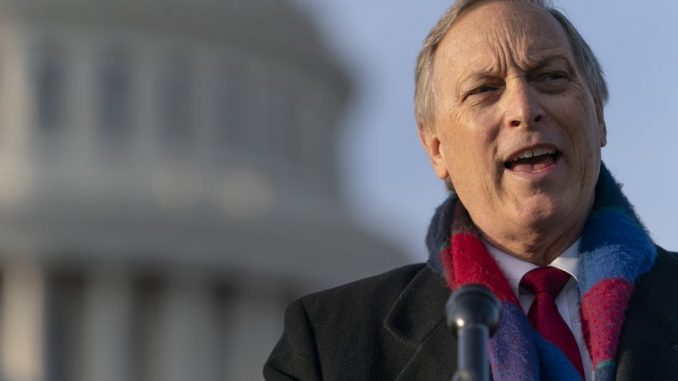 OAN Newsroom
UPDATED 7:46 AM PT – Monday, May 10, 2021
Arizona Rep. Andy Biggs (R) joined a slew of GOP leaders at Devin Nunes' Freedom Festival in California on Saturday to discuss the big issues facing Americans today. He shared the stage with Trent Loos who describes himself as a sixth generation United States rancher from Central Nebraska. Biggs also shared the spotlight with Harmeet Dhillon, a lawyer and member of the Republican National Committee (RNC).
It's all about the people and the Nunes Freedom Festival 2021 was perfect case and point to the future. #AcrossThePond May 10, 2021 with @arhselkhttps://t.co/7eIE6dVIda

— Trent Loos (@trentloos) May 10, 2021
The Arizona lawmaker spent a good portion of his time speaking on Big Tech overreach and what Republicans on the hill are doing to combat blatant bias. He also discussed his own temporary suspension from Twitter after he shared a post speaking negatively about Joe Biden during his time in office.
Biggs made it clear that the monopolies that control what Americans see need to be broken up. He expressed his concern stating, they will eventually control what Americans think if they are left unrevised. He also mentioned Congress's lack of urgency in 2017 and 2018 to satisfy President Donald Trump's agenda. Biggs said the GOP must fight harder than ever to protect American values.
The Republican stressed he will do all he can, using every procedural onslaught at his disposal despite pushback from his colleagues and Democrats' efforts to change the fabric of the country.