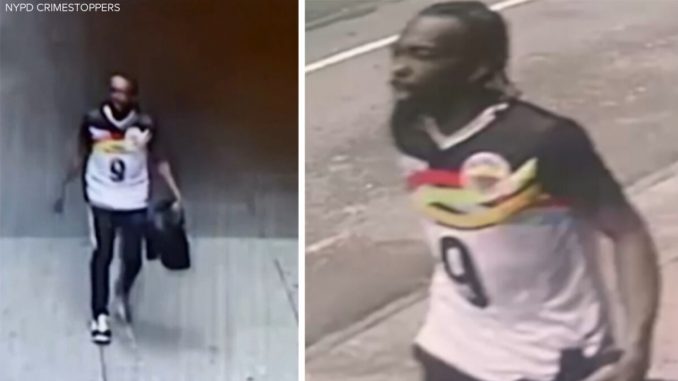 Police have identified the prime suspect in Saturday's shooting in New York City's Times Square as 31-year-old Farrakhan Muhammad, according to multiple reports.
Detectives with the New York Police Department (NYPD) have released a wanted poster naming Muhammad as the individual suspected of discharging a firearm in Times Square and wounding three people, including a toddler. There is probable cause for Muhammad's arrest on charges of attempted murder, according to the poster, which was shared on Twitter by NBC New York reporter Myles Miller.
The photo of Muhammad featured in the poster was taken from a March 2020 arrest after he was charged with assault, according to Spectrum News.
Two senior NYPD officials told NBC New York that the suspect tried to shoot his brother after an argument.
According to the New York Post, detectives working an unrelated stabbing case approached a man bearing a close resemblance to Muhammad, with the man telling them that he was Muhammad's brother and that he was the intended target of the shooting.
No arrests have been made in the case. NYPD Crime Stoppers released surveillance video of the suspect.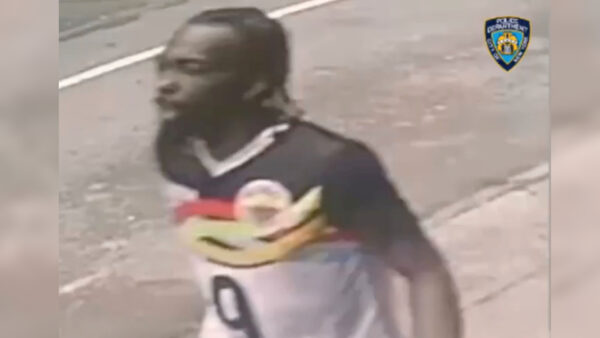 Police Commissioner Dermot Shea told a press conference on Saturday that the victims—a four-year-old girl from Brooklyn, a 23-year-old female tourist from Rhode Island, and a 43-year-old woman from New Jersey—were "innocent bystanders" unrelated to one another.
Shea said the four-year-old and 23-year-old were shot in the leg and the 43-year-old was shot in the foot.
According to New York Daily News, the aunt of the four-year-old victim, who asked not to be named, said the injuries to her niece were relatively minor.
"It didn't hit any important bones because they did the X-rays to check. But they did a full cleaning to make sure she doesn't get any infection or anything like that," the aunt told the outlet. "There's no bullet fragment. They didn't see anything left. It didn't break, it just entered and then exited."
New York City Mayor Bill de Blasio reacted to the shooting in a statement on Twitter, expressing relief the victims were in stable condition.
"The perpetrators of this senseless violence are being tracked down and the NYPD will bring them to justice," he wrote.