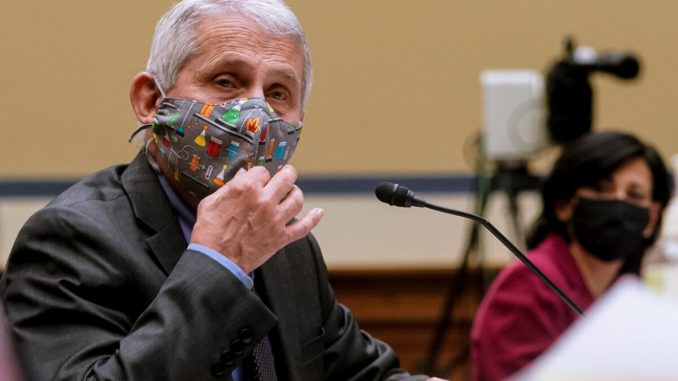 Dr. Anthony Fauci said Sunday that India needs other countries to "chip in" to assist the country in curbing the transmission of COVID-19, the disease caused by the CCP (Chinese Communist Party) virus.
India saw its deadliest single-day surge of a record-breaking 412,262 infections on May 6 and its total death count as of the same day was 230,168. Deaths rose by more than 4,000 for a second consecutive day on Sunday.
Fauci, the director of the National Institute of Allergy and Infectious Diseases, told ABC's "This Week" that other countries need to assist India with getting supplies, hospital beds, oxygen for COVID-19 patients, and building field hospitals.
The "end game" would be for the population to be vaccinated, Fauci said.
"They've got to get their resources, not only from within but also from without, and that's the reason why other countries need to chip in to be able to get either supplies for the Indians to make their own vaccines or to get vaccines donated," Fauci told host George Stephanopoulos.
Support has been pouring in from around the world in the form of oxygen cylinders and concentrators, ventilators, and other medical equipment.
Fauci added that he has advised Indian authorities that they need to shut down the country.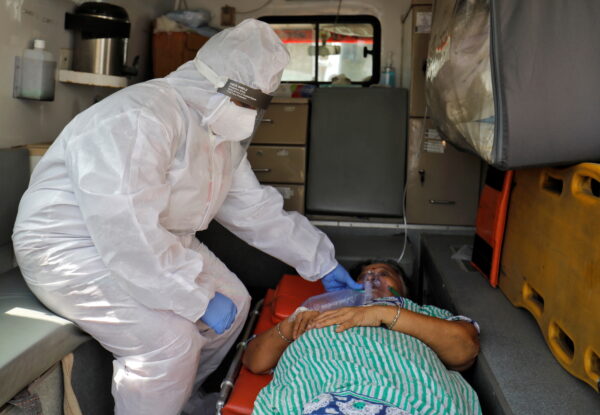 "You've got to shut down. I believe several of the Indian states have already done that, but you need to break the chain of transmission. And one of the ways to do that is to shut down," he said.
Many Indian states have imposed strict lockdowns over the past month while others have announced restrictions on public movement and shut down cinemas, restaurants, pubs, and shopping malls.
But pressure is mounting on Prime Minister Narendra Modi to announce a nationwide lockdown as it did during the first wave last year.
The Indian Medical Association (IMA) called for a "complete, well-planned, pre-announced" lockdown instead of sporadic night curfews and restrictions imposed by states for a few days at a time.
"IMA is astonished to see the extreme lethargy and inappropriate actions from the Ministry of Health in combating the agonizing crisis born out of the devastating second wave of the COVID-19 pandemic," it said in a statement on Saturday.
Reuters contributed to this report.