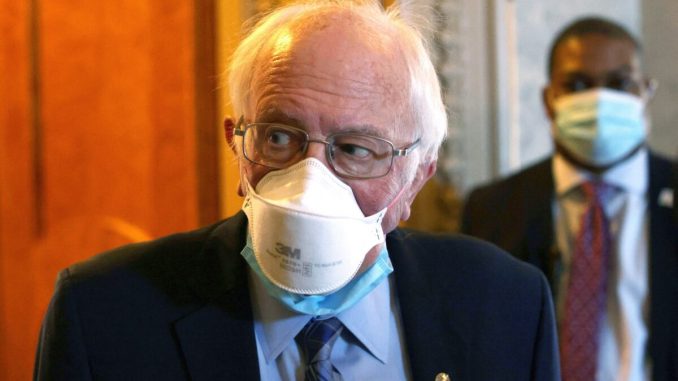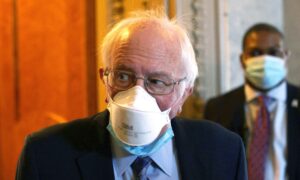 Sen. Bernie Sanders (I-Vt.) has come out in opposition to an effort by top Democrats to remove caps from SALT, a tax deduction that primarily benefits rich people.
House Speaker Nancy Pelosi (D-Calif.) and Senate Majority Leader Chuck Schumer (D-N.Y.) are among the Democrats who want to fully reimplement SALT (state and local taxes), by removing the caps. Republicans' tax reform bill in 2017, signed by then-President Donald Trump, put limits on the amount of taxes that could be deducted on federal income returns.
"It sends a terrible, terrible message when you have Republicans telling us that this is a tax break for the rich," Sanders, a nominal independent who ran for the Democratic presidential nomination in 2016 and 2020, said on "Axios on HBO."
"In fairness to Schumer and Pelosi, it is hard when you have tiny margins, but you have got to make it clear which side you are on—and you can't be on the side of the wealthy and powerful if you're going to really fight for working families," he added.
Research indicates that most of the benefits from repealing the cap on SALT deductions would go to households making $500,000 or more per year.
Many Democrats have pushed to repeal the cap. Some Republicans have, too.
"This is something we can do here in Washington to provide relief to the middle-class families that we represent, however, we urge the local and state municipalities to hold the line on taxes," Rep. Nicole Malliotakis (R-N.Y.) told a briefing outside the U.S. Capitol last month.
Pelosi told reporters in early April that the cap was "devastating" to her state. "It was a political action on the part of the Republicans in a tax bill that gave 83 percent of the benefits to the top one percent, the injustice of it all," she said.
While the Trump tax cuts cut taxes for many Americans, rich Americans have paid more under the altered tax code, an analysis found.
Under the GOP tax reform legislation, the SALT deduction was capped at $10,000. That spurred outcry from a number of federal and state officials, who claimed the cap was unconstitutional. A group of Democrat governors from blue states said recently that taxpayers in New York and California are each being forced to pay more than $12 billion in additional taxes to the federal government because of the cap.
A repeal of the limits would need to be included in legislation. Some lawmakers have floated including such a repeal in the massive infrastructure package currently being negotiated on Capitol Hill, but President Joe Biden did not include the provision in his infrastructure proposal.
Prospects of a repeal are strong in the House, particularly with bipartisan support. But in a 50-50 Senate, it's not clear if it would pass, particularly if Democrats or those who caucus with the party will not vote with it.
Sanders told Axios that he wants Democrats to move forward with crafting the infrastructure package, regardless of whether there is Republican support. The GOP has largely opposed Biden's version because it includes funding for non-infrastructure areas, like elder care.
"Congress takes breaks and it's easy to obstruct," Sanders said. "The Senate is a very slow-moving process. … I would begin, you know, starting this work immediately. If Republicans want to come on board, seriously, great. If not, we're going to do it alone."