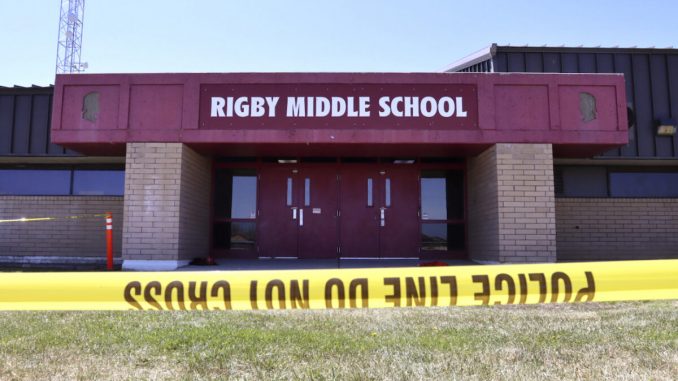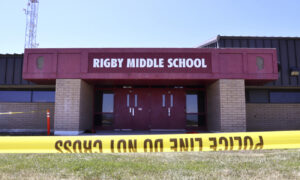 An eighth-grade teacher in Idaho was credited with disarming a sixth-grade girl who opened fire in a school on Thursday, according to the teacher's father.
The teacher, Krista Gneiting, was trying to rush a wounded student to safety when she saw the girl with gun run across the hallway.
"So she sat the boy down and told him to be quiet and to be still. And she started walking toward the girl, talking to her very calmly and telling her things would be OK, we just needed to stop and think things through a little bit and just tried to settle her down," her father Dean Turnblom told Fox News last week.
Gneiting then got closer to the girl and "put her hand up on the girl's arm and then just let her [hand] slide down her arm until it got to the gun," Turnblom said. "When she touched the gun, the girl let go of the gun, and she took the gun and had her other arm around the girl already kind of hugging her," he said.
Turnblom added that she kept her arms around the child until the authorities arrived.
"She says 'I just kept going and I felt like there was an angel on my shoulder that was telling me what to say and what to do,'" Turnblom recalled his daughter telling him.
In a Facebook post from an account that appears to belong to Gneiting, she wrote: "Thank you. I don't want money, I just appreciate the incredible support of Rigby!!! I love my students so much! It is why I teach!"
Jefferson County Sheriff Steve Anderson said the girl shot three people, including two students and a janitor, before the teacher disarmed her.
"We don't have a lot of details at this time of 'why' — that is being investigated," Anderson told The Associated Press. "We're following all leads."