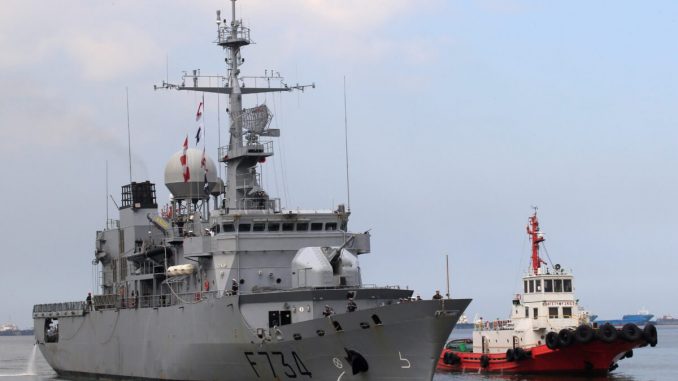 In a conflict between Beijing and Taiwan, Europe would be forced to choose between the democratic and the communist sides, but this is not yet fully understood in European countries, said a French expert, who encouraged more transatlantic discussions between high-level officials and thinks tanks.
"That [Taiwan crisis] is something new for some Europeans to understand that a crisis … even a conflict could happen between China, Taiwan, and maybe with U.S. involvement," said Dr. Nicolas Regaud, Special Representative to the Indo-Pacific of the Director General for International relations and Strategy at the French Ministry of Armed Forces.
European countries could not watch and do nothing if the communist regime were to attack democratic Taiwan, he said in an online webinar entitled "Outweighing the CCP [Chinese Communist Party]: The Role of European Allies in U.S.-China Strategic Competition," held by the Project 2049 Institute on May 5.
"There is no way European, or EU, could be distant bystanders. It would be forced to take a side," which is "not yet fully understood in Europe," he said the mandatory choice would be on the table, and doing nothing would "risk jeopardizing trust articulation" and test "transatlantic solidarity."
The United States has invited Europe to jointly confront the communist regime for its disrespect of international law and order and coercion toward its own people as well as countries daring to stand up to it, such as Australia.
Europe, however, prefers a comprehensive method rather than a "black-and-white" world. Moreover, as a united political construction, European states are more "fragile" in many aspects, whose security and prosperity have been built on international law and multilateralism, Regaud said.
It does not mean Europe is neutral, quite contrary, he indicated.
A new mechanism for screening foreign investment in Europe, initiated by France and Germany, has been put into place on May 5. The initiative targeted economic and technical espionage by the Chinese regime in Europe, which is one area of convergence between Europe and the United States in regards to China. He suggested that there is a lot to share concerning the mechanism and measure protecting their own interests.
The European Commission adopted regulations to restrain companies that have benefited from foreign subsidies involving financial contributions by "non-EU governments" that "provide their recipients with an unfair advantage when acquiring EU companies, participating in public procurements in the EU or engaging in other commercial activities in the EU."
The recent high-level meeting of the Group of Seven western democracies in London also focused on countering challenges from the Chinese regime and Russia by courting new allies.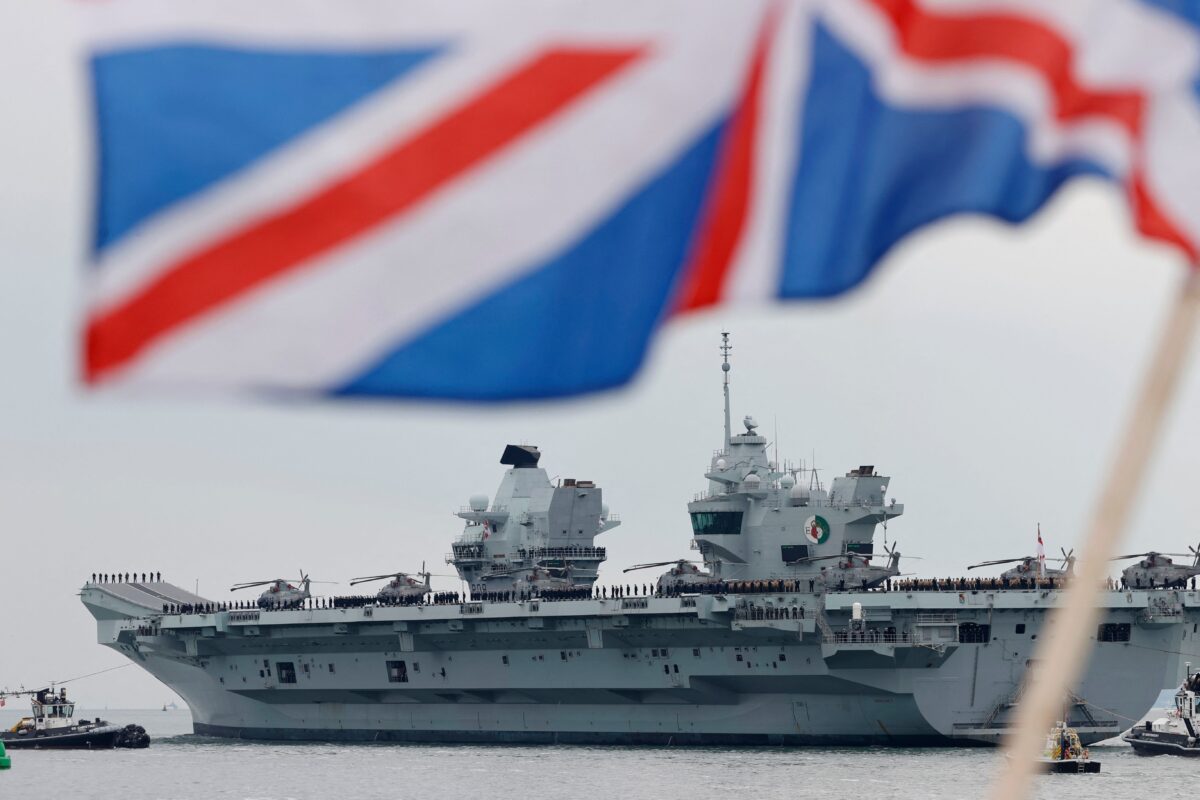 Regaud mentioned that such political actions are crucial, and no one would expect European nations to send forces to the Indo-Pacific region if a conflict occurs. However, some assets could be sent to show solidarity.
Some European forces have already demonstrated opposition to the CCP's intimidation, such as sending large Chinese vessels to disputed waters, Whitsun Reef, in the South China Sea.
France led the way in these actions since it has territories in the Indian and Pacific Oceans and maintains troops in the Indo-Pacific region. The UK followed by announcing that an aircraft carrier would conduct exercises in the South China Sea. Germany also decided to send a frigate through the area.
European countries are no longer "naive" toward the communist regime, as the EU Vice-president Josep Borrell said. In March, the Council of the European Union asked the European Commission and high representative to draw up an Indo-Pacific strategy by September this year, which alludes to the Chinese regime's challenges in human rights, compliance with international law, and tensions over supply chains.
Regaud also emphasized that economic interests are not enough to drive European countries to be engaged in the indo-pacific areas politically and strategically.
"If it would be the case, Germany would have been the more engaged strategic actors in the region, which it is not," he pointed out.
German Chancellor Angela Merkel has pushed ahead with strengthening economic ties with the Chinese regime, culminating in the EU-China investment deal reached at the end of 2020, which was suspended recently due to human rights concerns.
"I think there is [an] avenue for more discussion between officials … but also between think tanks to discuss all these war games, crazy scenarios, contingency planning, just to … help our European partners understand that they would be a forced to take [a] side."