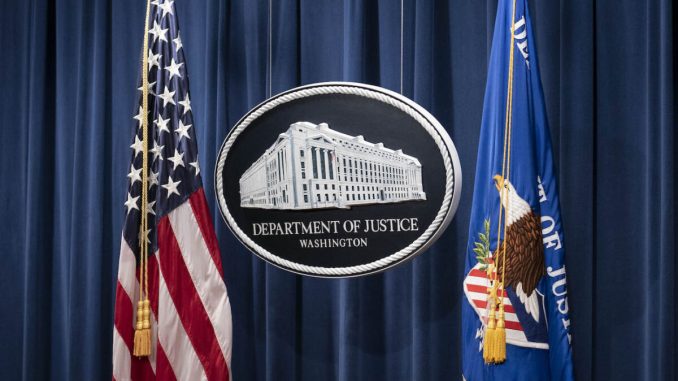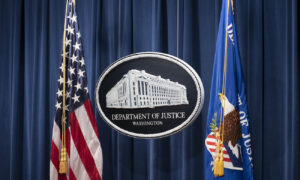 A dual resident of New York and Florida has been changed with fraudulently obtaining and laundering nearly $4 million in funds from the COVID-19 relief Paycheck Protection Program (PPP), according to prosecutors.
Gregory J. Blotnick, 34, of New York City and West Palm Beach, is accused of fraudulently obtaining more than $3.8 million in federal COVID-19 PPP funds on the basis of eight falsified loan applications, the Department of Justice (DOJ) said in a May 6 release. The forgivable PPP loans, enacted as part of the CARES Act, were meant to help small businesses weather the impact of the pandemic recession.
Prosecutors allege Blotnick laundered and misused the fraudulently obtained funds, including by placing more than $3 million in losing stock trades, even though he certified he would use the money only for business-related purposes.
"Not only did Blotnick fraudulently obtain almost $4 million in relief funds reserved for those suffering serious financial harm from the tragic COVID-19 pandemic, he also lied about how he would use those funds, placing millions of dollars in losing stock trades," said Acting Assistant Attorney General Nicholas L. McQuaid of the DOJ's Criminal Division.
Blotnick submitted the fraudulent loan forms to various lenders on behalf of five of his businesses, including his New York City-based hedge fund management firm, Brattle Street Capital LLC, per the release.
False information on the forms included the number of his employees, federal tax returns for his businesses, and payroll documentation, prosecutors alleged.
"The funds made available through the Paycheck Protection Program are intended to help businesses and their workers get through the financial hardships caused by the COVID-19 pandemic, not to enrich the unscrupulous few who, like this defendant, lie to obtain those funds for their own personal profit," said Acting U.S. Attorney Rachael A. Honig for the District of New Jersey.
Blotnick has been charged by criminal complaint (pdf) with eight counts of wire fraud affecting a financial institution and six counts of money laundering.
"The charges announced today serve as a reminder that those who mislead lenders and seek to defraud the CARES Act will be held accountable," said Special Agent in Charge Robert Manchak of the Northeast Region of the Federal Housing Finance Agency, Office of Inspector General (FHFA-OIG).
If convicted, Blotnick faces up to 20 years in jail for each count of wire fraud and up to 10 years for each count of money laundering.
It is unclear whether Blotnick has entered a plea. The Epoch Times could not immediately locate an attorney for Blotnick, who is scheduled for an initial court appearance by videoconference on May 20.
In the months since the CARES Act was passed, the DOJ's Fraud Section attorneys have prosecuted more than 100 defendants in more than 70 criminal cases, while the division has seized more than $65 million in cash proceeds derived from fraudulently obtained PPP funds.