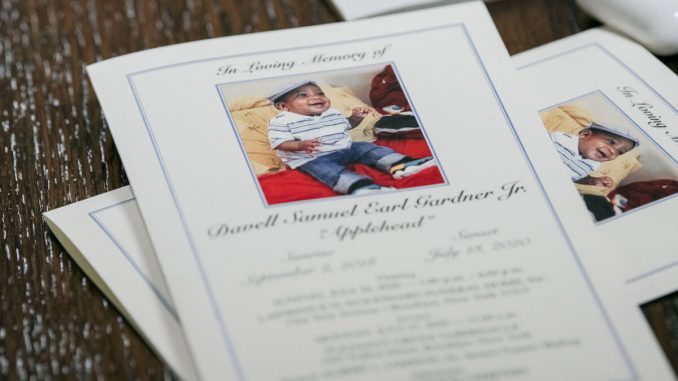 Authorities in New York City charged a suspect on Wednesday believed to be connected to the fatal shooting of a toddler boy who was struck by a stray bullet while attending a cookout party with his family in Brooklyn last summer, police announced Thursday.
Dashawn Austin, 25, was taken into custody on charges that include murder and attempted murder for allegedly shooting and killing 1-year-old Davell Gardner on July 12, 2020, an incident that sent shockwaves throughout the state.
Gardner was seated in his stroller at the cookout party located near the Raymond Bush Playground in the Bedford-Stuyvesant neighborhood when several men started firing shots at the direction of the party, authorities said at the time.
The baby boy was caught in the gunfire and hit once in the stomach. He was rushed to a nearby hospital in critical condition and pronounced dead a short time later.
Three other men—aged 36, 35, and 27—also became victims after a rain of bullets struck people at the party. They were treated for gunshot wounds at local hospitals.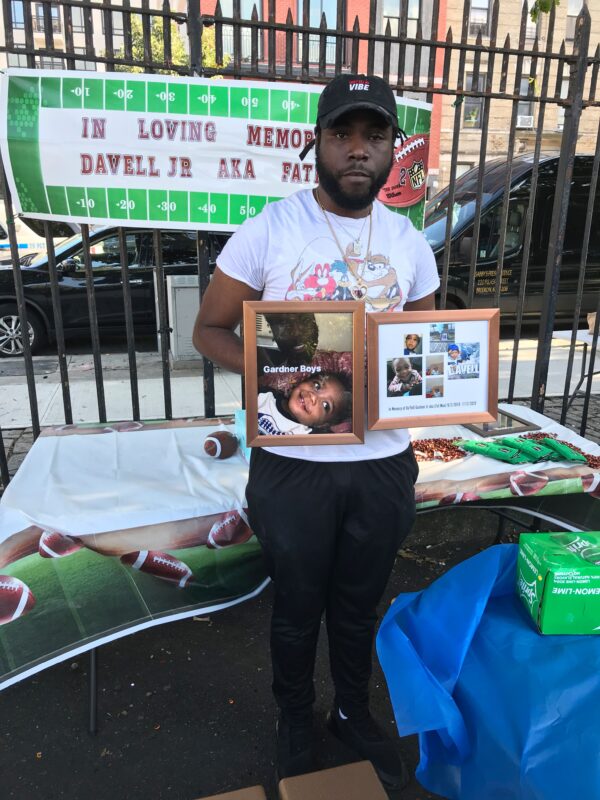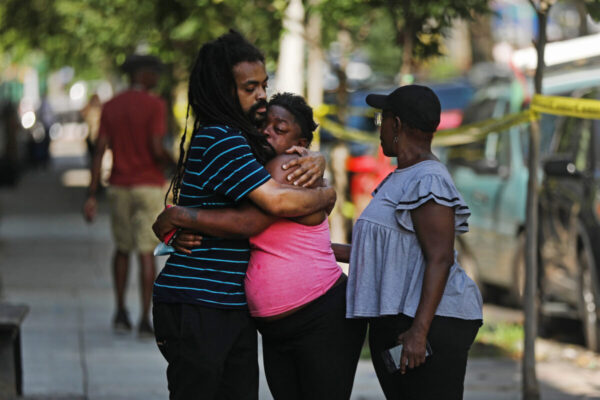 "This is a powerful moment of justice," Mayor Bill de Blasio said during a virtual news briefing Thursday, noting that Davell's death is "the most heartbreaking thing in the world."
Austin has been described by officials as a suspected "Hoolie" street gang member, The Associated Press reported.
He is one of 18 alleged members of the street gang—ranging in age from 19 to 33—who are accused of various crimes, including three other killings and four non-fatal shootings that prosecutors say stemmed from clashes with a rival gang.
Eleven defendants were arrested Wednesday, six were in custody on other charges and one remains at large, AP reported, citing prosecutors.
The NYPD released images of three people in August wanted in relation to the cookout party shooting. Police said Thursday the investigation remains ongoing. Additional arrests related to the crime are possible.
????WANTED????for a Homicide of a 1 Year old in front of 464 Madison St. #bedfordstuyvesant #brooklyn @NYPD79Pct on 7/12/20 at 11:30 PM ????Reward up to $10,000????Seen them? Know who they are?☎️Call 1-800-577-TIPS or DM us!????Calls are CONFIDENTIAL! #YourCityYourCall @NY1 @News12BK pic.twitter.com/yJ88X7J0Lh

— NYPD Crime Stoppers (@NYPDTips) August 17, 2020
The incident happened after a bloody July 4th weekend that saw 52 people shot in the nation's most populous metropolis in the span of 72 hours. The incident prompted multiple officials, including then-President Donald Trump, to comment on the wave of gun violence in the city that left at least seven people dead.
"Law and Order. If @NYCMayor can't do it, we will!" Trump said in a Twitter post.
A GoFundMe page set up at the time in support of the family of the 1-year-old boy reads they need answers to the crime and they "need it now."
The fundraiser has raised over $28,000 since it was launched in July 2020.
From NTD News